The reason you can't see the money sent to you on Cash App could be a problem with your bank servers or Cash App servers. Issues in your network connection, your bank account not being linked to your Cash App account, missing phone numbers or email addresses, outdated app are also some of the potential reasons.
Cash App, which is currently only accessible in the United States and the United Kingdom, enables users to carry out financial transactions from the convenience of their mobile phone.
If you sell goods on a platform like Facebook, Instagram or Craigslist, Cash App makes it simple to transfer money to friends or get payments for your services.
While its success has been very noteworthy, Cash App is not without its flaws.
Many customers have complained about being unable to check their app balance to see how much money they've been paid. In this post, we'll go into the problem's root causes and potential solutions.
---
Someone sent me money on Cash App, but I don't see it: Why?
If you do not see the money sent to you on Cash App, it is possible that it has been redirected to another email ID or phone number linked with you, or your internet connection may be down. You may also face this issue if you haven't linked your debit card to the Cash App yet. A bug could be causing this problem.
There is a possibility that payments that do not seem to have been received might have been routed to another email address or phone number linked with you.

You may discover these payments by following the procedures below:
Step 1: Launch the Cash App on your device

Step 2: Tap the profile icon
Then tap the profile icon that's located on your home screen.
Step 3: Select the "Personal" option.

Step 4: Include the email IDs and numbers that are missing
Include any email addresses or telephone numbers that are missing.
It's possible that your network connection could be the problem if you've received your payment via Cash App but it does not show up in your account. Ensure that your internet connection and router are working properly.
Similarly, check your mobile device to see whether it is still connected to the network and make any necessary adjustments.
You may have issues with your network connection on occasion; however, if this is the case, you may try using another email address.
If it still does not work, you could try sending the message from a new email address and then try once more.
In case your payment still does not show up, one possible explanation could be that the person who sent it used a debit or credit card that has now expired.
When you try to make a payment using a card that has expired, the transaction may not go through, and your bank could hold the money until you get back to them for the renewal of your card.
You have the option of finding out if the sender's card has been used beyond its validity by requesting that they check the expiration date printed on the back of their card.
Clearing the cache is another solution to this problem that may be implemented. This will delete all of the app's data, including any login information you may have stored. Before you delete the cache, you need to ensure that you are using the correct login credentials.
You could check to see whether you've linked a bank account or debit card with your Cash App account. When you make a withdrawal of cash, it's possible that you'll be asked to enter the number of a debit card.
In the event that this does not resolve the issue, you may be required to cancel your debit card.
The Cash App receives new updates on a regular basis; thus, in order to eliminate any issues, you should ensure that your device is running the most recent version available.
If you have exhausted all other options, please contact the Cash App customer care team for help.
---
Why is my Cash App money not showing up?
Your cash App money is not showing up either because you have accidentally blocked a payment or there is some issue with your internet connection. This issue may also occur if your bank account isn't linked to the app or if it has insufficient funds. Always use the latest version of the app to prevent this.
It's possible that you mistakenly blocked a transaction from going through. You may address this problem by contacting the card's issuer if you have already connected a card to your Cash App but do not see any of your money there.
In such a case, you will be presented with an error notice. There is a possibility that the services provided by your bank are now unavailable. Because of this, payments and money transfers may be delayed.
Listed below are some of the key contributors to this problem:
1. Internet Issue
It is likely that you may have difficulties with this if your internet connection is not very strong. In order to prevent these problems, ensure that the network connection on your device is robust and consistent.
2. Insufficient Balance
If you have a low balance, it's likely because you don't have enough money in your account.
Make sure that your bank account has enough money in it to cover the cost of the transaction before you add any more money to your Cash App.
3. Authentication Problem
Check to be sure that you have included all of your bank accounts in the list. Due to the fact that some users choose not to register their Cash App accounts, it is impossible to transfer or receive money without first creating a second Cash App account.
If this is the case, you may find that you need to add more credit cards or bank accounts to your financial portfolio. In the event that the issue continues, you will probably have to get in touch with the supplier and request that they add your accounts.
They have the right to suspend your account if they are unable to authenticate any of your accounts.
If you haven't gotten your money yet, you could be having the same issue as other people, which is why your money isn't showing up in My Cash App. It's possible that your bank account and debit card aren't connected to one other.
In the event that this is the case, you should try contacting them at a new phone number or email address. Having said that, check to see if it is connected to your Cash App account.
4. Issue with your Cash App account
If none of these approaches prove successful, you might still consider the following alternatives. It's possible that the issue isn't with your bank account at all, but rather with your Cash App account.
If this is the case, you should get in touch with your bank to find out what they recommend.
Simply go to the Cash App's Banking section to see whether it is compatible with your card. This tab may be found in the far left-hand corner of the home screen.
You have the option to either add or delete your debit cards here. In addition to that, check to see whether your immediate deposits are successful.
It is strongly suggested that you keep your Cash App version up-to-date, since it often gets updates to fix flaws in the software. The most recent update should resolve any issues you've been having with your card.
---
How long does it take to receive money on Cash App
Once completed, Cash App payments display in your balance immediately. If you request money, the recipient has 14 days to accept or reject it. If they don't respond within 14 days, the request is abandoned.
The recipient's balance will reflect the payment immediately once it has been processed.
When you make a request for money, the person you are asking for the money from will have a period of 14 days to either accept the request or reject it. In the event that they do not react within the allotted time frame of 14 days, the request will be considered abandoned.
When you are paid using Cash App, the funds will appear in your balance right away once they have been processed.
---
Someone sent me money on Cash App, how do I get it
The Activity feed will reflect any financial transactions that have been made. To check a payment: On the Cash App main screen, select the Activity tab. Choose the payment you wish to check.
You don't need to send out a payment request for others to send you money with Cash App. If you have an existing balance with this sender, the funds will be added to it automatically.
However, you will need to manually approve the transaction provided it is the 1st time this individual has paid you via Cash App.
In order to take a payment:
Step 1: Choose the "Activity" section
To access the "Activity" section, choose the clock symbol in the lower right corner of the window.
If other users haven't yet fulfilled a request you've made, it will show up beneath the "Pending" option at the top of the site. There may also be a green "Accept" button close to every pending payment. These are the funds from customers that have never interacted with you before.
Simply selecting "Accept" will allow you to receive the funds they have transferred.
Step 3: Choose "Confirm" and then "Done"
An on-screen prompt will appear when you click "accept" to verify that you want to be paid by this sender. Select "Confirm" at the screen's bottom, then "Done."
If this individual gives you money in the future using Cash App, you won't have to do anything to receive the funds; they'll be transferred into your account automatically.
---
SEE ALSO:
---
FAQs
1. Is it possible to connect my bank account to Cash App without a debit card?
Even if you do not have access to a debit card, you are still able to connect a bank account to your Cash App account.
However, this does not absolve you from the need to complete some transactions via Cash App.
2. Why is my Cash App balance not showing?
This may seem like a simple question, however there are occasions when your amount is not shown in the Cash app. There are many possible explanations for this issue.
To begin, your account may have been flagged due to suspicious behavior. If your debit card is not connected to your Cash App, this is a regular occurrence.
It's also conceivable that your bank's services are temporarily unavailable. It's imperative that you check your balance at all costs, therefore make sure the server is up.
---
Final words
In conclusion, the money transfer and receiving service provided by Cash App is quite convenient.
Transfers are quick and simple, and the extra functionality of being able to invest and use a debit card in conjunction with the service makes it a very useful instrument in the modern day.
However, there could be a number of potential causes for a Cash App payment to fail to reach its intended recipient, such as providing incorrect contact information (cashtag), a technical error, a poor network connection, etc.
In most cases, the 'Pending Payment' problem normally fixes itself, but if it persists beyond the normal resolution time, check the reasons listed below or get in touch with the app's support staff.
Because Cash App operates as a kind of mobile banking service, you shouldn't allow too much time go by without accessing your account. This is particularly important if you have reason to believe that you have been the victim of a fraud.
---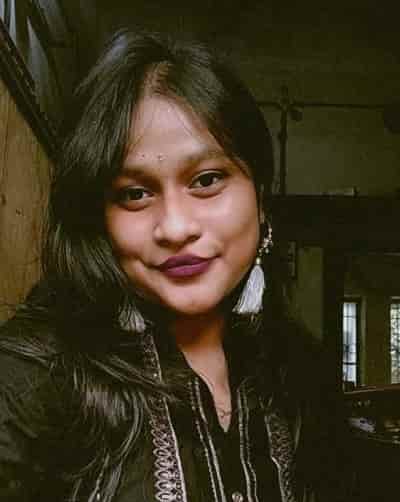 Having earned a Bachelor's degree in Commerce from Ravenshaw University, with a background in Accounting and Finance, Akshita Pattanayak contributes to UniTopTen by writing clear and concise articles based on Finance-Tech. With more than a hundred fin-tech related articles, she hopes to educate people about how banking and payment apps function.