If more people learned about the recurring payment method in Cash App, it might increase the app's 30 million monthly active users.
Many of us forgetful types may thank automated payments for keeping us from losing out on anything from EMI to our favorite entertainment subscription.
There was just one hiccup throughout the whole operation. The technique for canceling recurring payments in Cash App is not as straightforward as its initial setup. We have the most comprehensive resource on subscriptions and memberships available right now, so stick around.
---
Why does Cash App keep taking money?
Short Answer: This may happen if an unauthorized party gains access to your account or if you have scheduled automatic payments using the Cash App. This problem might arise if you have switched your Cash App account to a Business account inadvertently since there are costs associated with receiving funds on a Business account.

1. Business Account:
Those who use Cash App for their company's finances will be charged a 2.75 percent fee on all deposits. The receipt of funds from friends and family, however, is free of charge for users with personal Cash App accounts. If you're not sure whether your Cash App account is set up for personal or commercial use, you may verify it in a few simple ways:
To access your profile, launch CashApp, login, and then press the profile icon. Select the "Personal" tab, then choose "Change account type" from the drop-down box that appears. You will have the opportunity to verify the nature of your account in the next pop-up window. If you see Cash App Business, it suggests your account is configured for business rather than personal use.
Looking for a business symbol underneath your name in your Cash App profile is another method to tell whether your account is for a business.
2. Compromised account:
Maintaining a record of your financial dealings and reviewing them on a regular basis can help you spot anything out of the usual right away. If you suspect a fraudulent purchase, please contact customer care and notify your card as lost or stolen.
3. Recurring payments with Cash App:
When you establish automatic payments in Cash App, the app will debit the specified amount from your account at predetermined intervals. Please refer to the section that follows if you have questions on how to suspend or cancel Cash App Recurring Payments.
---
How to stop Cash App from taking money automatically (Recurring payment)
The term "recurring billing" refers to a method of collecting money that allows company owners to charge clients on a periodic basis for subscriptions. To set up automatic payments, you must first have the cardholder's one-time authorization and agreement to charge the card on file repeatedly until the cardholder revokes such permission.
Whether or not you want to be charged automatically every month is completely up to you, giving you complete control over the level of openness with which Cash App operates. You are free to ignore this and continue having your account automatically charged by Cash App at the specified intervals, but if you no longer want to do so, please read on.
Method 1: Get in touch with Cash Support.
If the payment deadline is rapidly approaching, you should get in touch with Cash App's support team. Force stopping the payment is required if fewer than three days remain before the merchant seeks the money. Only Cash App supervisors have the power to revoke a payment at the last moment.
Step 1: Launch the Cash App on your smartphone.
Step 2: In the upper right corner, tap on the Profile tab.
Step 3: Find "Cash Support" at the bottom of the page.
Step 4: Select "Something Else" from the resulting menu.
Step 5: Explain why you wish to stop making recurring payments.
Specify your problem and why you wish to cancel your regular payments on Cash App's following page.
Step 6: Submit your message by selecting the send option.
After you have explained the problem, submit your message by selecting the send option. Within the next two to three days, all recurring payments made using the Cash App will cease to process automatically.
In certain cases, you may have to wait up to two business days after contacting Cash App support for a payment cancellation. You should contact their helpline if the matter is more pressing.
You may increase the likelihood of getting things done quickly by speaking with a professional on call and describing the scenario to them. To reach customer service, please contact 1-800-969-1940.
---
Method 2: Disable AutoPay.
Step 1: Launch the Cash app on your iPhone or Android mobile.
Step 2: Select the menu icon (three horizontal lines) in the top right corner.
Step 3: From the resulting menu, choose Payment settings.
Step 4: Select "Manage Automatic Payments."
Step 5: Choose "End Automatic Payments."
Select "Manage Automatic Payments" followed by "Turn Off AutoPay" to disable future charges on a certain card. Use the "Manage Automatic Payments" menu item, followed by "Turn Off AutoPay All Cards," to disable recurring payments for all cards
---
FAQs
1. Why is Cash App making unauthorized charges to my account?
If you deposit funds into your Cash App account, it is very unlikely that you will experience any unauthorized withdrawals. You probably have recurring payments set up in the Cash App but have forgotten about them. The banking tab's Deposit and Transfers sub-menu is where you'll locate the switch to activate and deactivate the subscription.
---
Final Words
You may set up automatic withdrawals from your bank account or wallet to cover a wide variety of recurring payments using Cash App, including those for utilities, cable, phone, loan EMIs, and a plethora of subscription services.
Assuming you've been following along with our article on how to cancel recurring payments in Cash App, you must be close to finding a solution at this point. If you want to cancel a payment quickly, you should contact Cash App support independently.
Keep in mind that it's not enough to only know how to cancel recurring payments in Cash App. You must still inform all of your subscription and EMI installment providers that you are finished with your dealings with them.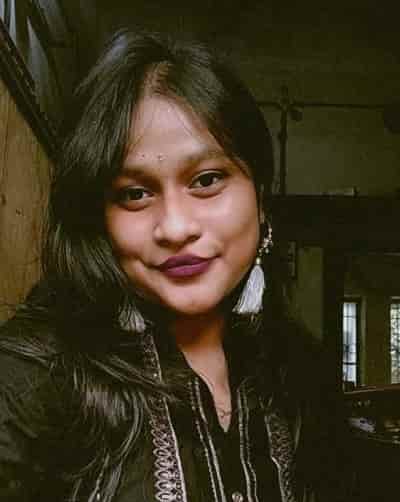 Having earned a Bachelor's degree in Commerce from Ravenshaw University, with a background in Accounting and Finance, Akshita Pattanayak contributes to UniTopTen by writing clear and concise articles based on Finance-Tech. With more than a hundred fin-tech related articles, she hopes to educate people about how banking and payment apps function.