Square's Cash App is only one of several such applications that may be used to pay for goods and services and transfer funds.
Constant connection problems are annoying in any situation, but they are extremely frustrating when making a purchase using a mobile app.
After all, you use applications like Cash App to make it easier to exchange money, thus any disruptions to the connection defeat the point.
But we can assist you in fixing your Cash App connection problems so that you may resume using Cash App as usual.
Continue reading to learn how!
---
What does connection error mean on Cash App?
When a connection error appears in Cash App, it indicates a problem with the app's system or a problem with how data is being sent.
Like the phrase implies, customers are shown the Cash App something went wrong please check your internet connection error whenever a technical issue with their device, connected to the internet, or Cash App arises.
When this problem message persists in your Cash App, you may need to do the troubleshooting steps outlined below.
Verify that you have a reliable connection to the internet. You may also check the internet speed to get a better idea.
When you see your internet speed is slow, take corrective measures.
The cache and cookie storage may be cleared via the phone's settings to improve its efficiency.
---
Why is my Cash App saying connection error?
Short Answer: Your Cash App is saying connection error due to server outage, an outdated app, unreliable internet connection, an active VPN, the app being accessed outside of US, invalid pin, or uncleared cache.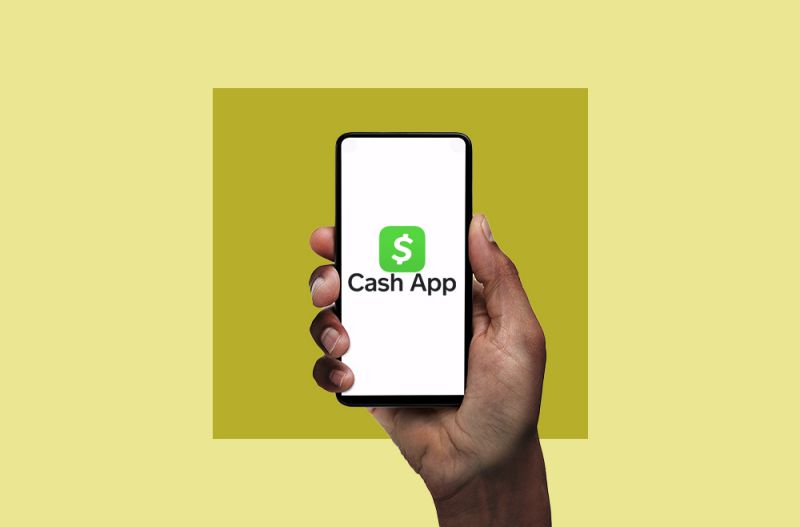 1. Server outage
Your Cash App may report a connection issue if the Cash App server is offline.
Heavy traffic or the server being in maintenance mode are two potential causes of server downtime.
2. Outdated Cash app
In case you are using an outdated version of the Cash App, you may be presented with a connection error.
3. Unreliable internet access
If you're having trouble with Cash App transactions, it's likely because your internet connection is slow or you don't have access to the internet at all.
That is to say, Cash App is completely unrelated.
4. VPN is activated.
Avoid using a virtual private network (VPN) with the Cash app.
Using a virtual private network (VPN) may cause you to seem suspicious, and if you use the Cash App suspiciously, you may get the "Cash App something went wrong please check your connection" message.
5. You are attempting to use Cash App outside of the United States.
The US and UK are the only countries where Cash App is available. You can't go against this hard and fast guideline of Cash App.
Therefore, you will be unable to access your Cash App account if you are located outside of the United Kingdom or the United States.
6. Payment App PIN Not Valid
It's possible that you entered the incorrect Cash app PIN, causing your phone to lose connectivity.
The proper PIN may be re-entered if this is the case. It is possible to reset your PIN if you have forgotten it by adhering to a certain procedure.
If you read on to the end of the post, you will find instructions on how to reset your password.
7. Cache not cleared
There is also the possibility that a connection problem was caused by a cache that was either not properly cleaned or was corrupt.
---
How to fix 'Cash App is having connection issues'
Method 1: Hold tight until the server is back up.
From time to time, Cash App will be down for server maintenance and upgrades.
Extremely high volumes of new users might be the cause of the Cash App server being down.
It isn't much you can do till the servers are back up at this point.
---
Method 2: Verify That You Are Connected to the Internet
Accessing the Cash app requires a stable and protected internet connection.
First, double-check that you're connected to the internet. Make sure you're not connected to a Wi-Fi network while utilizing cellular data.
If you are currently accessing a public network, please switch to your home network immediately.
If you're having trouble connecting to the cellular data network, try rebooting your phone.
---
Method 3: Keep your Cash App up to date.
We often set our gadgets to automatically update their software in the hopes of improving their performance.
However, many would rather not utilize it and choose to turn off the function. A newer version of the Cash App may solve this problem.
Follow the instructions below to do a manual update of the app in the event of any difficulties:
Step 1: Navigate to your app store.

Step 2: Look for the Cash App.

Step 3: Select Update (if available)

Step 4: Launch the Cash App and sign in to your account.
---
Method 4: Erase the Cache from the app
The Cash App caches may be the source of the problem if they include out-of-date information.
Using the instructions below, you may delete all of the data stored in your Cash App's cache:
Step 1: Navigate to Settings.

Step 2: Navigate to the Apps menu.

Step 3: Look for and choose the Cash App.

Step 4: Select the Storage and Cache section.

Step 5: Choose the option to Clear Cache.
---
Method 5: Deactivate VPN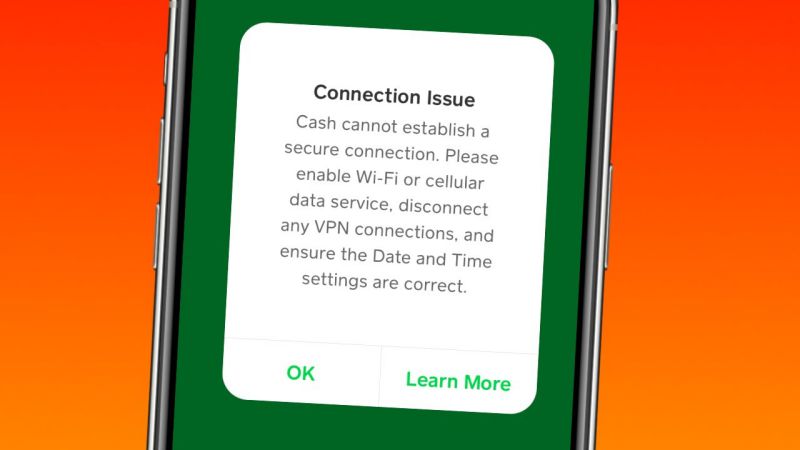 To avoid prying eyes as you browse the web, you could be utilizing a virtual private network (VPN).
To proceed, please ensure that your device is not connected to a VPN by turning off your VPN connection.
The US and UK are the only countries where you may download Cash App.
As a consequence, you won't be able to use the Cash App if you're located outside the US or UK.
---
Method 6: Log out of Cash App on every other device
If you try to access your Cash account from more than one device, you will see a connection problem warning on your phone.
When you are already logged into the Cash App on another device, you must log out before continuing.
Accessing Cash App on a mobile device without facing connection issue is now a breeze.
---
Method 7: Change the Cash App Pin
In case you have forgotten your actual PIN, you may keep typing an incorrect one.
If that is the case, you need to reset your PIN as soon as possible by following the instructions below.
Learn how to change your Cash App PIN below.
Step 1: Open the Cash App app on your iPhone or Android smartphone.

Step 2: Select 'Account' in the upper right corner of your screen.

Step 3: Select the 'Change Cash Code' option.

Step 4: Verify your identity.
When you do this, you'll be asked to authenticate your identity and remove the fingerprint or facial ID.
After passing the verification process, you'll be asked to create a new PIN.
After resending your Cash App PIN for payment, you will get a confirmation message and email.
---
Method 8: Remove and reinstall the Cash App
In case everything else fails, try deleting and reinstalling the software:
Step 1: Hold down the Cash App icon.
To open the Cash App, long-press its icon on the home screen.
Step 2: Select Uninstall.

Step 3: Navigate to Google Play or App Store.

Step 4: Look up Cash App.

Step 5: Select Install.

Step 6: Log in to your account.
---
Method 9: Get in touch with Cash App customer service.
As a last note, know that you can always reach out to the Cash App's support staff for assistance.
Cash App Support is available Monday through Friday from 9:00 a.m. to 7:00 p.m. Eastern Standard Time at 1 (800) 969-1940.
If you follow the instructions below, you may also utilize the app to have a conversation with a customer support person.
Step 1: Tap on the profile symbol in Cash App

Step 2: Click on Support.

Step 3: Select "Start a Chat" and type a message.
---
SEE ALSO:
(2022) Fix: Can't login to Cash App
(5 Reasons) Why Cash App Transfer Failed [Fixed]
---
FAQs
1. How long does it take for Cash App to restore service?
There is nothing more to do once a transaction enters the pending stage but to wait an hour or two.
Most server problems can be fixed within that time frame.
If you're still having trouble, reach out to Cash App's support staff for assistance.
2. What's causing my Cash app transfer to fail?
Several attempts to make a purchase using the Cash App have failed because the user's smartphone lacked a stable internet connection.
If you are worried about a Cash App payment failing, make sure you are connected to a stable internet connection.
---
Final Words
There are two main causes of connectivity problems: problems with the Cash App or issues with the user's internet connection.
In the event of an outage, which may occur due to high volume, the Cash App's support systems will strive to restore service as soon as possible.
Perhaps more probable is that the user just has a bad internet connection, which would affect only the Cash App.
Quick fixes, like cleaning the browser's cache, may be used to improve the user's online experience.
To help you debug this problem, we have also included a list of some additional potential causes.
---
Further Reading:
(10 ways) Fix Cash App Unable to Sign in on this Device (2022)
Fix: Cash App verify identity not working (2022)
[Fix] Cash App money not showing up (2022)
(11 Reasons) Why is My Cash App Card Not Working [Fixed]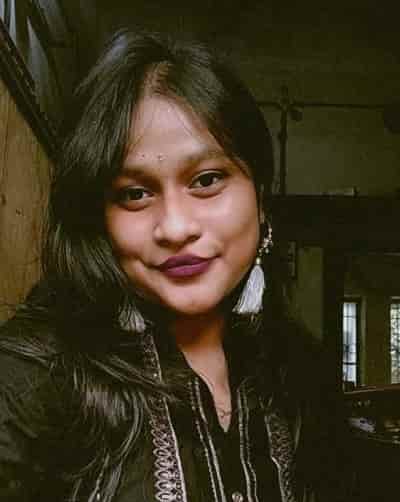 Having earned a Bachelor's degree in Commerce from Ravenshaw University, with a background in Accounting and Finance, Akshita Pattanayak contributes to UniTopTen by writing clear and concise articles based on Finance-Tech. With more than a hundred fin-tech related articles, she hopes to educate people about how banking and payment apps function.