Got yourself an Affirm Virtual Card ? Great !
Affirm Virtual Card not working? Not Great !
Now that you've taken measures to protect you credit card and given yourself convenience, it is only natural to expect it to work. While virtual cards provide good security perks, it may sometimes cause inconveniences for people to learn how to use one properly.
If you're in a fix on why your Affirm Virtual Card is not working, continue reading to know more.
---
Why is my Affirm virtual card not working?
Affirm Virtual Card are a great way to protect and shield your Credit Card from unwanted online frauds and dangers. However the problem to virtual cards not working could very well lie in the limitations of user understandings on how virtual cards work. As virtual cards employ many measures like limited time validity, transaction based validity etc. not properly understanding the features and T&C of the company could cause the virtual card not to work.
Before we dig into the nuances of how a virtual card works we need to know what it actually is.
What is a Virtual Card?
For starters an Affirm "Virtual Card" is like a loan loaded on a card. But the card however is a virtual one and can be used for both online or in-store purchases. The virtual card can be loaded onto an app on your phone or can be used through either the code on received on your email or their official site.
Usually with virtual cards, the merchant is provided with a number that will work for a particular transaction. Therefore, after a particular transaction the number becomes invalid. Hence this could be one of the reason why your card could not be working.
Also, a certain limit or cap is always imposed on the virtual credit card that you apply for. Like any other credit card, users are free to use up to any amount of the permissible credit. It is important to understand and know the limit so that your transactions are not declined on your virtual credit card.
Like any other credit card, virtual cards use a particular network to sanction payments and transactions. It could be either Visa, Mastercard, Amex, Discover etc. for that matter. Before you proceed with the payment, users should make sure that the particular card network is accepted at the vendor or store.
Some particular items are not allowed for purchase as per the terms and conditions of Affirm. Before proceeding to make the payment, users need to make sure that the item is eligible for purchase with the Affirm Virtual Card. Items that are not permissible for purchase with Affirm Virtual Cards will be declined.
While this may not be all the reasons this are some of the major reasons.
---
What to do when Affirm virtual card is not working?
Now that you have reached this part of the article, we will try to find solutions to the reasons listed above. We shall try to reach upon a solution by focusing on the problems individually.  If users are aware of the problem that they are facing they can skip straight to the solution for their problem. If subscribers are unaware of any particular reason then try to follow each guide in order.
The problems that users of Affirm Virtual Card can face are:
Virtual Card has expired.
Transaction value exceeding maximum credit balance.
Make sure that you use the right network sanction : Visa and Mastercard.
Ensure if your card is enabled for International Transaction.
Buying of unapproved items by Affirm.
This are some of the reasons that users can face while using Affirm virtual card. These are general and common problems that users need to take care of while using virtual cards. Now that we have the problems, let us start with the solutions.
---
Virtual Card has expired.
Virtual Cards issued by Affirm have a time limit of 24 hours. The cards are made to operate in such a manner as it is used as a security feature. The card is issued usually just to serve a particular purpose or for a singular transaction. Cards with this kind of time limit will naturally not work after the time period of their use has elapsed.
Users are either granted a particular credit amount for a fixed time or are given the option to make one for a specific transaction.
In case if the users have fixed time then they can use the card and its credit for any number of transaction. However, if the card is only meant for a specific transaction then the money expires as soon as the payment is made.
Users should make sure that their Virtual Card is valid while making payments or should apply for a new one if the old card has expired.
---
Transaction value exceeding maximum credit balance.
When users are issued a virtual card the value of credit is set accordingly by the issuing authority. Like any other credit card, users have the ability to only make purchases and transactions within that stipulated limit.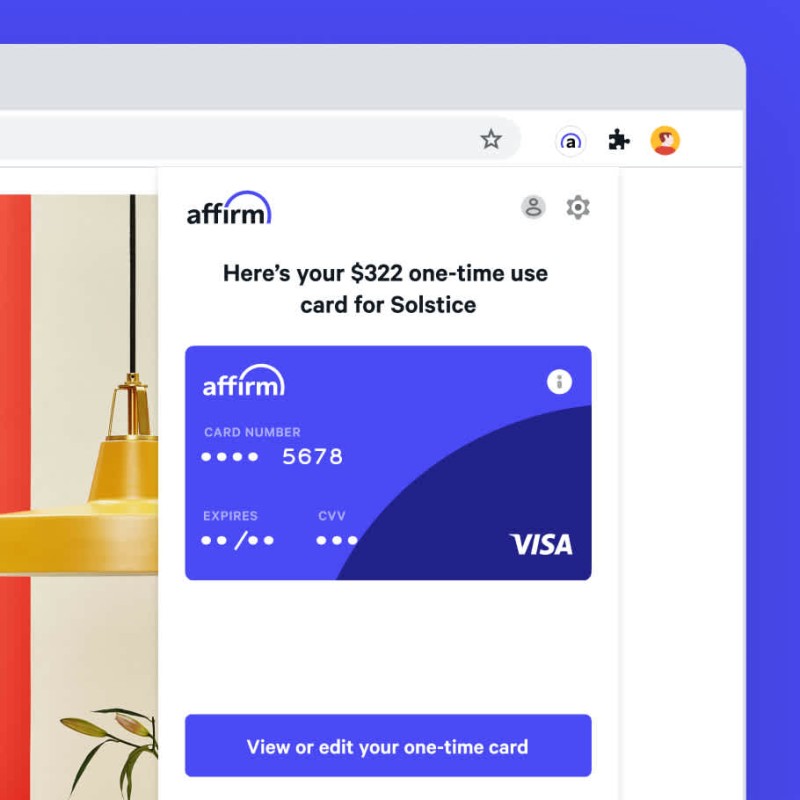 Users while making purchases or transactions should make sure not to exceed the limit. If the cards limit is reached or exhausted the transaction may fail for users. The limit or cap set by the card is usually dependent on the user's credit history and payment history with Affirm. Your time duration with the service and the merchant the user is trying to connect with.
Users can also choose to set a limit to their spending by themselves, to stay in control. Usually the upper transaction limit for clients are up to $17,500. Users can also choose to increase this limit if they wish.
---
Make sure that you use the right network sanction.
Virtual Credit Cards from Affirm are issued with Visa payment network. Since this services are accepted widely and mostly everywhere, users do not usually have to worry much. However there are other payment networks available in the US like Master Card, American Express, Discover etc. so users have to make sure that Visa is accepted where ever they are planning to make a payment or complete a transaction.
If the particular payment network is not accepted then there is not much that users can do. They can either opt to pay through another card or cash or other modes of payment.
---
Ensure if your card is enabled for International Transaction.
While Affirms transaction are accepted in most places that accept Visa, within the States and in some regions of Australia payments while making international transactions may sometimes not go through. Users need to make sure that their cards have permissions granted to make international transactions.
Particularly users while making online purchases should take note of this issue.
---
Buying of unapproved items by Affirm.
While Affirm can be used for almost about anything, the company does not allow its user too use its credit to buy things they do not approve. If users try to buy any of the items on the list of prohibited items, it is most likely that their transactions will not be completed.
The items that Affirm does not allow its users to buy with their loans are:
Weapons and certain types of knives.
Illegal items under the law and use for illegal activities.
Any form of cryptocurrency.
Narcotics and drugs.
Payment of other loans and credit card payments.
For cash transfer services like Venmo, PayPal etc.
Advances for cash.
Any other items, goods or services that Affirm does not approve.
If users are trying or planning to purchase or avail any of the above good and services, it is most likely that their transactions will not get through. As the company does not allow such use of their credit and as it goes against their terms and conditions of credit, payments for any of the above mentioned particulars will not go through.
---
FAQs
Q1. Does using Affirm affect my Credit Score?
Ans: In short Yes, but only if you default on the payments. This holds for any other credit provider as well where non repayment or defaulting on repayment will hurt your credit scores.
Q2. How does Affirm split the loan sum in to, what is the rate of interest?
Ans: Affirm conveniently splits payments into either 3 months, 6 months or 12 month plans. Depending on the size of the amount repayable, there can be other short term payments from 1 to 3 months or up to 48 months for longer term repayments. The interest rate varies from 0% to 30% and is fixed and does not compound.
Q3. What is the minimum credit score required to apply for loan at Affirm?
Ans: There are no explicitly mentioned minimum credit scores as such. The amount of loan approved by Affirm will depend on your past Credit scores, your time spent with Affirm as a customer and your repayment history with Affirm.
Q4. Does Affirm report on time payment by costumers?
Ans: Unfortunately, this is one of the cons of Affirm. Even though costumers pay back their loans on time it is not reported back to any of the three credit governing bodies.
---
Final Words
In a world full of cyber thefts, frauds and stolen data it always makes good sense to be precautious and stay one step ahead. With virtual credit cards users are doing just that by keeping all their credit card and account related details safe. However, since most have not grown accustomed to this process yet, people may face hurdles or roadblocks while trying to understand the issue behind their virtual card not working. We hope that this article has helped cleared your doubts and queries regarding this topic.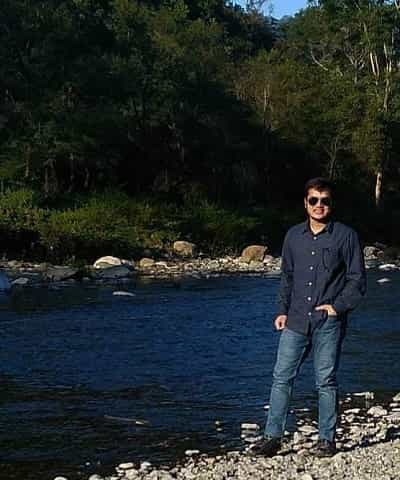 Ankit Kumar is an Engineer by profession and a blogger by passion. Over the last several years, he has written tons of articles, solving queries on Quora. He also has years of experience in investing in Cryptocurrencies, Funds, and Stocks.