Do you want to unlock your credit report?
Are you looking for ways to unfreeze credit on Experian?
Well, if you have these queries, you have reached the right web page.
Here, we will provide a detailed guide on how to unfreeze credit on Experian.
---
What is credit freeze?
If you are someone, who is new to the world of finance, we will be discussing a bit about the term – Credit Freeze. We will make sure that we use the simplest possible language.
Credit Freeze is nothing but a method to secure your credit report from any kind of fraud. This has proved to be an effective way for the users who suspected an identity theft on their credit report.
With the credit freeze, you put a limitation on access to your credit report. And if a credit report remains unsecured, there are chances that someone, let's say, a hacker, can steal details like your personal information. Not only the names and date of birth. You can lose your SSN (Social Security Number) as well.
Any person with an unethical intention can misuse your personal details. Your SSN can be used to apply for new credit. And all of that without you getting informed.
But, if you have reached out to this post, you might have already put a security freeze on your credit using services by the national credit bureaus (Experian, TransUnion, and Equifax). And now want a quick guide on how to unlock your credit.

Here we will discuss the procedure to unfreeze credit on Experian. You can choose from freezing your credit permanently or temporarily.
And before starting with the procedure, we would suggest our users consider unfreezing credit again. You might be putting your credit report at risk. So, only proceed if you are pretty sure.
In the next part of this post, we will include a detailed guide on – 'How to unfreeze credit on Experian.'
---
How to unfreeze credit on Experian
Well, if you are sure that you can unfreeze credit on Experian, you can do it very easily. Just in the same way you put a security freeze on credit. And here, for helping our readers, we will be providing a detailed guide on how to unfreeze credit on Experian.
You will be asked about some personal details. But, you do not have to worry about it. Sharing personal data with Experian is quite safe. We have not heard of any privacy issues reports about Experian.
And now that you are ready let us get right into the details.
Step 1 – Reach out to Experian Freeze Center
The very first step is to visit the Experian Freeze Center website page and you will be good to go.
To make it easy for you, we have mentioned the link below. Select the link and open the web page on the device.
---
Step 2 – Select Remove or Lift a security freeze
On selecting the link, you will be redirected to the Experian Freeze Center page. On the same page, you will see a lot of options. Here, you are required to select the 'Remove or Lift a security freeze' option to continue.
---
Step 3 –  Enter Personal details
Again, on selecting the 'Remove or Lift a security freeze' button, a new page will appear.
A form will appear asking for the details like name, date of birth, and email address.
You must make sure that the email address must be an active one. You will receive important emails from Experian. That's why you must keep the device and account handy with you while trying to lift the freeze on your credit.
---
Step 4 – Enter SSN
You have to enter the social security number in the same form as well. Enter your 9-digits SSN and check it once before you proceed.
---
Step 5 – Enter your PIN
Later on the same page, you will be asked if you remember your personal identification number (PIN). If you do, select the 'Yes' section and proceed to enter your PIN.
If you don't remember, you will be able to continue without entering any PIN or password.
---
Step 6 – Select Freeze Removal type
You can select if you want to live the freeze forever or temporarily for a particular period of time.
Select the options – Permanent or Temporary – as per your choice.
On selecting the Temporary option, two more sections will appear. Head on to the next step for more details.
---
Step 6.a – Add Security Freeze removal date
After adding personal details and the SSN in the form, if you select a temporary removal, you will have to add a Security Freeze removal date. This is the date when Experian will remove the security freeze from your credit, and it will become accessible again for any kind of processing.
You can choose to lift freeze on the same day or any day in the coming weeks and months. Experian provides a great feature to schedule freeze removal.
You will be able to choose the date in the bottom section of the form on the same.
---
Step 6.b – Add the date to apply security freeze
Right after selecting the removal date, you will need to select the date to apply to security freeze again. This will be in the same format. You will be asked to choose a date and you are free to select any date.
---
Step 7 – Agree to terms
After entering all the required details in the form. You just have to check the box asking for your approval to the terms.
And that's it.
---
Step 8 – Wait for the confirmation
Now you will just have to wait. The removal procedure will take place after the verification of the entered details.
You will receive the confirmation in your registered email. That's why we asked you to enter an active email address.
And that will be it.
If you have any queries related to the procedure, you can let us know your query in the comments section below.
---
FAQs
1. How to unlock Experian credit report?
You can easily unlock credit report using Experian using a similar procedure again. Select the 'Unfreeze' option on the same credit freeze page using Experian.
---
Final Words
And that's pretty much it guys.
Here, we have discussed the whole procedure to unfreeze and unlock credit on Experian.
For our wonderful readers, we have included some additional details as well.
---
Further Reading:
[Fix] Experian boost not working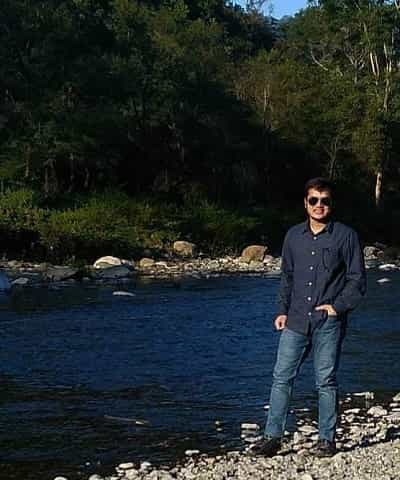 Ankit Kumar is an Engineer by profession and a blogger by passion. Over the last several years, he has written tons of articles, solving queries on Quora. He also has years of experience in investing in Cryptocurrencies, Funds, and Stocks.