Are you someone finding ways to cancel cash out?
Are you finding it hard to cancel transfer of funds back to your bank?
Well, if you are in search of answers to these questions, you are at the very right place!
Here, you will learn how to cancel cash out on Cash App in very easy-to-understand steps.
---
What is cash out on Cash App?
Cash App has been a favorite peer-to-peer payment app of users across the USA. The popular app comes with a lot of features which are in addition to the basic payment features. This includes depositing checks online, transfer money, buy stuff online, buy Bitcoin, etc. 
Cash App is also known for its easy-to-understand design and user experience. That's why we can undoubtedly say that Cash App is one of the best apps for payments in the USA.
Well, Cash App also lets users cash out the Cash App account completely. This is more of a user's right if they decide to stop using Cash App.
If you are not aware of the Cash Out feature, we will be telling you some of the related details without going into the technicalities.
Cash out is the feature that lets users withdraw funds from their Cash App account then transfer them to the bank of their choice. If the user has got a bank account linked to the Cash App, then the cash-out feature can be easily used.
There are two options to cash out money from Cash App. First of the standard method, where the funds take 2 to 3 business days to reach the bank account.
The second is the quick way of doing the same. But, the latter also demands additional charges for the action, but the transfer of money is generally instant.
---
ALSO READ: Can I overdraft my Cash App card (at ATM, Gas Station)
---
How to cancel cash out on Cash App
You are at the right place if you are finding a guide to cancel cash out on Cash App. Here, in 4 easy steps, learn how you can cancel the procedure of cash out and stop the transfer of the funds.
Check out the steps mentioned below –
Start with the first one. And if things do not work out, proceed with the next one.
---
STEP 1 – Select 'Cancel' button in Acitvity Tab
Well, you can easily cancel cash out on Cash App by simply selecting the Cancel button. You can find the Cancel button in the Activity Tab. And if you are wondering about what Activity Tab is, then follow the instructions below.
Open the Cash App on mobile device
Select the icon at the bottom right corner of screen
You will in Activity Tab
There, find the cash out acitivity
Select it
Select Cancel button, if appears.
But, there is a catch.
You won't always find the option to cancel cash out on Cash App. And it is impossible if you have selected the Instant Transfer during the cash-out feature. As the name suggests, the cash-out procedure with the instant transfer is made instantaneously and cannot be reversed.
Sometimes, you won't be able to cancel cash out on Cash App even with the Standard Transfer. This happens when the bank has already proceeded with the transfer of the money.
But, fret not; we will be mentioning the ways to tackle that as well.
---
STEP 2 – Contact Cash App support
If you are reading this, then you might have lost the opportunity to cancel cash out on Cash App. So, what else can be done?
Well, if canceling the cash out is really important, you should consider contacting the Cash App support team for that.
Attention: Cash App doesn't provide any support or assistance through phone calls. Be aware of the spammers who claim to be Cash App support team members.
The only point of contact between you and the support team is the mobile app. Find the Contact Support option on the app itself.
You will be contacted by the official Cash App via your registered email address.
And if there is a possibility, you will be able to cancel cash out on Cash App.
---
STEP 3 – Contact your Bank
Contacting the Cash App must have worked, but it doesn't. We will suggest you contact your bank support page.
If it is really important, go to your Bank's official website and search for the support email address.
And if you are lucky, you will be able to stop the cashing-out procedure without an issue.
Well, if that doesn't work, follow the next step mentioned here – STEP 4.
---
STEP 4 – Transfer money back to Cash App
This is the most appropriate choice if you can wait for a little delay or if you are not planning to change your bank account.
Wait for the cash-out procedure to get complete and let the transfer procedure get completed.
And when you have the funds back in your bank account. Simply transfer back to the Cash App. It is effortless. Follow the steps mentioned below for an overview.
#1 – Open the Cash App
#2 – Select the 'My Cash' option
#3 – Select the 'Add Cash' option
#4 – Enter the required amount
#5 – Select Add Money to proceed
#6 – Enter your PIN/ Face ID/ Touch ID
And that's it.
If you cannot cancel the procedure, you should wait for the funds to reach for account. And after that, transfer them back to Cash App.
---
Fix: Cash App won't let me cash out
A lot of users also complain – 'Cash App won't let me cash out.' Well, let us talk about the issue here. We will be including 5 Easy Fix for the issue.
Make sure to implement step by step.
Fix 1: Add Sufficient Balance in the Account
The very common issue for the cash-out failure is insufficient funds in the Cash App. You won't cash out from Cash App if you do not have anything to cash out of the account.
So, make sure you have money to cash out from your account.
---
Fix 2: Check if Bank Account is linked
The next way to fix 'Cash App won't let me cash out' issue is to check if there is a bank account linked or not. One must have a bank account linked if they are looking forward to cashing out the money.
After all, you need to have a target place to add money to.
Link a bank account and try cashing out again.
---
Fix 3: Check linked Debit Card
You can also add a debit card instead of a bank account.
Again, it is necessary to provide a source location where money has to be transferred.
Go to the account settings and select to add the debit card.
And right after linking the debit card, you will be able to cash out your Cash App account.
---
Fix 4: Check internet connection
If you have tried everything mentioned above and the issue still persists, we will suggest you check your internet connection once.
Check if your wifi router is working fine. Try connecting the wifi with another device and check the connection speed.
There might have been an issue with your internet services. Check it out before proceeding with the next method.
And in case you do not see any improvements, follow the method mentioned below.
---
Fix 5: Check Cash App servers
Well, if you have tried everything, there could be a possibility that the Cash App is having issues in delivering the services.
There could be an issue with the Cash App servers. And if that is the case, there is nothing much you can do.
You can keep track of the status of the service. To do this, visit the Downdetector.com website. And look for the Cash App tile.
And that's it.
These were the methods you can try if you are looking for a fix for 'Cash App won't let me cash out' issue.
---
---
FAQs
1. How to cancel a pending cash out on Cash App
You can easily cancel pending cash out on Cash App by simply selecting the Cancel button. The button can be found in the Cash App transaction activity tab. But, the option to cancel cash out wouldn't be available for the Instant Transfer option and even in Standard Transfer if your bank already proceeded with the transfer.
---
2. What happens when you cash out on Cash App?
When you cash out on Cash App, all the funds available on your Cash App account get transferred to your linked bank account. The transfer of the funds takes around three business days if the standard transfer is selected. For instantaneous transfers, the user will have to pay an extra fee.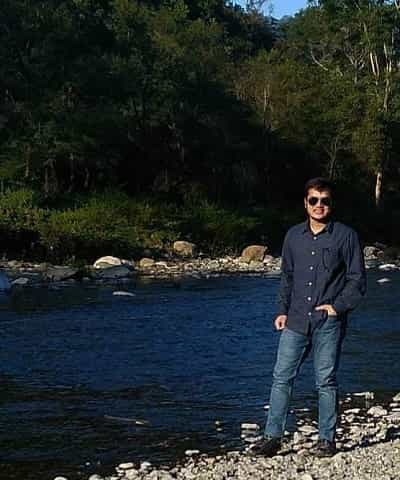 Ankit Kumar is an Engineer by profession and a blogger by passion. Over the last several years, he has written tons of articles, solving queries on Quora. He also has years of experience in investing in Cryptocurrencies, Funds, and Stocks.