Are you a Robinhood user?
Are you wondering why your Robinhood account is restricted from purchasing?
Well, if you are looking for answers to the questions, you are at the right place.
Here, we will be including all the possible reasons that might be causing Robinhood account restrictions. You can check out all the reasons below, along with other related details.
---
What does Robinhood account restriction mean?
Robinhood is a renowned name when it comes to buying stocks and equity funds. The app serves millions of investors and traders in the USA with best-in-class features.
Robinhood is quite popular for intraday trading as well. And along with that, traders can have access to more useful data and insight with Robinhood's membership program.
Well, sometimes users complain about issues in the app where they see a "Your Robinhood account has been restricted" error message. This simply means that the user's action has been restricted, and they won't be able to buy stocks in their portfolio. The restriction doesn't limit the selling power of the stocks.
Well, there could be many reasons why Robinhood restricts your account. Sometimes, there could have been issues with the money transfers, which trigger Robinhood systems. Whereas sometimes incorrect account details might result in account restrictions.
In the next part of this post, we have discussed all the possible reasons which might be creating restrictions from purchasing stocks.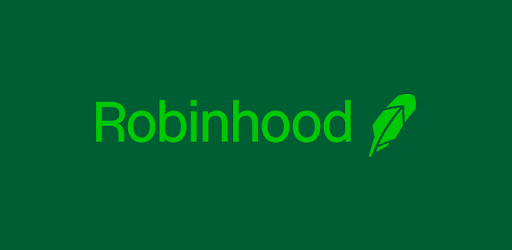 ---
Why is my Robinhood account restricted from purchasing
Check out all the possible reasons why your Robinhood account is restricted from purchasing.
We have tried to include all the reasons, check all of them here.
1. Failed Bank Transfer
One of the most common reasons your Robinhood account is restricted from purchasing is that the transfer of funds from your bank account to Robinhood has failed.
If you do not have a bank account or credit card already added to the Robinhood app, you will have to add your bank account details to transfer money from your bank account to Robinhood.
Make sure to add the correct details in the app, or you will be restricted from purchasing or performing any action in the Robinhood app.
---
2. Blocked Trading for a Stock
Well, sometimes, you are not allowed to trade a particular stock on the Robinhood. This only happens if you have declared your identity as a controlled person of a company. A control person is someone in the top management of the team or owner.
Robinhood blocks you from trading the associated stock of that company. And that makes sense too. By restricting that person from trading the stock of the company, Robinhood checks any kind of potential manipulation of the stock.
So, if you have declared yourself as a controlling person, you won't be able to trade the stock, and Robinhood might have already restricted your account.
---
3. Negative Balance
Similar to the failed transfer of the funds, Robinhood restricts you from purchasing any funds if you have a negative balance in your account.
You need to transfer the funds to your brokerage account in order to start trading on Robinhood. But if the account has a negative balance, you won't be able to pay the brokers, and your advanced funds' offerings will be taken back from you.
If this happens again and again, and you can't fix it, you will be restricted by Robinhood from trading on the platform.
---
4. Account Levies
When a creditor instructs a bank to withdraw funds from an account without the owner's permission, an account levy happens.
In these cases, Robinhood restricts the account, and the owner won't be able to purchase any stocks.
---
5. Outdated Account Information
Other than the reasons we just mentioned above, there are other common issues as well which might have triggered the Robinhood system in restricting your account.
Sometimes, outdated information submitted in the account also indicates the Robinhood automated system to restrict the user account on the platform.
If you have recently changed your account details like bank account details, address, registered phone number, or any important details, you will have to update the details in your Robinhood app as well.
Also, check if you have entered the correct account details in the first place. If Robinhood finds out the details to be wrong, your account will be restricted right away. Robinhood uses a third-party service for reviewing account details.
---
6. Abnormal Acitivity Detection
Sometimes, a user's Robinhood account is restricted from purchasing and even from selling stocks to keep the account safe. Robinhood systems come up with these types of restrictions when something abnormal is observed in account activity.
Restriction, in this case, is usually temporary. You can get your account back before the restriction period overs by simply contacting the Robinhood support team.
---
7. Fraud Inquiries
Robinhood, like any other financial services platform, has a lot of rules and regulations for the users. If someone violates the rules, Robinhood has all right to restrict the account by temporarily blocking the purchase of stocks on the platforms or other limitations.
Robinhood doesn't block the account right away. Before that account is kept on an inquiry status, in this period, no purchasing of stocks is allowed with Robinhood.
And that's it.
These are the 7 potential reasons why your Robinhood account is restricted from purchasing.
If you wonder how long the account restriction lasts, you can check out the details provided below.
---
How long is my Robinhood account restricted from purchasing
Your Robinhood account is restricted from purchasing for 90 days. The account restriction is temporary in most cases, and you can get back access to your account. Usually, it is not possible to get the account access back before 90 days, but you can always contact the Robinhood support team for any assistance.
In some rare cases, the account restriction is permanent, which means you won't be able to get your Robinhood account back. Well, you will be informed through an email about it.
In case of a permanent restriction, you can try creating an account on another app like Webull.
---
Final Words
Let us wrap up this post now.
Here, ladies and gentlemen, we included an extensive post on why your Robinhood account is restricted from purchasing.
We have made sure to include each information in detail.
---
Further Reading:
(12 Fixes) Why is Robinhood not working
Why can't I withdraw money from Robinhood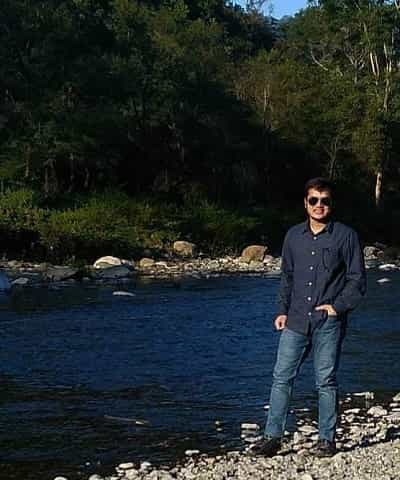 Ankit Kumar is an Engineer by profession and a blogger by passion. Over the last several years, he has written tons of articles, solving queries on Quora. He also has years of experience in investing in Cryptocurrencies, Funds, and Stocks.