So, you want to send money to someone or receive money from someone using Zelle and wondering what your Zelle ID is?
Well, if you have queries, we have the answers.
In this post, we have explained how to find Zelle ID. And if you are new to the service, we have also explained how to enroll for Zelle Pay.
So, let's get started.
Digital payments apps like Venmo, Chime, Cash App, Zelle, and more have made sending and receiving money from our mobile devices very easy.
These services have changed the way people send money and have reduced the money transfer time literally to a few seconds. Now you need not worry about writing a check or handling cash.
Talking about Zelle, it is a digital payments service owned by Early Warning Services, LLC, a private financial services company owned by a number of banks such as Bank of America, BB&T, Capital One, JPMorgan Chase, PNC Bank, U.S. Bank, and Wells Fargo.
Getting started with Zelle is simple. Most of the banks have already integrated the Zelle service inside their apps, so you don't even need to download the dedicated Zelle App to use it.
Let's have a detailed look at how to enroll in Zelle or find our Zelle ID.

---
How do I find my Zelle ID
In Zelle, you do not have any particular ID or any unique code. Your Email ID or Your Phone is your Zelle ID. So, if someone asks for your Zelle ID to send you money, do not get confused; just share your registered email ID or Phone number.
Over thousands of banks have partnered with Zelle and integrated Zelle instant pay within their mobile banking apps.
So, if you use a banking app, you don't need to download the Zelle pay app. You can control, send, receive and do other activities of your Zelle pay from within your Bank App.
If you haven't used Zelle Pay ever and looking to enroll, follow the steps below.
---
How to Enroll in Zelle
Zelle is integrated with almost all bank apps. Over a thousand banks work with Zelle. To check out the list of eligible banks and credit unions, you can visit this link.
To enroll for Zelle Pay, follow the steps below:
Note: Here, we are using Chase Bank App to show the steps to get started with Zelle pay. Don't worry if your bank is different, as the steps will be pretty similar.
---
Step 1: Download Your Bank App
To begin with, download the mobile banking app of your bank from the Play Store or App Store for Android and iOS, respectively.
---
Step 2: Sign in to your Bank Mobile Banking App
Once you have downloaded and installed your bank's mobile banking app, simply log in with your Net banking username and password.
---
Step 3: Tap on the menu
Now, once you are inside your bank's mobile banking app, tap on the three dots menu present in the top left corner (here we are talking about the Chase bank app, this can differ for your bank's app)
---
Step 4: Tap Send Money with Zelle
Now, under the Pay section in the menu, tap on the option 'Send money with Zelle.'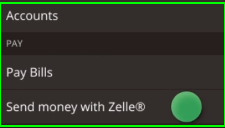 Step 5: Tap Get Started
Now, the Zelle interface will open, and you will have to tap on the option 'Get started'.
Step 6: Choose bank
Now, select your bank in the following menu.
---
Step 7: Enter your Email and Phone number
This is the most important part of getting started with Zelle.
As your Email and Phone number will be your Zelle ID, so enter these carefully and verify them with the OTP.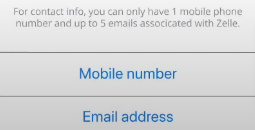 Step 8: Tap Done
Once you entered your email and phone email, you are done.
Now, you can start sending and receiving money with Zelle pay.
---
How to send money with Zelle
Step 1: Access Zelle
Get started by enrolling your email or U.S. mobile number through your mobile banking app or with the Zelle app.
Step 2: Choose the person to Pay
Enter the email address or mobile number of the recipient. You can send money to almost anyone you know and trust with a bank account in the U.S.
Step 3: Enter the Amount
Enter the amount of money you want to send. Now, simply tap send, and your recipient will receive the notification to accept the payment.
So, that's it. This is how you can send money using the Zelle without entering the bank details of the recipient.
---
Final Words
Zelle is a simple and easy way to transfer money to your friends and family member. Getting started and enrolling in Zelle is also pretty straightforward, as Zelle is already integrated within thousands of banks apps.
To enroll in Zelle, you just need your Email and phone number and a bank account. If your bank doesn't have the Zelle pay, you will need to download the standalone Zelle app to use it.
Also, Zelle does not assign you a particular ID like other apps, such as Cash App, which has a special Cashtag for every user.
So, in Zelle, your ID is your Email or your Phone number. So, if someone asks for your Zelle ID, do not get confused and share your Email or phone number with which you have enrolled for Zelle.
That's all for now. You can read more guides like this by visiting our website's Zelle section.
---
Further Reading:
Why is my Zelle payment pending [Fix Guide]
Zelle Not Working: Here are 6 Ways to Fix it
[Fix] Zelle payment not showing up (Reasons)
Why did my Zelle payment fail? What happens next?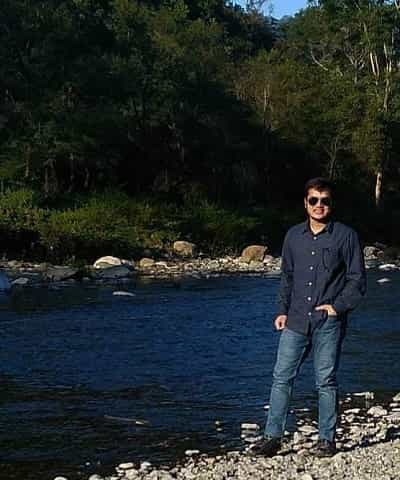 Ankit Kumar is an Engineer by profession and a blogger by passion. Over the last several years, he has written tons of articles, solving queries on Quora. He also has years of experience in investing in Cryptocurrencies, Funds, and Stocks.