In an effort to recover the cost or let others engage in the enjoyment, you list your tickets for sale on Ticketmaster, but what happens if they don't sell?
Are you curious about whether you can still use the tickets if they don't sell?
If these are the questions bothering you then you can rest assured that they will be addressed in this article. And if you are someone who uses other ticket-selling platforms such as StubHub, you might want to know what happens if your tickets do not sell on StubHub.
So, by reading this post, you may learn about your alternatives if you find yourself with unsold tickets, and make sure you make the most out of them. As such, make sure you stick around.
---
What if my tickets don't sell on Ticketmaster?
Short Answer: If you put your tickets up for sale on Ticketmaster, buyers will be able to purchase them for up to one full hour after the start of the event. But if they haven't sold before then, they'll be sent back to your Ticketmaster account.

Ticketmaster leaves the tickets on sale for an extra hour after the event begins in order to increase the likelihood that they will be purchased. In this way, interested parties may still buy tickets even after the show has begun.
Fans who decide at the last minute to attend the event may still be searching for tickets hours into the show. Ticketmaster's plan is to encourage last-minute purchases by keeping the tickets on the site until an hour after the event starts.
There are alternatives to Ticketmaster if your tickets don't sell. You could use the ticket for personal purposes first by going to the show yourself. Upon the expiration of the deadline, Ticketmaster will return the tickets to your account, at which point you will legally own them. That means you can use them to get yourself into the event.
On the other hand, you might give or sell the tickets to a friend or acquaintance who is going or who has someone who would be eager to attend the event.
This allows you to do the transaction privately without using the Ticketmaster platform. To prevent any difficulty or uncertainty, it is crucial to settle on a price and manner of payment in advance if you decide to go this path.
---
If my tickets don't sell on Ticketmaster, can I still use them?
Yes, if your tickets don't sell on Ticketmaster, you can always use them to attend the event yourself.
The main objective of posting tickets for sale on Ticketmaster is to sell them. Ticketmaster gives you the opportunity to reach the audience with your ticket advertising at a price you see fit. If someone buys your tickets, that's it; you have to give the tickets to them no matter what.
There is, however, a system in place for when tickets don't sell on Ticketmaster. The tickets will continue to be available for purchase up to an hour after the event has begun, providing interested parties the option to do so. If no one purchases your tickets by that time, Ticketmaster will take down the listing and you will still own them.
Since you own the unsold tickets, you are free to utilize them any way you see fit. You may enter the event using the tickets exactly as you would if you hadn't put them up for sale.
---
SEE ALSO:
---
FAQs
1. What are my backup plans if my tickets don't sell on Ticketmaster?
You have access to a variety of other choices and possibilities. You may want to think about selling or gifting the tickets to a friend or acquaintance of yours who is interested in going to the event if you are not planning on attending. You will avoid using the Ticketmaster platform and will be able to do the transaction in complete privacy using this method.
2. Do I have to list my tickets at a specific time on Ticketmaster for them to sell?
There is no predetermined timeframe when it comes to putting your tickets for sale on Ticketmaster.com. However, it is normally advisable to sell them as early as possible in order to enhance the possibilities of finding a buyer, particularly if the event is coming shortly after the listing, as this will boost the likelihood that someone will purchase them.
---
Final Words
Not having your tickets sold on Ticketmaster may be very annoying and stressful. However, if you take the time to learn the platform's rules and consider your alternatives, you should be able to discover a solution that works for you.
Keep in mind that if you're unable to sell all of your tickets, you can always use them to enjoy the show for yourself. Another option is to offer the tickets to friends or acquaintances who may be interested or to sell the tickets to them.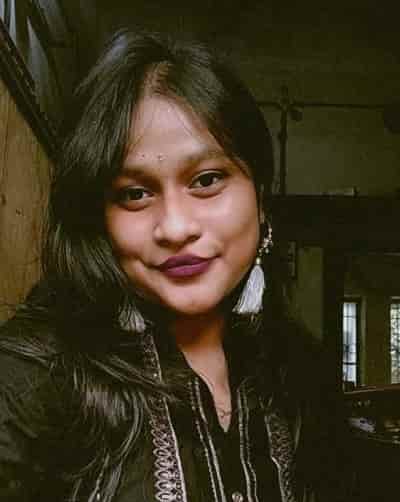 Having earned a Bachelor's degree in Commerce from Ravenshaw University, with a background in Accounting and Finance, Akshita Pattanayak contributes to UniTopTen by writing clear and concise articles based on Finance-Tech. With more than a hundred fin-tech related articles, she hopes to educate people about how banking and payment apps function.