A deleted Instagram account will have no profile picture and followers will be sent to a page that says, 'Sorry, this page isn't available'.
Due to its meteoric rise in popularity, Instagram is now among the most widely used social media sites.
Instagram, meanwhile, has its moments when it seems like too much. It consumes our time when we might be doing something more useful with it.
Since this is the case, many users may choose to temporarily suspend their accounts.
This might mislead their friends into thinking they were suddenly blocked or disabled by Instagram.
As users become more sceptical about social media platforms, deleting Instagram might become a major craze in the coming years.
Here is how to detect whether an Instagram account has been deleted and what exactly a deleted Instagram account looks like.
---
What does a deleted Instagram account look like (2022)
If someone deletes their Instagram account, their profile photo will be removed and their followers will come across the message, "Sorry, this page isn't available".  However, in some cases, the profile photo of the deleted account may be visible to other users for a few hours. In tagged photos, followers of the deleted account will see a "User not Found" message.
The text "Sorry, this page isn't available" indicates that the individual has deleted his or her profile.
However, if you want to double-check, you may log in as a friend and see whether the same message displays there.
When an Instagram account is deactivated, the "User not Found" message is shown to other users.
As soon as an Instagram profile is deactivated, it gets deleted from Instagram's servers.
Even if someone has a direct message (DM) with you or is able to see your account through tagged photographs, they will get a "User not found" warning.
This is a message to inform them that you have closed your Instagram account. Your profile image is another thing they might see.
Even if you delete your Instagram account, it is possible that your profile images may continue to appear to other users for a short period of time.
Once an account is deactivated, all traces of it, including the user's profile and all of their previous activity (posts, comments, and likes), are removed.
When users return to the site, though, they may easily retrieve all of their previous data.
Simply logging back into Instagram will recover all of their previous information and profile settings.
---
How do you tell if someone blocked you on Instagram or deleted their account?
If someone has blocked you on Instagram or deactivated their account then "Instagram User" will show up in your DMs instead of the actual username of the individual. You can also search for the user through the web and if you see the message "This page is not available" then it means that they have either blocked you or the account has been deactivated. You might take the help of a friend as well to look for the user to determine whether you have been blocked or the account has been deleted.
It is possible to detect whether a user has just updated their username if you have previously spoken with them on Instagram or tagged them in photographs.
Look through your email for a message from them, or open a picture in which you know they appear.
If they've just switched usernames, you'll see the new one reflected in their tag and/or in any ongoing conversations with them.
If their tag doesn't show up or "Instagram user" appears in your conversations with them, it's possible that they have banned you or cancelled their account.
One of the simplest methods to confirm an account's existence is to do a web search for the user's name.
Simply replace "Instagram. com/[username]" with the person's real Instagram username and hit enter. If you get a "This page is not available" message instead, it means they have either banned you or deactivated their account.
They have probably blocked you if you can see their account while you are not signed in, but not when you are.
If you don't have access to the browser in question, you may always ask someone with another account to look for the individual for you.
It doesn't matter whether they're buddies on Instagram or not; everyone can see anyone else's profile.
This will function whether or not the user has posted or their profile is set to private. In case the person you are trying to reach has also blocked the intermediary, your efforts will be futile.
---
If someone deactivated their Instagram can you still see messages
If someone has deactivated their account, you will still be able to see your conversations with them. Their DMs will remain untouched but they will not be able to receive any new messages from you.
You will be able to see their previous direct messages in your inbox. However, their Instagram handle will no longer appear in the header.
Instead, the term "Instagrammer" would be used. The user's profile picture will be obscured as well.
Their Instagram name will be replaced with "Instagram User" for anybody who received a direct message from them before they disabled their account.
Direct messages will remain intact, but the sender's identity will remain concealed.
Even if the account is terminated, the conversations they've had with others will remain viewable to those individuals.
Their Instagram messages will remain even if they deactivate their account. If they deactivate their Instagram account and then reactivate it, all of their texts will still be on Instagram's server.
---
Does Instagram User mean deleted account
Yes, Instagram User means the account has been deleted by the user. It is also possible that the user has banned you on Instagram, in which case the Instagram User appears in your DMs instead of their name.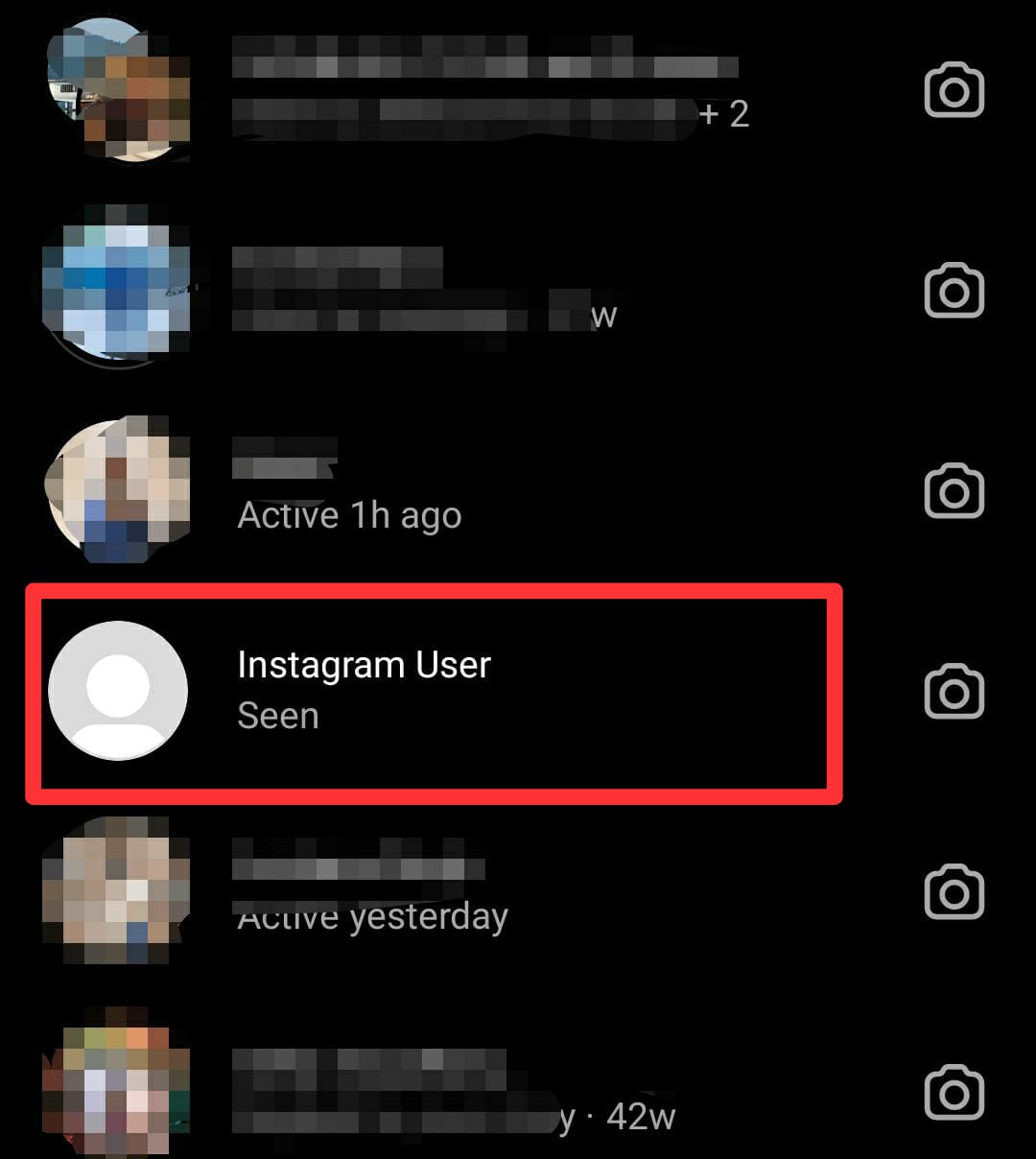 Direct Messages on Instagram use the term Instagram User to indicate that the user has deleted their account.
If they had an Instagram account that was set to private and you are still able to locate it on Instagram, then you can be certain that you just haven't been banned by them.
Take note that after a term of thirty days, the application will permanently erase any user accounts that were voluntarily terminated by the users themselves.
You will see the Instagram User label shown within the 30 days time period rather than the person's username.
If you encounter a profile that is called Instagram User or Instagrammer when you are browsing through your direct messages (DMs), this is a clear sign that the individual in question has either deleted their account or barred you from accessing it on Instagram.
It is also fair to interpret this as a sign that the user has temporarily suspended their Instagram profile.
---
FAQs
1. Is it Possible to Unfollow or Follow an Instagram Account That Has Been Deactivated?
If you choose to deactivate your Instagram account, your profile will be deleted from all of Instagram's feeds and search results once you take that action.
As a direct consequence of this option, those who are following you will no longer be able to see your profile in the list of individuals who are following you.
Because other users will be unable to discover your profile while it is disabled, they will be unable to unfollow your account while it is disabled.
This is the reason why they will be unable to do so.
When you deactivate your Instagram account, you will no longer be logged into the platform, which means you won't be able to follow anybody else either.
---
2. If you remove your Instagram account, what will happen next?
If you deactivate your Instagram profile, you would no longer be allowed to upload images to the service once it has been deleted.
You will no longer have access to each and every data that is linked to your profile, such as the people who follow you, like your posts, or comment on your content.
When you delete your account, this action cannot be undone under any circumstances.
On the other hand, if you change your mind and decide that you want to return at a later time, you may make a new profile and go through the steps just as you did before.
---
Final Words
The best technique to "delete" your account without really removing all of the data within it is to deactivate your account.
Consequently, neither you nor your followers or a fresh Instagram user will be allowed to see anything from a user who has deleted their account.
The wisest course of action is to acknowledge and accept that person's choice to deactivate, remove, or block you.
---
Further Reading:
(2022) Fix: 'Please wait a few minutes' Instagram (Solutions)
[7 Fix] Why can't I tag someone on Instagram
(2022) Fix: Instagram 'Your account has been disabled for violating our terms'
(3 Ways) Fix: 'Help us confirm you own this account' Instagram (2022)
(6 Ways) How to get someone's phone number from Instagram in 2022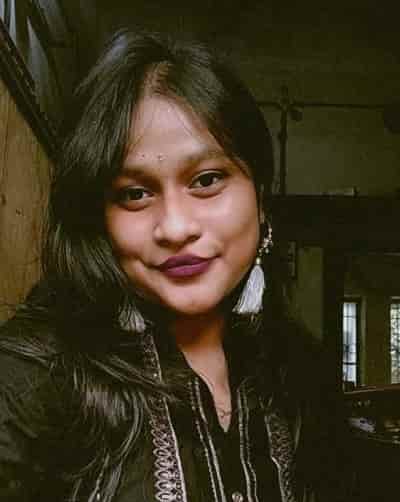 Having earned a Bachelor's degree in Commerce from Ravenshaw University, with a background in Accounting and Finance, Akshita Pattanayak contributes to UniTopTen by writing clear and concise articles based on Finance-Tech. With more than a hundred fin-tech related articles, she hopes to educate people about how banking and payment apps function.