Chime is a fantastic banking alternative since it has few costs and many useful features.
Chime's temporary card is a feature a lot of users like. When making purchases over the web, this could come in handy.
There have been several reports of problems with the functionality of the Chime Temporary card.
Here are some of the reasons why your Chime Temporary Card could malfunction and how to fix it.
---
Why is my Chime Temporary Card not working?
Short Answer: Your Chime Temporary Card is not working because you have hit your daily spending limit, don't have enough money in your account, your card hasn't been activated yet, the international transaction feature is not enabled, your card is expired, your account has been banned, or fraudulent activity has been detected on your card or account.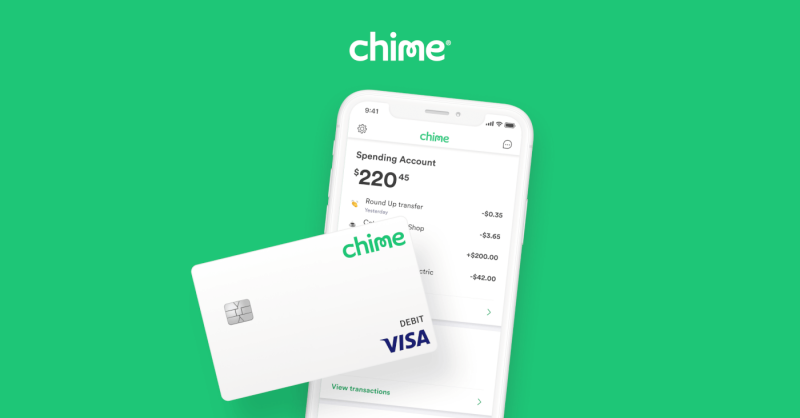 1. Chime Card Not Activated:
If you're using the Chime Temporary Card, you may need to activate them via the app.
This is how you put your card into use:
Step 1: Launch the Chime messaging app.

Step 2: Select Activate Card from the main menu.

Step 3: Stick to the on-screen instructions.
The activation procedure may also be started by calling the number printed on the back of the card.
---
2. International Transactions are deactivated:
If you attempt to make an overseas purchase with a card that has this function deactivated, the transaction may be declined.
If the option to process foreign transactions is not enabled, the transaction will fail.
To proceed with this transaction, please launch the app and ensure it is active.
Therefore, to restore international transactions:
Step 1: Launch the Chime app.

Step 2: Launch the Settings menu by clicking the gear icon

Step 3: To enable Transaction Permissions, toggle ON.
To enable Transaction Permissions, toggle ON. The button will be green when this is turned on.
Your app also gives you the option to enable international transactions.
---
3. Card no longer valid due to expiration, loss, or theft:
Perhaps your Chime card has reached its expiration date. You may retry the transaction with a different card if you have access to any.
If you don't have your card with you, you may replace it with one that you buy via the app.
Your Temporary Chime Card will not work if you have recently reported your Chime card missing or stolen.
Phone them at 1-844-244-6363 if you have declared your card lost or stolen, and they will either reactivate it or send you a new one.
---
4. Inadequate Funds: 
It's possible that you don't have enough money in your Chime checking account to finish making your purchase.
Click Move Money in the application to view available methods for funding your Checking Account when you wish to top it up.
---
5. Limits Have Been Exceeded:
Having already spent the daily maximum on your Chime card is the most common cause of inaccessibility.
Chime has a daily spending limit of $2,500, regardless of how much money is in your account.
When you reach your daily spending limit, all further purchases will be immediately refused and your Chime Temporary Card will not work.
---
6. Unauthorized access due to an invalid PIN:
It goes without saying that your Chime Temporary Card will not work and you will not be able to complete any transactions if your PIN is entered incorrectly.
To change your PIN after forgetting it, contact 1-844-244-6363. Be prepared to enter your card details by keeping your card handy.
---
7. Invalid Credit Card Information:
Improper CVV entry would prevent your Chime Temporary Card from functioning.
You may try again, but this time you need to use the three-digit number to the right of the signature area on the card's backside.
There's a chance that your transaction was denied because you submitted an invalid expiry date.
Be careful to utilize the expiry date shown on your current Chime Temporary Card while making your next transaction.
---
8. Incorrect Billing Address:
Your transactions may fail if you submitted a billing address that is different from the one shown on your Chime account.
The answer is to:
Step 1: Launch the Chime app and go to the Settings menu.

Step 2: Choose Edit beside Personal Info.

Step 3: Choose the Address tab to change your address
In order to make changes to your address, choose the Address tab.
---
9. The card is not supported by the retailer or the country:
Chime temporary cards may not function at establishments or in countries where they are not yet available.
---
10. Presumed Fraudulent Activity:
As a precaution, your transactions may be temporarily halted. In accordance with the Chime Account Agreement and internal Chime standards, your Chime Temporary Card will not function once it has been banned.
---
11. Account Banned:
As a precautionary step, certain accounts will be blocked. Unblocking your account is the only option at this time.
If you are unable to resolve the issue, Chime suggests contacting your bank and requesting that they unblock the payment option on their end.
To get in touch with customer care, please call (844) 244-6363.
---
How to use Chime Temporary Card
The best course of action is to treat your Chime Temporary Card like you would your regular bank account debit card.
With a temporary card in hand, you may familiarize yourself with the card's features and learn which merchants and ATMs accept it before you get your permanent card in the mail.
There is currently no way to truly replicate the experience of using your Chime Card everywhere, but these four options should get you close enough.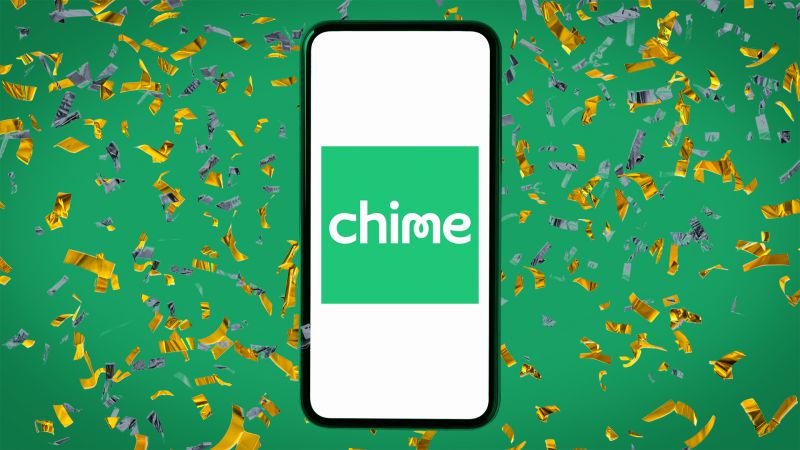 In the following methods, you may put your Chime temporary card to use:
Use Apple Pay or Google Pay to add the Chime Temporary Card:
It is possible to pay with the Chime Temporary Card at a retailer by adding it to a mobile payment system such as Apple Pay or Google Pay.
Through this method, you may spend money from your Chime account at any store that accepts Apple Pay or Google Pay wallets.
Use the Chime Temporary Card with Venmo and Cash App:
If you're looking for further options, you may also try linking your Chime Temporary Card with other payment applications like Venmo or Cash App.
Then you may use it everywhere you see the Cash App or Venmo logo.
You aren't even required to move the cash from Chime to these apps since both Cash App and Venmo accept payments using a connected debit card.
Chime Temporary Cards may be used in the same ways as Chime debit cards, including with Cash App and Venmo.
The Chime Temporary Card works with some merchant apps and websites:
Chime Temporary Cards may be used via the Walmart app on a mobile device.
You may accomplish this by downloading the Walmart app, adding your Chime temporary card as a means of payment, and then using Walmart Pay in-store.
When utilizing Walmart Pay in-store, you'll have an entirely digital shopping experience.
To use the Walmart price scanner, just load your Chime Temporary Card into the Walmart app.
Your whole transaction history, including the bar code on your receipt or invoice, is stored in the Walmart app.
All you need to do is present the bar code on your phone as you leave the store.
Spend it at merchants offering cashback:
When you use your debit card at certain stores, you may be eligible for a cash rebate.
Although Chime doesn't offer a comprehensive selection of cards, you ought to be able to discover one by searching for bank debit cards or cash back debit cards, which will show you which merchants accept each.
Utilize it at certain eateries or retailers that provide discounts:
You may have seen advertisements for businesses that offer cashback discounts, often 5 percent off the total purchase price if cash is used instead of credit.
As an example, Chime keeps a database of shops that provide this service. More businesses that accept debit card discounts may be found by searching for terms like "cashback bonus" or something similar.
---
FAQs
1. Do ATMs accept the Chime Temporary Card?
You cannot make a cash withdrawal with your Chime Temporary Card at an ATM.  The actual Chime Debit Card is required for use at ATMs.
2. Does the Chime Virtual Card work online?
In short, connecting your Chime Virtual Card to the merchant app is as simple as adding any other debit or credit card.
---
Final Words
Thus, the Chime Temporary or Chime Virtual Card may be used for in-store, at-the-pump, and online purchases.
Chime Temporary Card still cannot be used at ATMs, but the funds may be transferred to other applications like Cash App or Venmo and withdrawn from there.
To reiterate, this is merely a temporary solution, since Chime does not really provide a permanent Virtual Card option.
Chime Account access is immediate upon receipt of the real Chime Debit Card, which typically takes 7-10 days.
---
Further Reading:
(4 Ways) Fix: Zelle not working with Chime
How to login to Chime without phone number
Does Chime Deposit on Weekends (Hours of Operation)
(2022) Why is my Chime Spot Me not working (6 Reasons)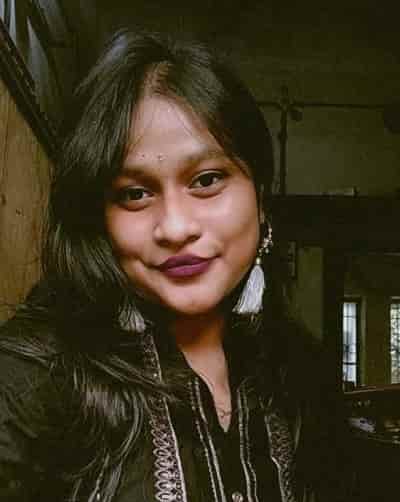 Having earned a Bachelor's degree in Commerce from Ravenshaw University, with a background in Accounting and Finance, Akshita Pattanayak contributes to UniTopTen by writing clear and concise articles based on Finance-Tech. With more than a hundred fin-tech related articles, she hopes to educate people about how banking and payment apps function.