Have you been searching for a quick and easy approach to Cash App yourself? It's likely you're wondering whether you may transfer money from one of your accounts to another using Cash App. If that's the case, you're at the correct spot.
The need to move money between their own accounts arises often for many Cash App customers. However, they may not know whether or not the platform supports this feature, or how to implement it. Similarly, users may not know how to lock their Cash App card or deactivate it, in case they lose it.
But don't worry! You'll be able to Cash App between your own Cash App accounts with ease after reading this post.
---
Can I Cash App myself?
Short Answer: You can absolutely Cash App yourself. With the exception of the limits placed on transactions involving unverified accounts, sending money to an individual using Cash App is the same as sending money to anybody else.

One can also make use of Add Cash to transfer funds from their connected bank account to their Cash App account or use Cash Out to transfer funds from their Cash App account to the associated bank account.
---
Can you Cash App yourself from one account to another?
Yes, you can Cash App yourself from one account to another. Cash App makes it simple to send and receive money across accounts by requiring just the email address, phone number, or $Cashtag associated with the receiving and sending accounts.
It's vital to note that you are restricted to having one Cash App account connected to one bank account before we proceed with the instructions on how to achieve this.
Although you can officially open a second Cash App account with a different email and phone number, you are going to be restricted on the amount of money you can send in a week ($250) and receive in a month ($1000) until the account is verified. In case no associated bank account exists, you won't be able to use the Add Cash or Cash Out features.
Here are the steps for making a Cash App transfer from one account to another, in case you were wondering:
Step 1: Open the Cash App on your smartphone.
Step 2: Enter the amount of money you want to send.
Step 3: To complete the purchase, click on the Pay button.
Step 4: Provide the contact information for your secondary account (such as an email address, phone number, or $Cashtag).
Step 5: (Optional) Explain why the payment was made.
Step 6: To get started with the transfer, press the Pay button again.
Step 7: Enter your PIN or use Touch ID to authorize the purchase.
---
FAQs
1. Can I link multiple bank accounts for single Cash App account?
Unfortunately, you can only connect one bank account to your Cash App account at a time. If you want to switch the Cash App's default bank account to another one, you'll need to tap the Replace button.
2. Can I have another Cash App account linked to the same bank account as the primary one?
Sadly, it is not possible to connect the same bank account to several Cash App accounts. One debit card may be associated with many Cash App accounts, however.
---
Final words
It's simple to transfer funds across your Cash App accounts by following the detailed steps provided in this article. We've also highlighted the possible restrictions of unverified Cash App accounts so you can get used to the idea of using the service.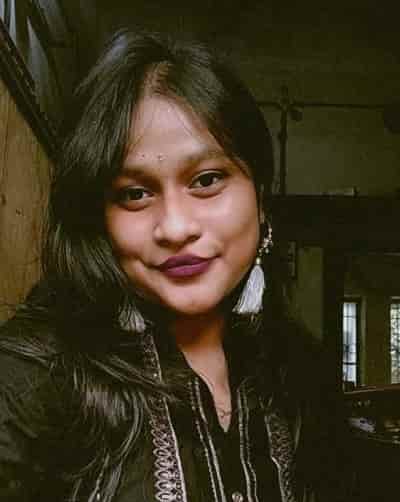 Having earned a Bachelor's degree in Commerce from Ravenshaw University, with a background in Accounting and Finance, Akshita Pattanayak contributes to UniTopTen by writing clear and concise articles based on Finance-Tech. With more than a hundred fin-tech related articles, she hopes to educate people about how banking and payment apps function.