In this post, we will be talking about how to fix the Tea TV movies not playing due to TPlayer.
Most people who use the Tea TV app are having a problem that when they are trying to watch a film with tea TV, it doesn't play the film, it just comes up with a pop-up to install T player.
Before, we start with the solution let's have a glimpse at What is Tea TV for the users who are new to Tea TV App.
In today's world, no one wants to watch movies and TV shows via the standard cable TV. Nowadays, Movies and TV series are available online on different OTT platforms like Netflix, Disney+, Hulu, Prime videos etc.
Well, most people can't afford to pay a monthly subscription to all these OTT services. So they look for free alternatives. And here comes the free apps like Tea TV, Cinema HD, Pluto TV, Tubi TV, Kodi, Stremio, Syncler, etc.
What is Tea TV :
Tea TV is a renowned app to watch movies and TV series for free. It is available to download on Android, Windows, and macOS. You can also install it on your Android TV, Amazon Firestick, Chromecast and other streaming devices.
Tea TV has a clean and simple UI. Most of the new movies and shows are featured on the home screen. With a left swipe on the app in mobile, a slider menu open up that have a number of option to help you choose the desired movie or TV shows.
Not only you can watch movies and TV shows on Tea TV, but you can also stream Live TV on Tea TV.  You can also download movies for watching them later.
The best part of the app is that it doesn't even require you to create an account. You just need to download and install it and start streaming right away.
Moreover, the Tea TV app doesn't even require you to install any further plugins or add-ons like some other free media streaming apps. You can also integrate your Trakt and Real-Debrid account inside the Tea TV app.
You can also cast movies from Tea TV to your Smart TV directly so that you can enjoy the shows on the big screen. Below is the link to our step-by-step guide to cast movies from Tea TV to your Android TV :
How to Cast Tea TV on Smart TV (Sony, Samsung, LG)
Well. Overall, Tea TV is a great app to watch movies and TV series for free. But sometimes people can have issues while playing films on the App.
The most recent problem that people are facing with Tea TV is playing movies with Tplayer.
Below, we have explained the issues in detail and have provided a simple workaround to play movies without installing the TPlayer app.
---
Fix Tea TV TPlayer problem :
As aforementioned, Tea TV is a simple app to stream movies online, it doesn't even require an account and even ads in the app not too much. But, recently the app is promoting Tplayer app by kind of forcing people to install the app to play movies.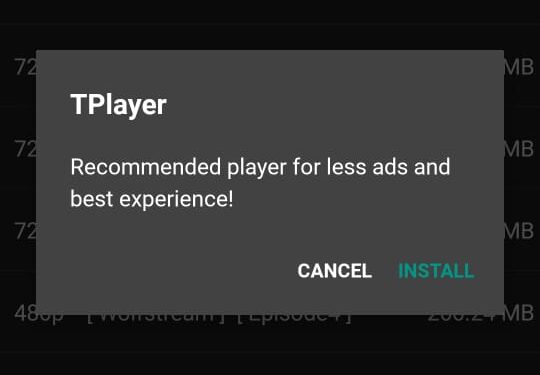 After the recent update, when you click on any movie to watch in Tea TV apk it now says install Tplayer to watch the movie. When you download it to play the movies, you will find how bad is the Tplayer interface. It doesn't have the option to download subtitle and is filled with ads.
So, below is a method to avoid Tplayer of Tea TV Apk and stream movies in any other player using Tea TV Links.
Note: Yow will have to install the MX player on your device before beginning with the steps mentioned below.
Step 1: Click on the "Watch Now" button inside Tea TV app for any show or movies you want to watch.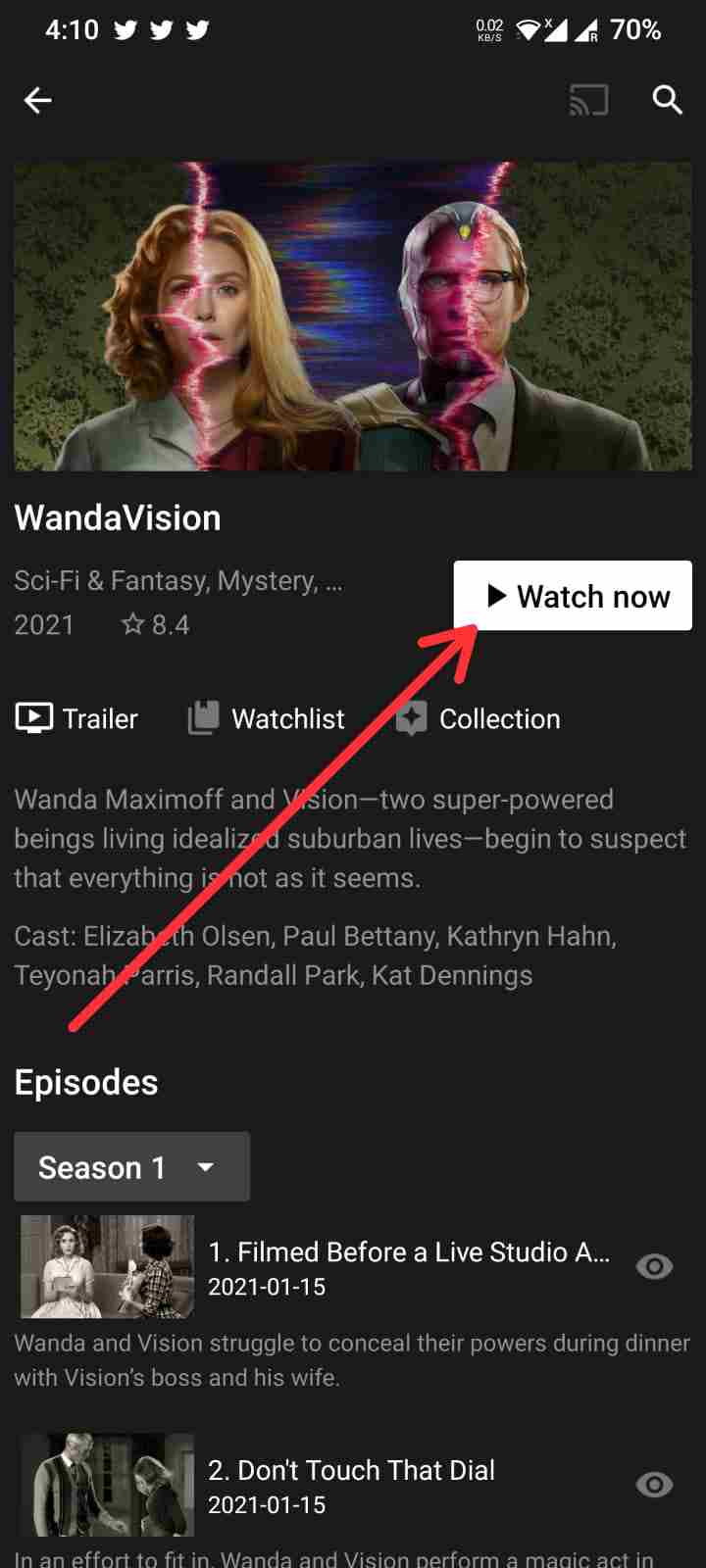 Step 2: After clicking on the Watch button, the Tea TV app will fetch a different torrent link for you. Now click on any link according to you, and it will pop up a few options, You have to, click on "Copy to clipboard".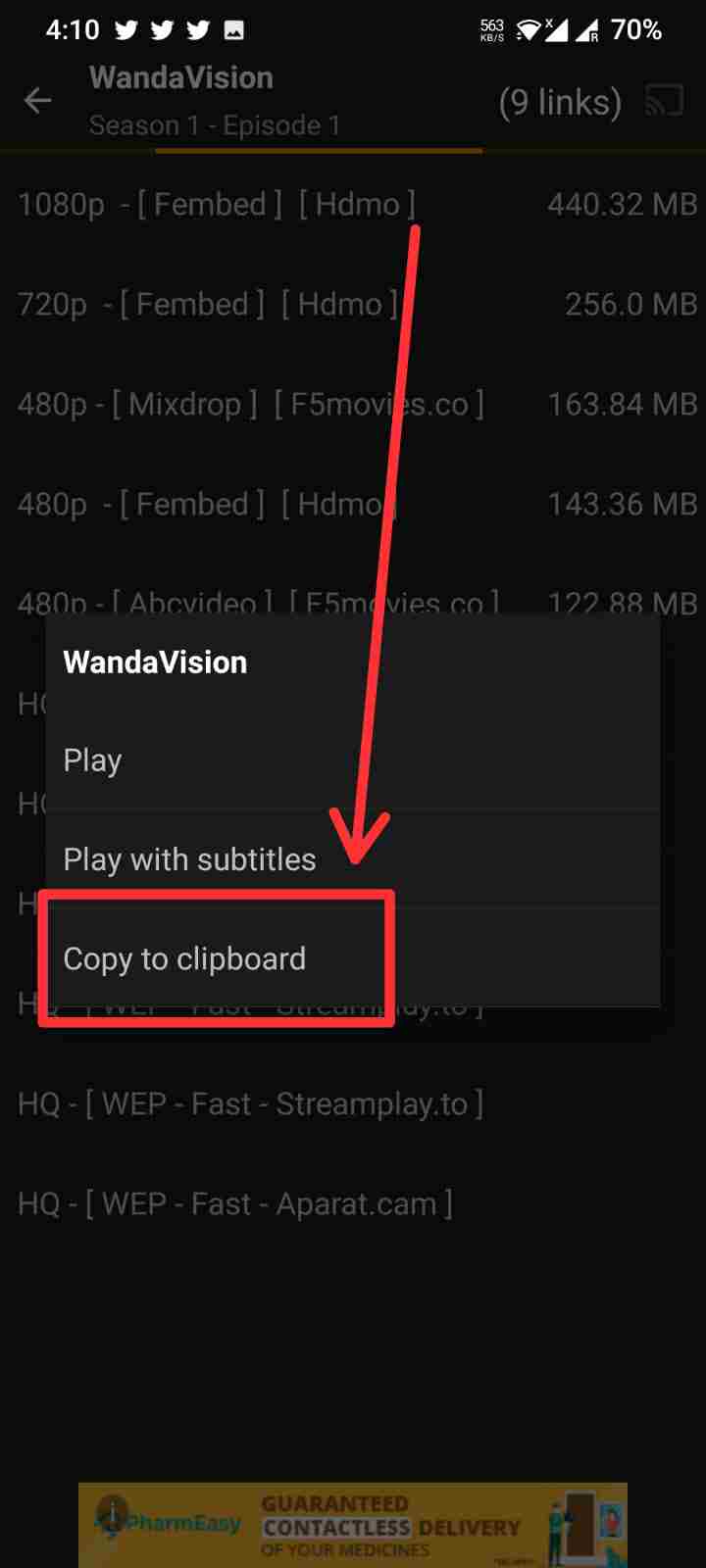 Step 3: Now, Open the MX Player app and click on the three-line menu in the top left corner of the screen.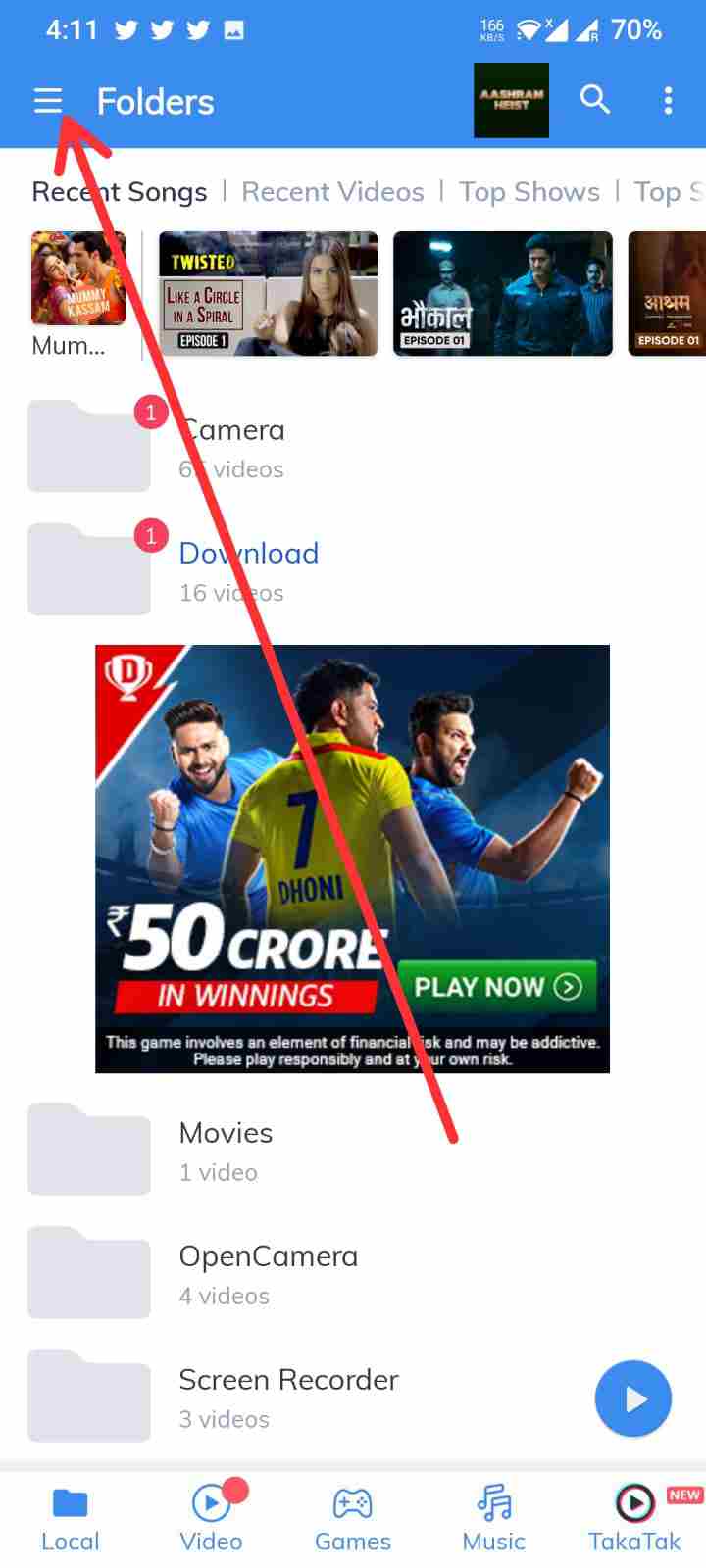 Step 4: Now, click "Network Stream".
Step 5: Now, paste the link you copied from the Tea TV app and click ok.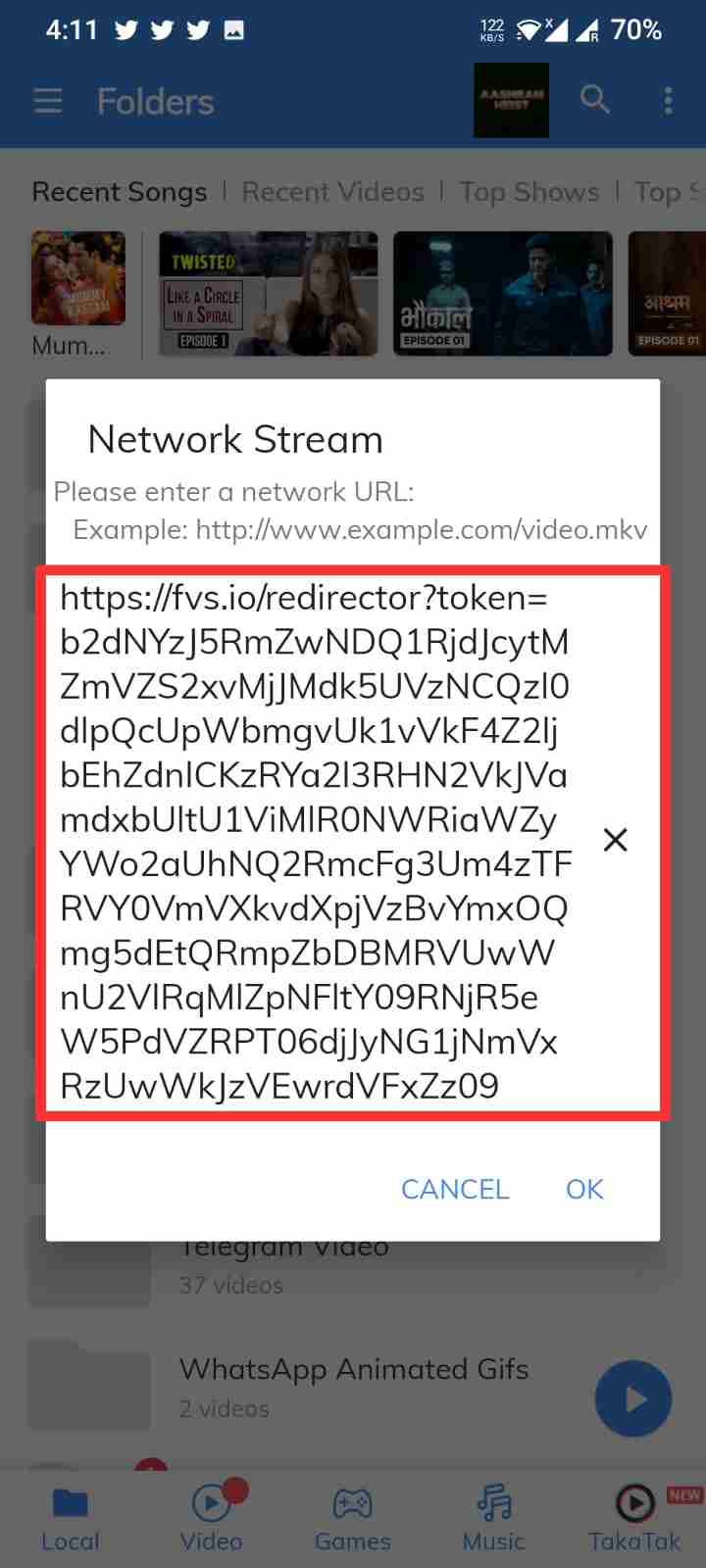 6: Now, if the link you selected is working, your movie will start streaming.
Similarly, you also use any other Player to stream movies outside the Tea TV app without using its TPlayer.
So, that's all folks. Hope you were able to play the movies from Tea TV to MX player and avoid the default TPlayer.
---
See other Tea TV guides:
---
Download the latest Tea Tv Apps:
---
Is Tea TV Safe ?
Tea TV app is neither available on Google Play Store nor on the Amazon App store. So, the question arises is Tea TV safe?
– Yes, it's safe to download and install Tea TV APK on your device. We have tested it on various antivirus software and no virus was found in it.
Well, Tea TV fetch movies link from the different torrent website, So sometimes they might not be safe and may contain malware.
However, you should always use a VPN to protect your identity and security while using such questionable apps.
---
Conclusion :
After the recent update, Tea TV forces you to download its own Tplayer app to stream movies and TV Shows. However, after fetching the link of the film you want to watch in the Tea TV app, you can just copy it and paste it into any other Player that supports streaming videos online to avoid playing movies in TPlayer.
In case you face any other issues with the Tea TV app, then feel free to comment down below. We would love to help you.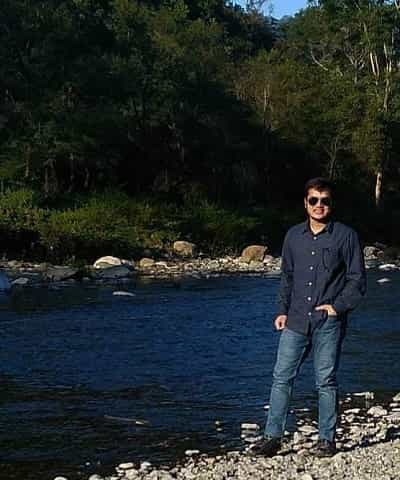 Ankit Kumar is an Engineer by profession and a blogger by passion. Over the last several years, he has written tons of articles, solving queries on Quora. He also has years of experience in investing in Cryptocurrencies, Funds, and Stocks.