Why Cash App card won't verify for Apple Pay? How to verify Cash App card for Apple Pay? How long does it take to transfer money from Apple Pay to Cash App? Get your answers here.
Cash App is another payment application which is like Google Pay but has more options. It even helps you get a card which you can use for payments and also withdraw money. Just how you do with your bank-given debit card. Cash App also helps you track, invest and buy Bitcoins.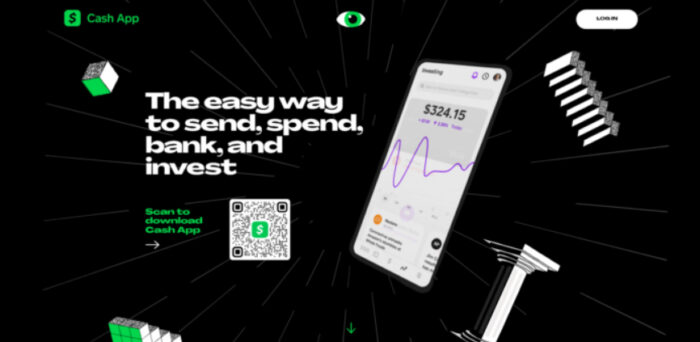 Apple Pay is also a contactless payment method for Apple users. With any Apple device you can pay at your local stores. You can also apply for an Apple card which is like a credit card but without any effect to your credit score.
---
Steps to Add a card to Apple Pay
Before we get into the issue with the adding of Cash App card, let us know the way to add a card.
Open your Wallet application and select the + icon.
Select a debit card or credit card.
You will see options to add a new card or a previously added card in your account.
Then choose a bank account from your list (or in this case, Cash App) and fill out the required information. After that, wait until Apple verifies your card.
Once the verification process is done. You can use Apple Pay to pay your local merchants.
---
Why Cash App card won't verify for Apple Pay?
Short Answer: Cash App card won't verify because this must be an issue with the server. Wait for a few moments and try adding the card again. Because Cash App is compatible with Apple Pay.
Sometimes the servers do not respond as they should. This is because of the high traffic (users accessing the application) or simply due to a simple update for the servers by the company itself. Either way, during this period you will not be able to get them to work. You can also check out our previous article, if you have issue adding cards to your Apple Pay.
Check out this link, for Apple Pay's status and click here for Cash App's server status.
---
How to verify Cash App card for Apple Pay?
To verify Cash App card to Apple Pay add your Cash App card to Apple Pay directly and wait for verification. Or add the card directly from Cash App to Apple Pay. This should help you do it faster.
First way is to add the Cash App card from your Apple Wallet and enter the required information for them to verify your card. Or you can just take a picture of the card to add it to Apple Pay. Then go to Cash App and verify that have you added
Second way is to go to Cash App, select your card and add to Apple Pay from there. Most people got their issue solved like this. But in order to do this, you have to first remove it from your Apple Wallet.
Here are some fixes to solve any issues with adding your cards.
Step 1 – Update Software
As you probably know, older versions of any application lack the features the new ones possess. You need to turn on Automatic updates. This way you will not miss any necessary updates that might improve your experience.
Update both the application and the iOS on your device to get peak performance.
---
Step 2 – Log out of Apple Pay and login again
A lot of users have reported that this simple step has solved their issue with verification and adding of the card.
Open your Apple Pay and click on your profile.
Log out of your Apple Pay account and close the application.
Wait for a few moments and then login again.
---
Step 3 – Setup Apple Pay again
This method is said to solve a lot of people's problems with adding a card.
Log out of Apple Pay or Clear the data or Offload the app from your device.
This will delete all your existing data and it will be like opening a new app the next time.
Download the app again and login again.
Now try adding the card, your problem should be no more.
---
Step 4 – Check Apple address
The Apple ID billing address and the address on your Cash App card should be the same for Apple Pay to verify your card. This is for your own security, you cannot add cards with other addresses.
Visit Setting and select your Apple ID.
Select Payment and Shipping, find the address and change it to the one on the card.
Use the same address for all the card, in this way you will not have any issue with adding cards.
---
Step 5 – Set location and time
Turn location services on for your device. This will update your location wherever you roam. Also, there are Date and time settings on your device, set it to automatic. Your time will be updated based on your time zone. You can set it manually but setting it to automatic will reduce the hassle, if you keep travelling around from place to place.
---
Step 6 – Check your internet speed
If you are on Wi-Fi and since you are using an Apple device, you will get a notification that the internet is not available on that particular network. In this case, contact your Internet Service Provider (ISP).
Or if you are using cellular data, make sure that it is turned ON. Or contact your provider for a better data plan. Restart your device or check if your location has the required speed.
You can check the speed of your network here.
---
Step 7 – Check number of cards added
Every Apple Pay account has a limit of cards to be added to an account. Check the number of cards you have added before adding another one.
Different kind of Apple devices have different kind of limits. 8-16 cards are the maximum number of cards that can be added to Apple Pay.
---
Step 8 – Contact Cash App support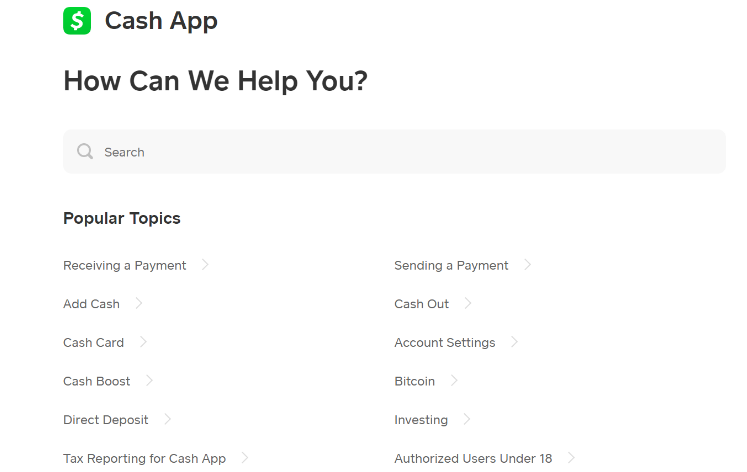 The above snapshot is an image of the Cash App Support page. As you can see, there are a lot of topics covered to help you find a solution. Select the topic or search for your own question. You can get an answer from the community or some professional from Cash App will answer your question.
---
Step 9 – Contact Apple Support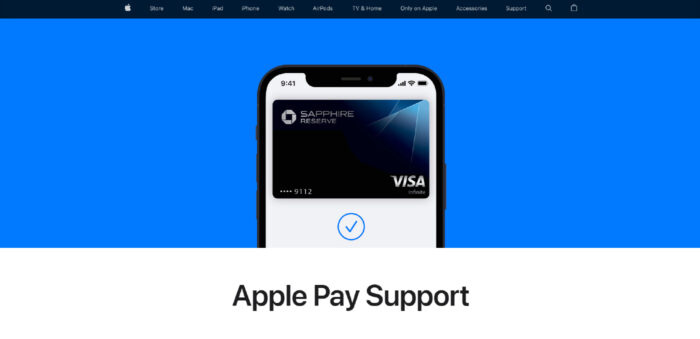 Since you have an issue with Apple Pay getting to verify your Cash App card, you can contact Apple support to get personalized help with that issue. Apple Pay support has communities which answer your question or you can find Apple professionals to support you with the process.
---
How long does it take to transfer money from Apple Pay to Cash App?
Short Answer: Actually you cannot transfer money from Apple Pay to Cash App. But the other way around (Cash App to Apple Pay) is possible. And this would take 30 minutes.
You cannot transfer money from Apple Pay to Cash App. The only way to do it is an indirect method. This involves transferring money from Apple Pay to your bank account and then from bank account to Cash App. Once you follow the instructions and do everything accordingly, it will display that the transfer is completed.
But transferring from Cash App to Apple Pay is not that complicated. You just need to make that all your details are correct and the transfer will be done in about 30 minutes.
People try to transfer money from one payment app to the other. But it is not necessary. All of the applications are being accepted everywhere. Also, Apple Pay and Cash App are very popular and are accepted almost all over The US of A.
If you really think that a location does not accept contact less payments, it is wise to take your debit or credit card or even better take some cash with you. And this is better than transferring money between payment applications.
---
FAQs
Q1. Can you use Apple Pay card to withdraw money?
You can only use it at contactless or cardless ATMs.
These ATMs are said to use Near Field Communication (NFC) technology which Apple uses to endorse it's Apple card. The card and the ATM have a receiver and transmitter which send signals to complete the transaction without any insertion.
Q2. Is Cash App card free for everyone or do I have to pay some charges?
Cash App Card is absolutely free to apply. 
You can visit this website, to get to know how to order the Cash card and then activate it for you to use it daily.
---
Final Words
Firstly, we have seen the way to add a card to Apple Pay. This article also gives you the reasons for Apple Pay not able to verify Cash App card. Furthermore, it gives you ways and fixes to ensure that your card gets verified as soon as and as smoothly as possible. I hope this article has helped you find a solution.
That is all folks!
---
Further Reading:
Fix: Apple Pay payment not completed (2022)
Can you use Apple Pay without verifying card
Fix: Can't add credit/debit card to Apple Pay
Can I get Cashback with Apple Pay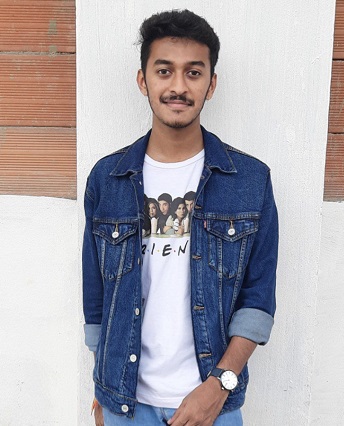 Sri Sahith is passionate and writes his articles by ensuring attention to detail. During his graduation study, he has taken elective subjects like Business Economics and Financial Analysis. These gave him the interest, knowledge and passion to write articles related to Finance-Tech. Also, he loves to read books and talk about them as long as possible.