You open your Apple Pay and it has you wondering "Can I get cashback with Apply Pay?"
In the day and age of limitless alternative for contactless payment, why should users use Apple Pay. Does it reward users to use the app? Are cashbacks even an actual thing through this payment method? If these queries are what's on your mind then you're in the right place. Let's dig deeper and get to more about Apple Pay and its cashback scheme.
---
Can I get cashback with Apple Pay?
In a short and definitive "Yes", user can actually get cashbacks by making payments using Apple Pay. However, this is subject to stores having the option to pay through this mode. While most stores in the US is most likely to accept Apple Pay, some may still not this mode of payment available.
Users also need to remember that to avail this offer either their debit card or credit needs to be linked to their Apple Pay, to avail this benefit. Users will also be pleased to know that certain store actually incentivizes the use of Apple Pay. In this stores users can get additional cashback on their payments made with Apple Pay.
Cashback are actually a thing and users can get a certain percentage amount of the transaction amount, credited into their account for using Apple Pay's mode of payment. Users can later use the amount received as cashback in their account for any other payments or purchase anywhere as they please.
---
How Apple Pay cashback works?
To have Apple Cashback work, users need to link at least a debit card or credit card to avail the benefit. The linked debit or credit card will be the account to which the cashbacks will be deposited into.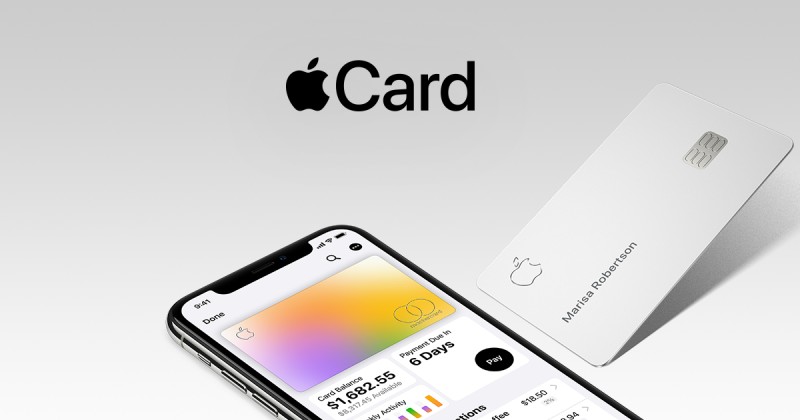 Apple Pay cashback works in two ways. Users can either opt to go contactless and choose to pay straight from Apple Pay or use an Apple Pay Card to avail the cashback. To know more on how Apple Cashback works read on:
1. Contactless Apple Pay.
If users wish to make contactless payments, then they should first make sure that a card either credit or debit is linked to their Apple Pay account. Any transaction made via the contactless Apple Pay will be made from the card linked to the account.
Users will see all transaction and statements made from Apple Pay reflected on the card users opt to make the payment from. The cashback that users receive will also be reflected back into the account the has been linked to Apple Pay. It is important to know not that not all transactions are eligible for cashbacks. Only stores, vendors and partners who accept Apple Pay will be eligible for the cashback.
2. Apple Pay Card.
Payments via Apple Pay Card can also be done in places where contactless payment is not available. Users can use their Apple Pay Card in this case to avail cashbacks on their relevant transactions. If users already have their Apple Pay Card linked to their Apple Pay, then they can use their Apple Pay Card like any other credit or debit card and still receive cashbacks.
The cashback that users receive on their relevant payments with their Apple Pay Card will be reflected on their Apple Pay account. The cashback that you will receive on you Apple Pay can be later utilized in any way the user wishes to.
---
Where can I get cashback with Apple Pay?
Users can get cashback at any retail shop that offers cashback on the use of Apple Pay. Business like T-Mobile, Exxon, Nike, Panera Bread, Mobil, Uber Eats, Walgreens etc. pay users cashback for using their services.
Users can also get up to 3% cashback for using Apple Pay while purchasing apple products and services from the Apple Store.
Another way that users can also get extra cashback is by getting the Wells Fargo Cash Wise Visa Card. Here with this card the company provides up to 1.8% cashback on the users net purchase on their wallet, for a period of up to 12 months. This is a good way to earn up an above the standard 1.5% cashback that other banks provide.
Users also get 2% daily cash backs for using their apple mobile or watch to make payments using their Apple Card.
---
How much cashback can I get with Apple Pay?
With either your debit/credit or Apple Pay Card linked to your Apple Pay, users can expect cashbacks from many everyday services and many retailers across the US. User's can expect anything between 1% to 6% cashback on their transaction value.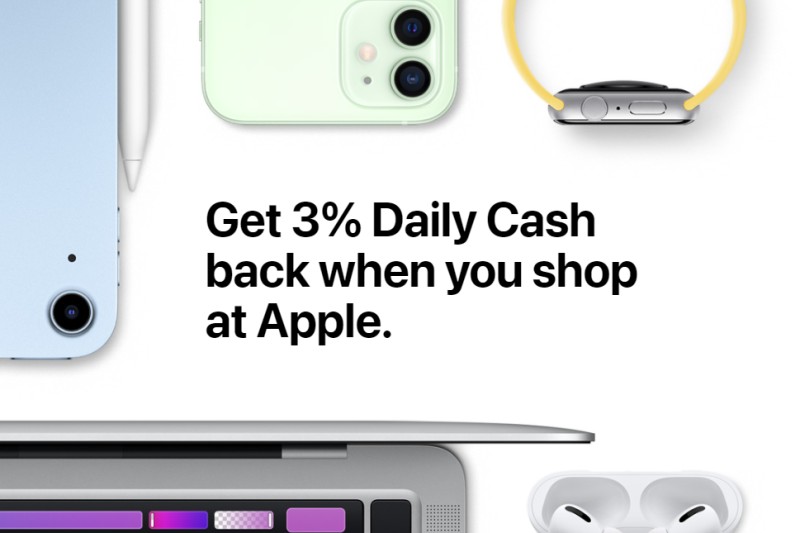 Users can also get cashback into their Apple Pay account by using an Apple Pay Card. The card works just like any credit or debit card and can be used in place of your usual card to avail cashbacks as well.
The cashback rate is however not fixed and depends on the rate set by the particular retailer or service provider. Some stores and services encourage users to use Apple Pay and thus provide a higher rate of cashback.
---
How to get cashback with Apple Pay?
To avail cashbacks for your transactions and save money, users need to make sure that they follow all the necessary steps, to avail cashback. To get cashbacks on your transaction you need to follow the given steps:
Have an Apple Pay account.
Link a credit or debit card to it to make payments wirelessly via Apple Pay OR
Have an Apple Card linked to your Apple Pay to swipe cards.
Go to a store or a vendor that accepts Apple Pay.
If you use contactless Apple Pay to make purchase the cashback should get sent into the bank account linked to your Apple Pay.
If you pay using an Apple Pay card, the cashback will get sent into you Apple Pay account.
Users can get cashbacks with Apple Pay by making payments at stores that that accept the form of payment. Some stores also offer additional cashback to users for using Apple Pay.
---
Can you get cashback with Apple Pay at stores?
Apple Pay can be both used as a contactless mode of payment or as a card through Apple Pay Card. Users can get cashbacks at partner stores and vendors that accept any form of Apple Pay.
To get cashbacks however while using Apple pay at Stores users need to take into consideration some few guidelines:
Users need to make sure that their credit or debit card is linked to their Apple Pay.
The store should accept Apple Pay as a mode of payment.
It should be understood whether the store offers cashback or not.
If the following three criteria are understood and complied with at the store, then users should be eligible for cashbacks at stores.
---
What stores do cashback with Apple Pay?
Apple Pay is accepted by stores across the US and users can simply choose to walk-in or purchase goods online and avail cashback on their purchase. While most stores now accept Apple Pay, many stores actually encourage and incentive costumers to use Apple Pay. These stores do so by providing extra cashbacks when users use Apple Cards linked with Apple Pay.
The Cashbacks range up to 3% extra for users who use Apple Pay Cards linked to Apple Pay at the following stores:
Apple
Walgreens
T-Mobil
Ace Hardware
Nike
Exxon
Uber Eats
Panera Bread
Mobil
Duane Reade
Users should also note that apart from the Apple Pay Card, Wells Fargo Cash Wise Visa Card also provides cashback incentives when linked to Apple Pay. The rate of cashback earned is about 1.8% via digital wallet purchases compared to the usual 1.5% that users get for other purchases.
---
FAQs
Q1. Which payment network does Apple Card use?
Ans: Apple Card uses Mastercard's global network payment to process its transactions.
Q2. Who issues the Apple Pay Card?
Ans: The Apple Pay card is issued by Goldman Sachs and is the first consumer oriented Credit Card that Goldman Sachs has issued.
Q3. Does Walgreens do cashback with Apple Pay?
Ans: Yes, Walgreens both accepts as well as provides cashback for costumers paying with Apple Pay.
Q4. Does CVS do cashback with Apple Pay?
Ans: CVS as of the date of this article does not provide cashbacks to costumers using Apple Pay. CVS does accept Apple Pay as a mode of contactless payment, but their online payment portal and app do not support Apple Pay.
Q5. How much daily cash can we avail from Apple Pay?
Ans: When users purchase something using their Apple Pay card they are entitled to Unlimited Daily Cash. Unlike vouchers these are real cash that can be used anytime and have not expiry date attached to them.
---
Final Words
Apple Pay and Apple Card is a great way to save more on the transactions that you make via your card or contactless method, everyday. With more and more stores opting or giving option to make contactless or cashless payments it is great to have a card that gives you back when you spend. We hope that this article has helped you clear all your doubts concerning Apple Pay. But, most importantly on how to earn cashbacks!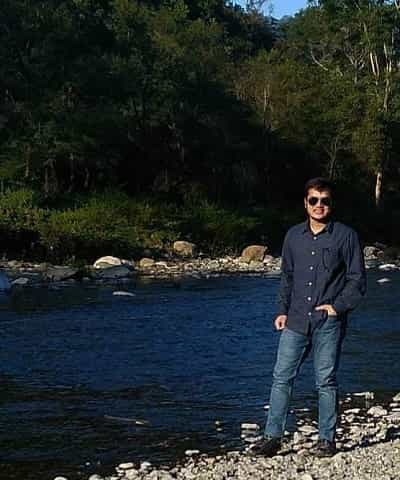 Ankit Kumar is an Engineer by profession and a blogger by passion. Over the last several years, he has written tons of articles, solving queries on Quora. He also has years of experience in investing in Cryptocurrencies, Funds, and Stocks.