Can you add a credit card to Apple Pay? Can you add a debit card to Apple Pay? Why can't I add Chase credit/debit card to Apple Pay? How to fix can't add credit/debit card to Apple Pay? Read on to get your answers.
Apple Pay is an online payment method for… you guessed it, Apple users. So, you can use whatever Apple device you have like an iPhone, iPad, Apple watch or your Mac to pay vendors or merchants.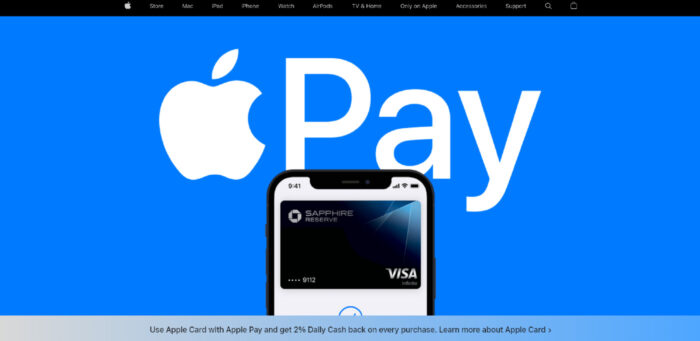 Keeping Apple's privacy policies and security protocols in your mind, you can rely on it's service and it delivers on the performance aspects too. Also, Apple Pay helps add your debit or credit cards to your Apple Pay account and use them without the need of carrying them around with you. Or you can transfer money from Apple Pay to other payment apps such as Cash App.
---
Can you add a credit card to Apple Pay?
Short Answer: Yes, you can add your credit card to Apple Pay to cater to your purchasing needs. There is no rule saying that you cannot link a credit card.
Credit cards are generally used for paying for items you are not able to pay from your own savings. But you will pay through some easy monthly installments (EMIs). And this is the most popular kind of card people use right now.
Apple does not have a list of what credit cards it accepts and what it does not. So, you have to try and add it to see if it works. Or contact your own bank to see if it is feasible.
Your credit card can can be used to pay for highly priced items you will pay for with interests later. Add your new credit cards to your Apple Pay passbook. Or use a previously linked card to your Apple Pay passbook.
On a very important note, Apple provides users with Apple Card which is a credit card. You can apply for it here. You can use this card for your payments or add it to your Apple Pay account too. Because it is also a credit card.
---
Can you add a debit card to Apple Pay?
Short Answer: Yes, you can also add a debit card to your Apple Pay for paying your local merchants. Debit cards are the most commonly used cards. 
Debit cards are used more than most cards for small payments at a local grocery store or for buying little things or having food at a restaurant.
Similar to credit card information, Apple does not provide any information on what kind of banks it accepts. So as previously said, try adding or ask your bank for more information.
---
Why can't I add Chase credit/debit card to Apple Pay?
Short Answer: If you are unable to add credit/debit cards try waiting for sometime because this is probably a network issue or an issue with the server.
Try logging out of your account and logging in again, this will most probably fix your issue.
Chase supports Apple pay and you can add up to 8 cards, so check your network before adding your card again.
Check if the servers of both your bank's online transactions and Apple Pay are up and running.
Number of cards you can add to Apple Pay are 22, so see that you have less than that.
Also the number of Chase cards you can add to Apple Pay are 8. So, remove any unnecessary cards and add your newer one to your passbook.
---
Fix: Can't add credit/debit card to Apple Pay?
Note – First, let us know the steps to add a card to your Apple Pay
Go to the wallet app and tap on the + icon. Select debit card or credit card depending on your necessity. You can add a new card or you have the option to add a previously saved card to Apple Pay.
Choose your bank account and provide the required information for them to verify your card.
Once the verification is done. You can use it anywhere.
The following ways can help you get you to add your cards debit or credit to Apple Pay.
Step 1 – Check compatibility with your bank
Apple does not provide you with a list of banks which it will allow and which ones it does not. So, you have to either try it for yourself and it lets you add or decline. Or you can contact your bank and ask them if Apple Pay works with their cards.
---
Step 2 – Check device compatibility
Apple Pay is compatible with all Apple devices including Mac.
All the iPhones with Touch and Face ID are compatible, excluding the iPhone 5s.
iPad models should have bod the IDs too.
Any Apple Watch after Series 1 will work.
Macs with Touch ID and models after 2012 will work. You just need to open Safari to access Apple Pay.
---
Step 3 – Update OS
Older versions of software do not get all the features. You need to stay in the loop and update your software whenever there is one. The Operating system is updated every once in a while, so just make sure to turn Automatic Updates on.
---
Step 4 – Check Apple Pay's Server status
Every server has a lot of traffic (users who access the website). Apple has users all across the globe, you can expect the reach it has. So sometimes the servers go down because they cannot handle that much traffic or if they are up for maintenance.
Visit this website to check whether Apple Pay is running smoothly.
---
Step 5 – Log out and login to Apple Pay
If you have checked out all the above methods, it is time to return to some basic methods. Try logging out of Apple Pay and then log in again. This might solve the issue by removing some bugs.
---
Step 6 – Restart your device
Turn off and turning on your device will clear off some RAM (Random Access Memory) and will make the device a tad bit faster.
Hold the power button on your device.
For iPhone and iPad slide the power icon to turn it off.
Then wait for a few seconds and turn it on again.
---
Step 7 – Setup Apple Pay again
Some users have reported that logging out of Apple Pay and setting it up again has solved the issue with cards.
Log out of Apple Pay and restart the phone just to be on the safe side and clear some bugs.
Once it is turned back on, open Apple Pay and login again.
Try adding the card, you should not have any problems.
---
Step 8 – Check Apple address
The billing address in your Apple ID and the address on the card you are trying to add should be same. For security reasons, you will not be able to add cards of different addresses.
Go to Settings  and select Apple ID.
Then select Payment and Shipping and finally address.
Change it to the one matching with the card or add an appropriate address.
---
Step 9 – Set Location and time
Location and time should be set according to your current location.
Go to the Date and time settings on your device and set it to automatic.
So wherever you go, the location and time gets updated according to the local time zone. And make sure to turn the Location Services on in your settings too.
---
Step 10 – Check your internet connectivity
Check the network speed of your device, by visiting this link.
If you are connected to the Wi-Fi network and the network is iffy, you will get a notification that you are not connected to the internet. Or that your Wi-Fi does not have internet access. Contact your Internet Service Provider (ISP) to improve your network speed.
Or if you are on cellular data, make sure it is ON. Contact your mobile network provider for checking that it does not have any issues. Turn on and turn off airplane mode or restart your device and then check your network speed.
---
Step 11 – Contact Apple Support
If none of the options work for your device, you might want to contact Apple Customer Support for help with your issue. They will give you a personalized solutions to your problem.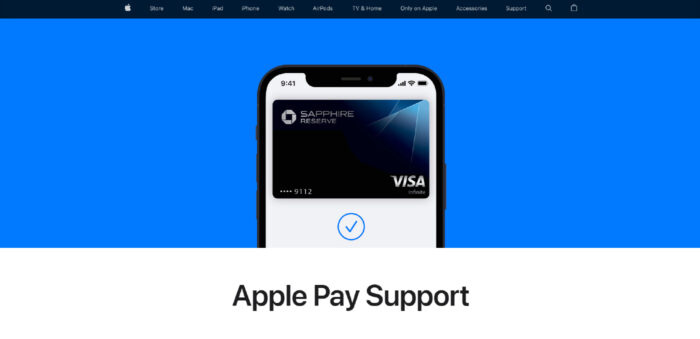 Visit this website to contact someone from Apple.
---
FAQs
Q1. Is Apple Pay available in all the countries?
No, it is not possible to establish Apple Pay in all the countries. But Apple Pay is available in most of the countries. 
Apple Pay tries to add as many countries as possible to its already big list. If your country hasn't still been added to it. Contact the Apple support or email them that your country should be included too. If enough people demand it, it will be added to the list.
---
Final Words
Apple Pay lets you add both credit and debit cards, including Chase. If you have any problems with adding the cards, try the methods in the list and you should solve your issue. Hope this article has given the answer you were looking for.
That is all folks!
Don't have a good day, have a great day!
---
Further Reading:
Fix: Apple Pay payment not completed (2022)
Can you use Apple Pay without verifying card
Fix: Cash App card won't verify for Apple Pay
Can I get Cashback with Apple Pay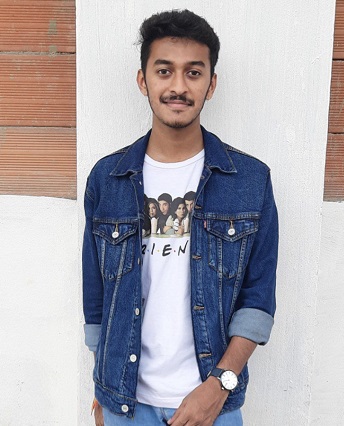 Sri Sahith is passionate and writes his articles by ensuring attention to detail. During his graduation study, he has taken elective subjects like Business Economics and Financial Analysis. These gave him the interest, knowledge and passion to write articles related to Finance-Tech. Also, he loves to read books and talk about them as long as possible.