It may take a lot of technical effort and skill for an app to create a digital connection to a single financial institution so that customers can link their accounts.
Think about doing it a thousand times. As a result, many businesses cannot implement such a system.
With Plaid, you may authorize third-party applications and services to access your financial data in order to better serve you.
Financial tasks, such as budgeting and saving, may be simplified with the aid of these handy applications.
In this article, we are going to go through some of the frequently asked questions pertaining to Venmo and Plaid.
---
What Bank is Venmo on Plaid?
Despite Venmo's partnership with The Bancorp Bank, Venmo does not supply the online bank account details necessary for Plaid to verify your identity as the bank account holder. This is because Venmo is a financial application and not a bank. 

You may acquire the Venmo debit card and direct deposit option thanks to a collaboration between Venmo and The Bancorp Bank.
You will be unable to use Plaid to make purchases since Venmo does not offer the online bank account credentials that are necessary for Plaid to validate you as the bank account owner.
If you want to use Venmo, you'll need to utilize Plaid to authenticate your other bank account by inputting the login credentials as Venmo does not provide any.
That is what Venmo uses to check your bank details and balance to determine whether there are funds available for a transaction.
Plaid is a platform that facilitates the integration of banking and financial applications via the utilization of a user's existing online banking credentials.
If Venmo permits it, you may use your account number and routing information to connect your Venmo account to another provider.
To access your account number and routing number, go to the "Me" page and then choose the "Direct Deposit" option. This will provide you with the necessary information.
You may also connect a debit or prepaid card directly to several financial applications without using Plaid.
As a result, you may also try using your Venmo debit card with these services to see if it helps.
---
How to find Venmo on Plaid
Short Answer: Venmo cannot be found on Plaid as it is an alternative payment system (online wallet) rather than a traditional financial institution. While Venmo's banking partner, "The Bancorp Bank," does facilitate direct deposits and debit cards, users aren't given access to credentials for their virtual bank account.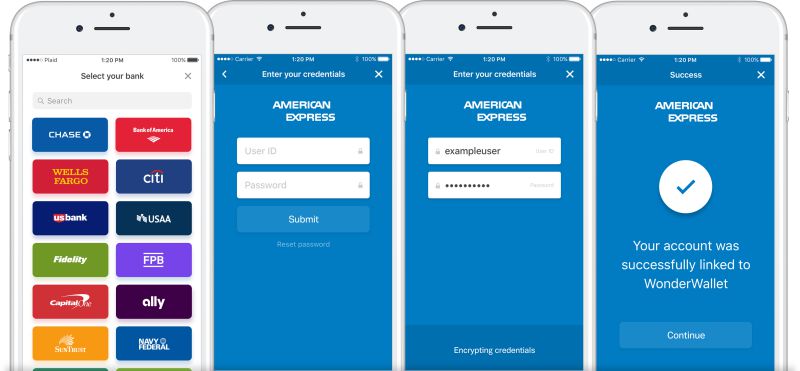 You may check whether you can manually link your Venmo account to another provider by entering your Venmo account number and routing information into the other service's sign-up form.
Alternatively, if the provider supports linking a card, you may connect the Venmo debit card and use it to withdraw funds from your Venmo balance.
If you're unsure whether or not the app you're interested in using supports Venmo integration, you may contact the app's support staff directly.
The integration of prepaid or fintech accounts like Venmo is not supported by many services.
---
SEE ALSO:
---
FAQs
1. Can I use Plaid to connect my Venmo account to another service?
No, there are not any online banking credentials connected to the Venmo account, despite the fact that you will be using The Bancorp Bank for direct deposits.
This is because Venmo does not provide online banking. No matter how many direct deposits you make to your Venmo account, it is still not a real bank account that can be connected via Plaid to anything else.
When attempting to link two different financial applications, Plaid fails to deliver.
That being the case, if you're trying to integrate Venmo with, perhaps, a cash advance app, you're really joining two financial applications, which may not be compatible.
2. Is it safe to use Plaid in Venmo?
Yes, it is quite safe to use Plaid. To ensure the safety of the connection between your bank account and third-party organizations, Plaid makes use of some of the most cutting-edge security and encryption technologies currently on the market.
In addition, Venmo utilizes Plaid to validate the information associated with your bank account and to do frequent checks on your bank account balance to determine whether or not you have sufficient cash to cover certain transactions.
3. Is it possible for me to use Venmo without Plaid?
Indeed, it is possible to access Venmo without Plaid if you connect your bank account and utilize the manual verification method.
To do this, you will need to input the routing number and account information for your bank, and Venmo will then utilize two micro-transfers, which are equivalent to two withdrawals and equal deposits, to authenticate your ownership of the account.
In order for the micro-transfer to be processed, you need to have a minimum of two dollars in your bank account, and the validation process may take anywhere from one to three working days.
You also have the option, inside Venmo, to connect your bank account by adding the debit card associated with your bank account.
You may use a debit card provided by your bank with Venmo.
---
Final Words
Since Plaid is not a traditional bank account, you will not be able to link it to Venmo or any other service that handles financial transactions.
However, if the service in question gives you the option to directly link your bank account, you may connect your Venmo account by entering its number and the routing information associated with it.
Alternatively, if it is at all feasible, try connecting a Venmo debit card. In the event that you are unable to locate the option to join manually, you will be required to choose another bank.
This alternative bank might be an online-only bank such as Chime or Varo, or it may be any other type of conventional bank.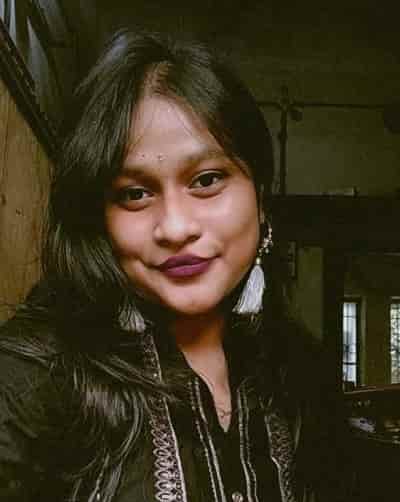 Having earned a Bachelor's degree in Commerce from Ravenshaw University, with a background in Accounting and Finance, Akshita Pattanayak contributes to UniTopTen by writing clear and concise articles based on Finance-Tech. With more than a hundred fin-tech related articles, she hopes to educate people about how banking and payment apps function.