Are you trying to use Klarna as payment method on Zara?
Are you wondering if Zara accepts Klarna?
Well, let us start with the direct answer.
Zara does not take Klarna as a payment method. The only BNPL service supported by Zara is Zip (Quadpay). Check out the article for a quick guide on how to use Zip to pay on Zara.
---
Does Zara accept Klarna
No, Zara does not accept Klarna as a payment method. You will have to use a different BNPL service to help you finance your purchases at Zara.
According to the official payments method page, Zara only accepts Visa, Mastercard, American Express, Paypal, Apple Pay, Discover, Diners Club and JCV as direct payments methods.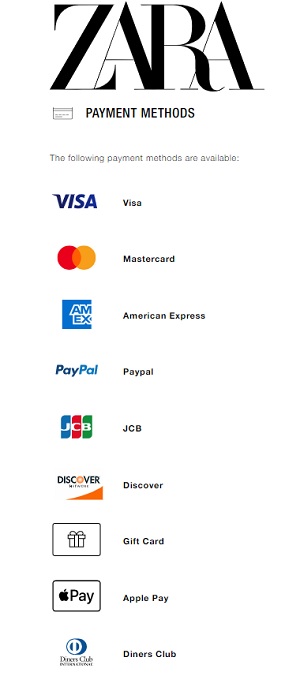 And as you may already know, almost all of the payment methods mentioned above are direct payments. Klarna is a popular BNPL platform sporting a number of services helping users with a cash flow when they need it the most.
The users need to pay back the amount as installments. Klarna lets users payback in 4 easy installments.
Well, most of the offline and online stores have partnered with Klarna to provide financing options to the users. But, still, not all companies provide payment methods like these. And Zara is surely one of them.
While answering to a user, the official Twitter handle of Klarna clearly stated that they were interested in partnering with Zara.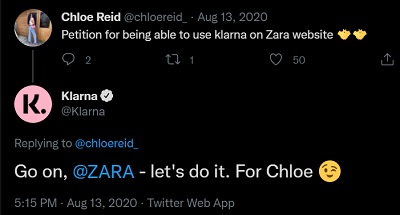 This conversion dates back to August 2020, but it's February 2022 now, and it is evident that Zara still doesn't provide Klarna payments and financing.
But, if you are one of the users who cannot pay directly to a famous clothing brand – Zara, considering you need hundreds of dollars to buy good-looking stuff, you must check out the alternatives.
And here, to help you out, we will be including an alternative or workaround for financing your purchase. There are various BNPL platforms out there, but most of the apps do not support payments at Zara. The only BNPL platform that Zara accepts is Zip, which was previously known as Quadpay.
---
Does Zara accept Zip (Quadpay)
Yes, Zara accepts Zip (or Quadpay). You can either choose to use Zip at an online store or in-store. You just need to enter details and the amount you need to borrow, and you will be good to go.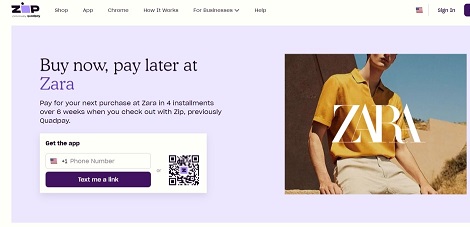 ---
How to shop Zara with Zip (Quadpay)
You cannot shop at Zara with Klarna, but Zip (previously known as Quadpay) can be used as a payments method at Klarna.
If you are new to Zip, or need a quick revision, you can check the guidepost provided below. We have discussed how you can shop at Klarna using Zip. Start with the first step now.
Step 1 – Download Zip mobile app
First things first, you will be required to download the latest version of Zip mobile app on your mobile device. You cannot proceed to buy products from Zara using the PC version or website, so it is necessary to use the mobile version of Zip.
You can continue on any mobile device. It can be an Android or iOS device. The procedure we mentioned below will be the same for all the platforms.
---
Step 2 – Search for Zara
On opening the Zip app, you will find yourself on the homepage. There find the 'Shop' option. And search 'Zara' using the search bar at the very top.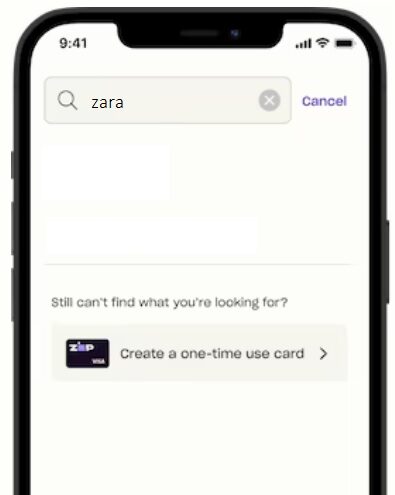 ---
Step 3 – Add products to your cart
On selecting the Zara store from the Zip app, you will be redirected to the Zara online store.
There, as you can already speculate, you can select the products that you wish to buy using the Zip BNPL service.
---
Step 4 – Select 'Pay with Zip'
After selecting the products you wish to buy, you will get the details like the available balance or the amount that can be borrowed with Zip.
Before proceeding, you must know that Zip only allows users to borrow a limited amount. And the amount is determined by the automated systems based on the usage behavior of an account.
After checking out the details like available balance, you can continue purchasing using Zip. To proceed, select the 'Pay with Zip' option at the bottom of the page.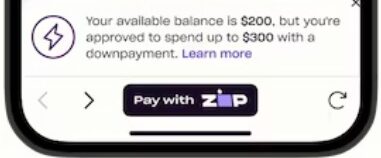 ---
Step 5 – Confirm purchase amount
After choosing to pay with Zip, you will be required to confirm purchase amount. To do this, check if the amount in your shopping cart matched the payment you are requesting.
After having checked the purchase amount, you can proceed with the next step.
---
Step 6 – Check payment schedule details
If you have used any BNPL platforms before, like Klarna or Afterpay, you may already know the procedure for paying back.
You will be asked to pay back the amount that you requested in installment, and Zip allows users to pay back the amount in just four easy installments.
On this page, the details of the payment schedule will be shared with you. And do not worry. You do not have to remember the dates; you will be reminded by the app about the scheduled installment.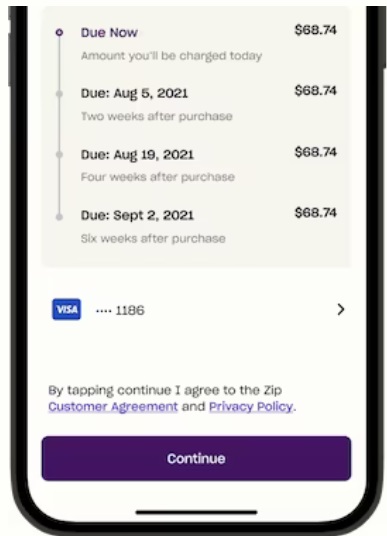 After checking out the details, select 'Continue' and proceed with the next step.
---
Step 7 – Complete the payment
And finally, after checking the payment schedule and everything, you can now complete the payment.
To pay the online or offline store, Zip will create a virtual card for the purchase.
You just need to enter the card details like card number, expiry date, CVV, and other info. You will also be asked about your name and address.
Enter the delivery address, and that's it.
You are good to go now. Wait for the delivery of the product and pay the installments on the Zip app.
---
FAQs
1. Does Zara take Klarna?
No, Zara doesn't take Klarna. You cannot buy products on Zara using Klarna financing. Zara only supports credit and debit cards along with Apple Pay and more as payment methods.
The only BNPL that Zara supports is Zip, which was known as Quadpay.
---
Final Words
And that's all, ladies and gentlemen.
Here, in this post, we have answered to the common query – "Does Zara accept Klarna?"
Along with that, we have also provided a workaround on how you can use BNPL with Klarna.
---
Further Reading:
What does Klarna 'payment in progress' mean
Fix: Klarna 'sorry we can't complete this purchase'
Does Klarna accept Current Card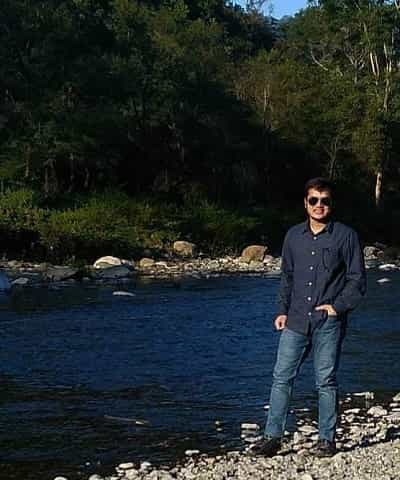 Ankit Kumar is an Engineer by profession and a blogger by passion. Over the last several years, he has written tons of articles, solving queries on Quora. He also has years of experience in investing in Cryptocurrencies, Funds, and Stocks.