With cash advance and buy now pay later options, you can buy anything at any moment. Even though you do not have the money in your account right now. But you should have a credible credit score for availing of such deals and offers.
A lot of people are accustomed to these deals and are getting what they want at the spur of the moment. And also to pay them back conveniently.
So, if you are wondering if the peer-to-peer payment application – Venmo offers Cash Advance or Pay in 4 (BNPL) option, you will get your answers here.

---
Does Venmo offer Cash Advance?
Short Answer: Yes, Venmo does offer a Cash Advance option for you to access. 
Venmo's Cash Advance is handy and helps you borrow money in your time of need. But it has hefty fees too.
Let us consider a situation where you want to buy something from a local grocery store. Your bill is $90. And now you have taken the Cash Advance option from Venmo. You will get the cash advance, and you will pay the money at the store. But when it comes to paying Venmo back you will have to pay the amount depending on where you have borrowed the money from.
This money is brought from a Venmo Credit card or any other credit card that you have linked to Venmo. And the fees for the cash advance will be levied by the credit card company too. So, be careful because the fees will be very high for even a considerably small amount borrowed.
Credit card cash advances will help you solve your needs, but you need to understand that you will end up paying more than you have borrowed. So, this is not an ideal situation. You have to look for alternatives like Buy Now Pay Later.
---
Does Venmo offer Pay in 4 or BNPL (Buy now pay later)?
Short Answer: No, Venmo does not offer Pay in 4 or BNPL yet. But the alternative is Venmo instant loans with interest. Or you could use Venmo's credit card. Also, you could choose Venmo's parent company PayPal for BNPL services. 
Currently, Venmo does not offer any buy now pay later service. But here are the alternatives you could opt in for.
Option 1: Venmo Instant Loan
A verified Venmo account is eligible for getting an Instant Loan. If your account is not verified yet, follow these steps to get it verified.
Step 1: Open the Venmo application and log in using your credentials.
Step 2: Visit the Setting in-app and select the Security option.
Step 3: Under Security, you will find the Identity Verification option. And under that, you will find a "One Time Security Check".
Step 4: Once you select that you will have to fill in all your personal and other required details.
Step 5: Finally, click the next option and follow the on-screen instructions and your account will be verified by Venmo.
Venmo Instant loans have interest rates ranging from 11% to 21% APR (Annual Percentage Rate). But these are mostly for higher amounts. Smaller loans for your instant need will not have any interest rates.
Then you need to contact Venmo and state the reason why you're seeking this instant loan. They will approve once they see that every detail you have provided is credible.
---
Option 2: Venmo Credit Card
An annual fee-free (no membership fees)Venmo credit card helps you buy (items and cryptocurrency), and send money and also helps you convert your cash into Crypto too. It also helps you get cashback on your highest spending categories.
But there are some cons too. Unlike other credit cards, it has no reduced APR (Annual Percentage Rate) on your initial credit purchases. Furthermore, you need an impeccable credit score to be even allowed to have a Venmo credit card.
As previously mentioned, the money for your Venmo Cash Advance can also be taken from this card. But you will have a 5% or $10 fee. Or 26.49% APR. So, even though you get your money instantly, the fees that you will have to pay later might overwhelm you.
---
Option 3: PayPal's BNPL services
PayPal has tons of services like PayPal Credit which you can apply and use to buy anything where PayPal is accepted. According to their website, you can apply, and they will get back to you in a few seconds. And one great thing is that if you pay them back within 6 months you will pay no interest. You just have to pay the minimum monthly payments until then.
Pay in 4 is a very popular payment method these days. You just have to pay one down payment and the other three can be paid once a fortnight without any interest. Isn't that great? Literally, 0% APR.
Pay Monthly is another option where you can extend your payments from 6 to 24 months and everything in between. And for this, you do not even need to pay a down payment. Just buy what you want and pay off your debt regularly and over a period of time. The APR for these payments ranges from 9.99% to 24.99%.
PayPal is accepted by tons of real-world and online stores. Just select PayPal BNPL as the payment method at the checkout. And you can worry about paying them back later.
---
Final Words
Buy Now Pay Later services have become a force of nature. Everybody has been inclined to use this service to get what they want. Because they do not have to pay it off right at that moment. This is a good thing because people can do what they desire and help them find some time to earn the funds for it.
But you should not be overly dependent on Buy Now Pay Later services, because you might be racking up debt more than you can pay off. That is unwise. Spend your money wisely, especially the money you borrowed.
Venmo has Cash Advance but not the BNPL option. Its parent PayPal can be trusted for that. So, I hope you got your questions answered.
---
Further Reading:
How To Use Venmo Balance Instead Of Bank Account/ Card
Venmo Payment Not Showing Up In Bank Account 
Venmo Lost Connection With Bank Plaid: Here Is What To Do
 Fix: Venmo 'Something Went Wrong, Please Try Again'
Can You Venmo Yourself? Guide: Credit Card, Check, Bank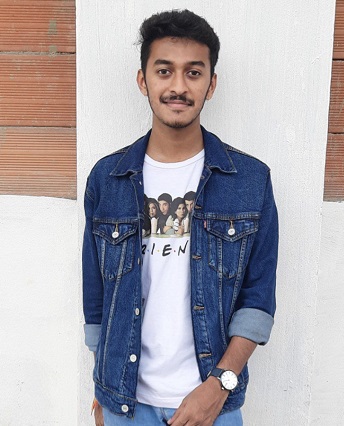 Sri Sahith is passionate and writes his articles by ensuring attention to detail. During his graduation study, he has taken elective subjects like Business Economics and Financial Analysis. These gave him the interest, knowledge and passion to write articles related to Finance-Tech. Also, he loves to read books and talk about them as long as possible.