When you can't afford to pay for your tickets in full right away, BNPL apps like Afterpay might be a helpful alternative. These apps allow you to break down the total cost into smaller portions.
But the million-dollar question here is, "Does Ticketmaster accept Afterpay or other Buy Now Pay Later (BNPL) apps?" It's a question that can make a real difference in how we book our tickets, and I'm here to guide you through it.
In this article, I'll discuss whether or not Ticketmaster accepts Afterpay and other BNPL applications, and if not, how to get past this restriction. So, make sure you stick around!
---
Does Ticketmaster accept Afterpay?
Short Answer: Ticketmaster does accept Afterpay as a payment option, but only in Australia.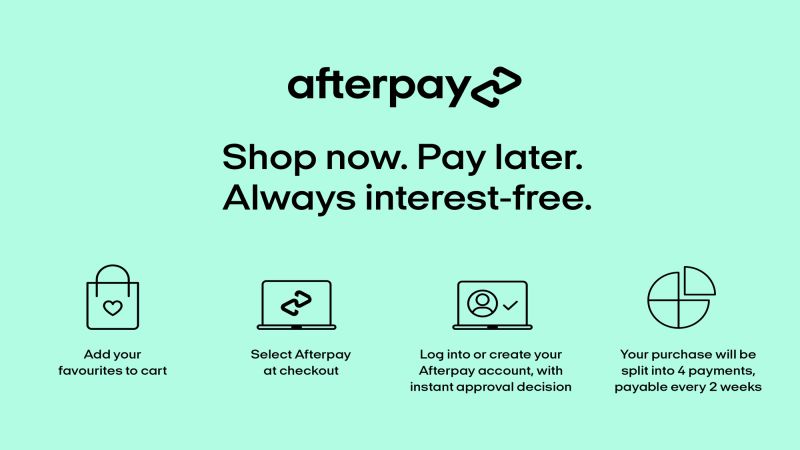 The answer comes with a twist and it might surprise you. While Afterpay is accepted by Ticketmaster, there is a catch: the service is only available in Australia. Therefore, you may not be able to utilize Afterpay on Ticketmaster websites in other countries, such as the United States.
But hold on! Don't give up just yet, especially if you actively participate in the events in the US. While Ticketmaster itself doesn't directly embrace Afterpay in the US, there's a handy workaround: the Afterpay Plus card.
Customers with an established credit history and positive buying habits with Afterpay are the ones most likely to be offered this special card. You have a higher shot of getting the Afterpay Plus Card if you are already a valued member.
And here's how you can make it happen:
1. Verify your eligibility:
Make sure you have a credit history and a record of careful spending before applying for Afterpay.
If you match the requirements, you may sign up for the Afterpay Plus Card Program via the Afterpay app.
3. Add to your digital wallet:
You may quickly add the Afterpay Plus Card to your digital wallet for quick access once you've received it.
To pay for your tickets, just choose the Afterpay Plus Card from your digital wallet when the time comes. You may use it to make purchases everywhere you would normally use Apple Pay or Google Pay.
This workaround can be a lifesaver if you're a frequent event-goer who loves the convenience and flexibility of Afterpay. It ensures you can enjoy all those events even when the Ticketmaster website itself doesn't directly accept Afterpay in certain regions.
So, if you find yourself in Australia or are eligible for the Afterpay Plus Card program, you can easily use Afterpay for your Ticketmaster purchases. After you've verified that you qualify, it's only a matter of following the instructions to get your hands on an Afterpay Plus Card.
---
Does Ticketmaster accept Buy Now Pay Later apps?
Ticketmaster does, indeed, accept BNPL apps as valid payment methods, and it's a game-changer.

From what I've gathered, Ticketmaster works together with many BNPL suppliers to simplify the ticket-buying process. And, thanks to these collaborations, you may purchase tickets to that highly awaited event using BNPL applications like Sezzle, Klarna, Zip, Affirm, and PayPal Pay in 4.
Here's the best part: when you opt for one of these BNPL apps during your Ticketmaster checkout, you get the option to split your ticket payment into equal, affordable installments. What's more, as long as you make your payments on the due date, there are no interest fees imposed.
Of course, there are certain conditions. Whether or not you are approved for BNPL services may be based on things including your credit history and the requirements of the BNPL provider you pick. It's also important to keep track of your payments since missed installments or paying them late could result in penalties.
---
SEE ALSO:
---
FAQs
1. Does Ticketmaster accept Klarna?
Klarna is accepted by Ticketmaster, however, you must be a UK resident and at least 18 years old.
Thanks to Klarna, Ticketmaster now gives you the opportunity to either "Pay in 3" or "Finance" your ticket purchase. By using Klarna's Pay in 3, you may divide the total price of the tickets you bought into three installments without any interest.
However, should you opt for a financing arrangement with payback periods of 6-12 months, interest is going to be levied at a variable rate (based on the terms of the loan provided).
---
Final Words
In conclusion, if you're a Ticketmaster enthusiast looking for an easy method to pay for those expensive event tickets you've been eyeing, a BNPL app is a great option.
If you want to take advantage of the benefits of this payment option while avoiding any unwarranted additional fees, you need to verify that you qualify, and then make sure you pay on time going forward.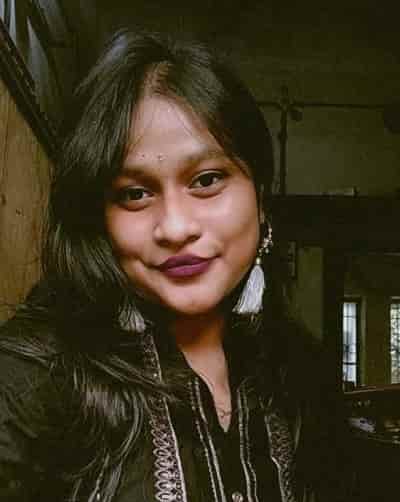 Having earned a Bachelor's degree in Commerce from Ravenshaw University, with a background in Accounting and Finance, Akshita Pattanayak contributes to UniTopTen by writing clear and concise articles based on Finance-Tech. With more than a hundred fin-tech related articles, she hopes to educate people about how banking and payment apps function.