If you use Ticketmaster, have you ever had trouble uploading your tickets to Apple Wallet? If you have tickets to an event but can't easily keep them on your iPhone, it might be inconvenient.
A number of problems may arise as a result of this, including the inaccessibility of tickets and network concerns at the event location.
Don't fret! This article will explain how to import tickets from Ticketmaster into Apple Wallet. We've got you covered whether you're using the Ticketmaster app, have a QR code, or have tickets in your inbox.
---
How to add Ticketmaster tickets to Apple Wallet
Tickets purchased from Ticketmaster may be added to Apple Wallet on an iPhone for easy access. If you're worried about missing your next event due to a lack of internet access, don't worry; just add your tickets to your digital wallet. This may be done via the Ticketmaster app or by scanning a QR code with Apple Wallet.

Follow the steps below to add tickets to your Apple Wallet
Method 1: Via the Ticketmaster App or website
Step 1: Go to the Ticketmaster App or website
If you haven't already, you should download the Ticketmaster app in your iPhone. And if you already have it, ensure that you are running the most up-to-date version of the app. Or you can also visit the Ticketmaster website.
Step 2: Log in to your Ticketmaster Account
Launch the Ticketmaster mobile app or website and log in to the account you used to buy the tickets by entering your account credentials.
Step 3: Go to the Tickets section
To see the information about your bought tickets, go to the "My Events" section of the site and click on the name of the event.
Step 4: Add to Apple Wallet
The Ticketmaster app usually has an Add to Apple Wallet option. It is either the "Add to Wallet" option or "Apple Wallet" button which is a wallet icon. Click on whichever of the options is available on your mobile.
Step 5: Confirm to proceed
You'll be asked to verify the tickets' inclusion to Apple Wallet. Take a look at the details and click "Add" or "Confirm" to go on.
---
Method 2: Via QR Code
If you have a ticket that has a QR Code, you may add it to Apple Wallet via a third-party software like Pass2U Wallet, which will convert the QR Code into a PassKit Package.
Step 1: Navigate to the App Store.
Step 2: Search and install the Pass2U Wallet application.
Step 3: Select the "+" button
At the bottom-left corner of the page you will find the "+" button. Simply click on it.
Step 4: Select the "Get the Barcode in the Photo" option.
Step 5: Select the QR Code to add it to Apple Wallet.
Step 6: Select the Pass Type.
If you cannot find the Pass Type of the ticket then just simply click on the Generic option.
Step 7: Tap on the "Done" icon at the top-right corner.
Step 8: Now, just wait for the Pass to be created.
Step 9: Finally, select the "Add" option.
---
How to add Ticketmaster tickets to Apple Wallet from email
Adding a Ticketmaster ticket to your Apple Wallet when you have received the ticket in your email is fairly easy. All you have to do is follow the few simple steps mentioned below-
Head to your mail inbox and click on the email in which you have received the ticket to open it.
Step 2: Click on the Add to Apple Wallet button.

Typically, this is located on the right side of the ticket. It is an icon where there are a number of cards in a wallet symbol set against a dark backdrop.
Step 3: Proceed with the on-screen instructions.
You may be asked to provide details about the event and your attendance, such as when and where you'd want to receive notifications.
Step 4: Click on the "Add" option in the upper right corner.
---
Why can't I transfer my Ticketmaster tickets to Apple Wallet?
Short Answer: You will not be able to transfer your purchased tickets from Ticketmaster to your Apple Wallet if you're using an outdated version of the Ticketmaster app or iOS or if the ticket has not been transferred properly from a third party or if the ticket is simply not eligible to be transferred to your Apple Wallet.
1. Outdated Ticketmaster app or iOS
Please check that you have the most recent version of the Ticketmaster app for the iPhone loaded. Tickets can't be transferred to Apple Wallet in earlier versions. If there is an update available for the app, it may be downloaded through the App Store.
An out-of-date iOS could also be the reason. Adding tickets to your wallet requires the newest version of iOS, which you may not currently be using.
2. Improper/Incomplete transfer from a third party
There is a possibility that the transfer of your ticket was not accurate or complete if you made the purchase using a third-party site. If the transfer is not completed correctly, you will not be able to add the ticket to Apple Wallet.
3. Limitations on Ticket Types
Ticketmaster may not support transferring all ticket kinds to Apple Wallet. It's possible that Apple Wallet won't be able to be used with resale or specific promotional tickets.
You can refer to the ticket's terms and conditions or contact Ticketmaster for assistance. You may also check with the issuing business to make sure that the ticket pass is compatible with Apple Wallet.
---
FAQs
1. Do I have to add Ticketmaster tickets to Apple Wallet?
It is not required to use a digital wallet to store tickets in order to get entrance. However, doing so is seen as risk-free and convenient.
---
Final Words
Therefore, based on our detailed directions, you will discover how to quickly and easily transfer your Ticketmaster tickets to Apple Wallet.
You can rest easy knowing that your tickets are safe and sound on your iPhone, where they can be accessed and scanned easily upon arrival at the venue. You may now relax and look forward to your next event without worrying about your tickets.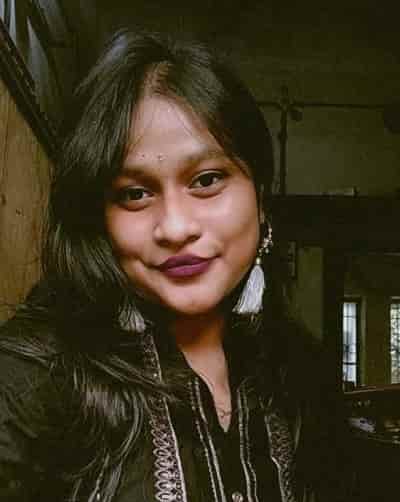 Having earned a Bachelor's degree in Commerce from Ravenshaw University, with a background in Accounting and Finance, Akshita Pattanayak contributes to UniTopTen by writing clear and concise articles based on Finance-Tech. With more than a hundred fin-tech related articles, she hopes to educate people about how banking and payment apps function.