Are you wondering can you use your current debit card with Cash App or not?
Can you transfer funds from your Current bank account to Cash App?
If these are your questions, you have landed in the right place. In this post, we have explained all you need to know about working of Current bank account or Current debit card with Cash App.
So, let's get started.
Current is a financial technology company, and its banking services are provided by Choice Financial Group and Metropolitan Commercial Bank, Members FDIC.
Current provides a visa debit card to its users issued by Choice Financial Group and Metropolitan Commercial Bank pursuant to a license from Visa U.S.A. Inc. and it may be used everywhere Visa debit cards are accepted.
---
Does Current work with Cash App
Yes, the Current debit card works with Cash App. 
You can easily move funds to your Cash App account from the Current bank account by either connecting your Current checking account or Current visa debit card to your Cash App.
The Current debit card can be used anywhere Visa is accepted in the U.S., including online merchants.

You can also withdraw funds from any ATM that bears the Visa Interlink or Maestro logos. There are no additional fees for using the card, except when traveling internationally.
Many users have also confirmed that they were easily able to link their Current debit card with Cash App.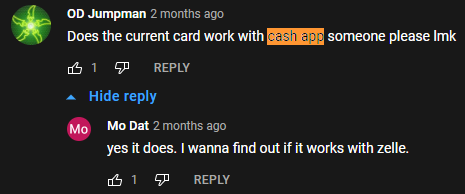 ---
How to link Current Card with Cash App
You can link your current debit card with Cash App as you would normally do to link any card with Cash App.  Well, if you are new to Cash App, follow the steps below to link your Current card with Cash App:
Step 1 – Open Cash App
First things first, open the Cash App on your mobile device.
You can use any mobile device to continue with the procedure. The steps will be the same for all.
Make sure to update your app. To do this, visit the respective app store and find the app there. Hit the update button if available.
---
Step 2 – Select the bank options icon
After opening the Cash App, you will find yourself on the home page of the Cash App. It is the bright green home page.
The bank icon can be found in the bottom left corner of the home page. You can check out the screenshot below.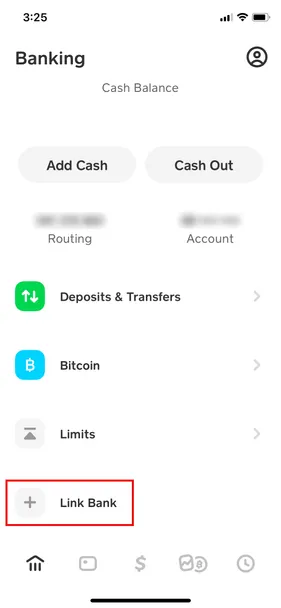 ---
Step 3 – Select Link Bank option
You will be redirected to a new page to select the bank icon on the home page. There, you will need to select the Link Bank option.
Scroll down a bit if you can't see any option.
---
Step 4 – Add Current debit Card details
On selecting the Link Bank option.
You will be asked to link a bank using a debit card. Here, you can easily connect your Current checking account using your Current visa debit card.
Enter the debit card number and select Add Card option to proceed with the steps.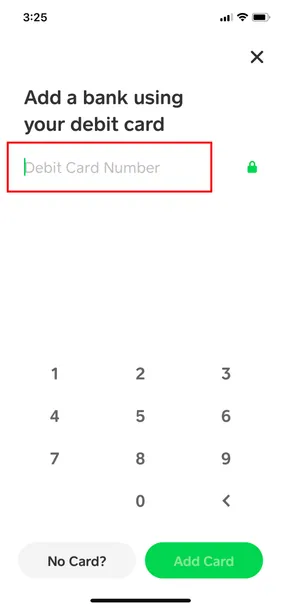 ---
Final Words
Cash App is a mobile payment service developed by Square, Inc. It allows users to send and receive money to one another using a mobile phone app. The service is available in the US and the UK. As of March 21, 2021, the Cash App has over 36 million active users.
Current is a fintech company that provides banking services. Many users were wondering whether the Current bank account can be linked with Cash App or not. The simple answer is yes, you can easily link your Current's checking bank account or its visa debit card with the Cash App as discussed above in the post.
So, that's all for now, guys. I hope you were able to understand the working of Current card with Cash App better after reading this post. For more posts like this, you can visit our Cash App section or follow a few related posts below.
---
Further Reading:
Cash App failed to link Bank Account (Reasons & Solutions)
Fix: Cash App can't Link Card at This Time
How to Transfer Money from Visa Gift Card to Cash App
Can I overdraft my Cash App card (at ATM, Gas Station)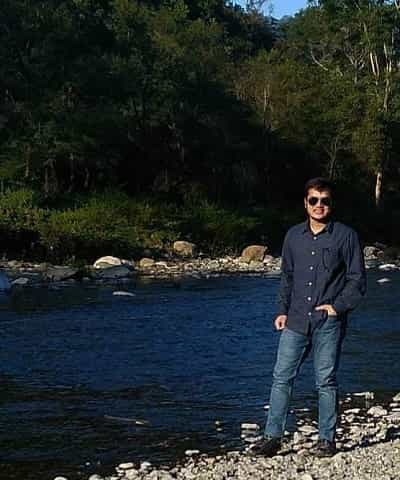 Ankit Kumar is an Engineer by profession and a blogger by passion. Over the last several years, he has written tons of articles, solving queries on Quora. He also has years of experience in investing in Cryptocurrencies, Funds, and Stocks.