Are you wondering if Cash App works in Mexico or not?
Well, we have the answers, if you nodded.
This post explains everything you need to know about where Cash App works and where it does not.
The answer to the question – 'Does Cash App work in Mexico' is No. Cash App does not work in Mexico.
Many Cash App users who travel in other countries often have questions regarding the usage of the Cash App in other countries.
Below is a similar question by a Reddit user-
Hi, I'm visiting Mexico for a few days next week and want to avoid international fees from my bank. Can you use the Cash App card abroad, in places that accept Visa debit cards?

---
Does Cash App work in Mexico
No, Cash App does not work in Mexico. Cash App is geo-locked and only works in the USA and the UK.
So, if you are from the USA and are traveling to Mexico, you will not be able to use Cash App or Cash App card in Mexico to pay for anything to someone there.
Source: Cash App Blog
Note: Cash App works in US but excluding US territories such as Guam, Puerto Rico, the US Virgin Islands, American Samoa, and Northern Mariana Islands
---
Can you use Cash App card in Mexico
No, Cash App card doesn't work in Mexico. Its functionality is currently limited to only United States and United Kingdom.
---
Does Cash App work internationally
No, Cash App does not work internationally. Currently, the Cash App is only available in the USA and UK. You cannot use Cash App to pay international users either.
You will have to use some other platforms like – PayPal for international transfers.
However, you can now transfer money between the USA and the UK, which was not possible earlier.
As per Cash App-
You can now send or request Cash App payments with friends located in the US.

When you send a payment outside the UK, Cash App will convert the payment from GBP to USD based on the mid-market exchange rate at the time the payment is created and your recipient will receive the funds in USD.

There are no fees to send or request payments with friends in the US.
---
Alternatives of Cash App you can use in Mexico or other countries
There are a number of apps and services that works seamlessly to transfer money from one country to another.
Some of the alternatives of Cash App you can use are :
PayPal
Revolut
Payoneer
Google Pay
Paysend
Wise
Xoom
ACE Money Transfer
Facebook Pay
World Remit
Remitly
---
Final Words
Cash App owned by Square Inc is a peer-to-peer money transferring app that lets users send and receive money to each other in a few clicks.
The service is not limited to sending and receiving money; you can also buy and sell stocks on the app. You can even invest in Bitcoins.
Moreover, the Cash App also provides you with a debit card service called Cash App card, which is like a normal debit card that can be used at ATMs or to pay bills at offline and online stores.
Cash App is a great app, but it is not available in all countries. Cash App only works in the USA and UK. So, if you are not a resident of these countries, you will not be able to use it.
If you live in the USA or UK and want to send money to someone in other countries, you cannot do so by using the Cash App. However, you can send or receive money between the USA and UK.
So, that's all for now. For more guides, you can visit our Cash App section or follow the related links given below.
---
Further Reading:
Does McDonalds take Cash App Card (2021)
How to Transfer Money from Visa Gift Card to Cash App
Does Greenlight Work with Cash App [2021]
Does Dave App work with Cash App (2021)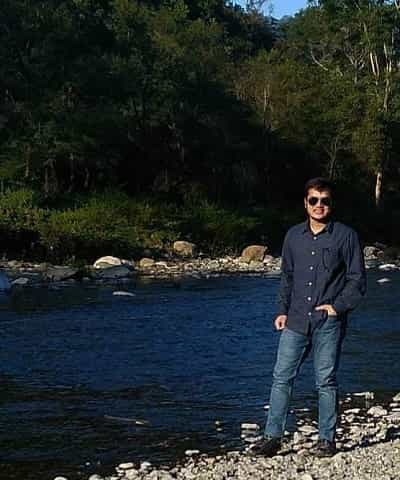 Ankit Kumar is an Engineer by profession and a blogger by passion. Over the last several years, he has written tons of articles, solving queries on Quora. He also has years of experience in investing in Cryptocurrencies, Funds, and Stocks.