Can I change my CIBC credit card pin online?
How to change CIBC credit card PIN at an ATM?
Can I use my CIBC credit card without a PIN? Read on to get your solutions.
Canadian Imperial Bank of Commerce (CIBC) is a multinational financial bank operating out of Canada as the name suggests. As is the case with all banks, you can apply for a credit card from CIBC. And they will either provide you with a PIN in the beginning or you can assign a PIN on your own.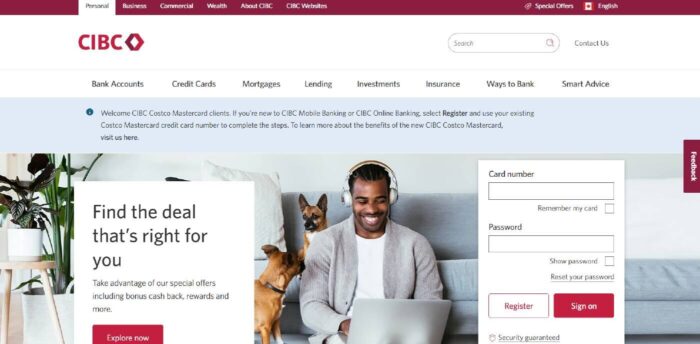 ---
Can I change my CIBC credit card PIN online?
Short Answer: No, you cannot change your credit card pin online.
According to their website, the only way to change your credit card pin is through an ATM. So, if you are holding your device and trying to figure out a way to do it from the comfort of your home, you can't.
You can manage your accounts and cards through mobile and online banking. But, there is no option to change your credit card PIN over there.
---
How to change CIBC credit card PIN at an ATM?
Follow the steps below to change your credit card pin at an ATM.
Step 1 – Visit your nearby CIBC ATM and insert your credit card into the machine.
Step 2 – After that, you will be shown a few options, out of which you have to select the More option.
Step 3 – Under that, you will find the Change PIN option.
Step 4 – Finally, select it and follow the on-screen instructions to change your PIN.
Changing the PIN is a pretty simple process, but it can only be done in person at an ATM. But, make sure that you enter all your details correctly. And it is recommended to change the PIN frequently to increase security.
---
Can I use my CIBC credit card without a PIN?
Yes, you can use your credit card without a PIN if you have an NFC chip on the card or paying by credit. Also, online payments do not ask you for a PIN.
Method 1 – Contactless card
NFC or Near Field Communication is a new version of a contactless card. The logo below should be on the card and the place where you are using your card. If the ATM has it, you can just tap it to log in to your account and use it. Or if you are using it in a store, make sure the swiping machine also has this logo.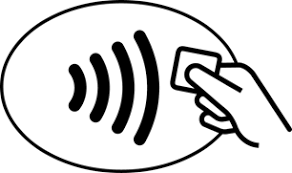 Some old credit cards do not possess this chip and you will not be able to do a purchase in person without a PIN. So, if you do not have a contactless card, you can contact CIBC Customer support and order a new credit card.
---
Method 2 – Online transactions
Online purchases or transactions do not usually need a card or a PIN. You just need the card number and the name on the card and your transaction will be done. Almost all online transactions will not require you to enter a PIN. But, you might have to enter the PIN for a minority of sites.
---
Method 3 – Credit payment
One other option would be to Pay by credit, wherein you swipe the card at the vendor and sign on the credit card receipt. The payment will be requested by the vendor to your credit card and you can approve it from your account itself. There is no need for a PIN in this method too.
At the vendor's machine make sure that you choose the option Credit before swiping your credit card to pay by credit.
---
FAQs
Q1. Will CIBC credit card affect my credit score if I pay late?
Yes, if you pay late it will affect your credit score.
The credit score is very important for a credit card user. Because, if you continue to make credit payments you should have an impeccable credit score. They should know that you clear your debts and dues on time. Paying even an hour late after the stipulated time is still late. And the bank might block or hold your credit account.
Make sure that you have alerts set, to avoid such instances and clear your dues in time. Alerts help you remember deadlines for your dues. Also, you can check out our previous article to know about pre-approved credit cards.
---
Q2. My credit card is stolen. What should I do?
Contact customer support and block that card immediately.
If your card is a contactless one, your robber might be able to do a purchase without any need for a PIN. In this case, you will have to pay money for things you haven't purchased. So, contact customer support to block the lost card, and order a new one.
---
Q3. Can I use my CIBC credit card for international payments?
You can do international payments if the option is activated.
There is no hard and fast rule that you cannot pay for international purchases using your credit card. But, you should check out the fees for those transactions. Because foreign payments generally charge you a certain amount and you must pay that if the transaction is necessary for you.
---
Q4. Can I reset my credit card PIN with a text message to CIBC?
No, you cannot reset your PIN with a message. 
As previously stated in this article, you cannot do a PIN change or reset from your phone or your system. You have to walk into an ATM, insert your card and do it the old-fashioned way. There is no workaround for that issue.
---
Final Words
To summarize this article, no you cannot change or reset your CIBC credit card PIN online. You have to do it in the ATM itself. CIBC does not allow changing the PIN online. Although, you might not need a PIN for contactless machines, credit payments, and online transactions.
I hope this article has helped you answer your question about the card and its PIN. And the frequently asked questions will answer your other queries related to that issue.
So, that is all folks!
Don't have a good day, have a great day!
---
Further Reading:
How to remove funds on hold CIBC
Why is CIBC Interac e-Transfer not working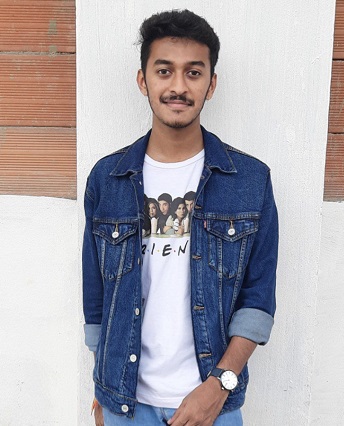 Sri Sahith is passionate and writes his articles by ensuring attention to detail. During his graduation study, he has taken elective subjects like Business Economics and Financial Analysis. These gave him the interest, knowledge and passion to write articles related to Finance-Tech. Also, he loves to read books and talk about them as long as possible.