It's no secret that Cash App is a popular peer-to-peer payment application with a number of useful features and services.
More than just a peer-to-peer payment platform, Cash App now does a lot more.
Physical debit cards were one of several notable elements of the new Cash app. The card may be used to make cash withdrawals and to pay bills.
Cash App is connected with simplicity and convenience in financial transactions.
For the sake of their customers, they have made it possible for them to deposit money into their Cash App account via an ATM.
---
Where can I add money to my Cash App for free
Short Answer: You can add money to your Cash App at all partnering merchants that support paper money deposits. Unfortunately, there isn't a shop out there that will do this for you for free. There is a fee associated with adding money to your Cash App Card at a store.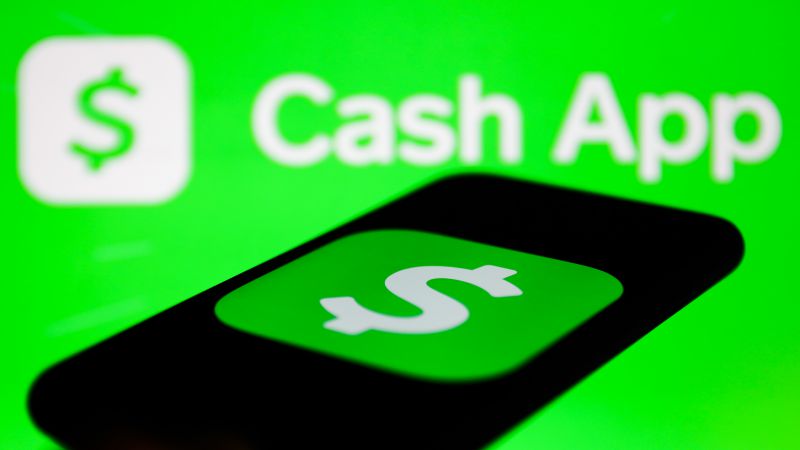 Deposits of paper money are now accepted at the following merchants: Walmart (Customer Service Desk/ Money Centers), Walgreens, 7-Eleven, Family Dollar, Sheetz, KwikTrip, Speedway, H-E-B, GoMart, Rite Aid, Thorntons and Dollar General.
You may discover a deposit location near you by using the map in the Paper Money segment of your banking page.
To achieve this, follow these steps:
Step 1: Click on the Banking section on your Cash App homepage

Step 2: Choose Paper Money

Step 3: Look for a place near you
Look for a place near you or input an address in the search field.
Step 4: Utilize your options to receive directions
Once you've located a place that suits your needs, you may receive instructions or copy the address to your chosen navigation software.
In order to transfer money to your Cash App, just provide your barcode to the cashier upon arrival at the shop.
You may show them the directions by clicking the "?" on the map if they aren't sure how to assist.
As soon as the cashier scans the barcode in your Cash App, you may deposit the money you'd want to transfer.
The money will be deposited into your Cash App account automatically. We advise that you preserve a copy of the receipt you received from the cashier.
---
How to add paper money to Cash App Card
Step 1: Find a place where you can deposit paper money.
Select the bank symbol at the bottom-left side of the Cash App and choose Paper Money to discover a location that allows you to add money to your Cash Card.
To discover a partnering location on the map, allow Cash App to view your location when requested.
Step 2: Decide where you want to put your paper money.
Tap the place you wish to go to on the map to get its location.
Getting instructions and seeing a barcode are just two of the extra features you'll find here.
You may start exploring by tapping Directions on the location's information screen.
If you want to add the address to Google Maps or Apple Maps, you may select Copy Address.
Step 3: Take your smartphone with you to the deposit place.
As soon as you enter the shop, have a cashier scan your barcode so you may put money into your Cash App account.
Your barcode is all that the cashier needs to deposit your funds; they won't need to scan your Cash Card.
The majority of cash deposit sites allow you to just go up to a cashier and deposit your money.
A major retailer like Walmart or HEB will have a customer service or money centre desk at the door where you'll have to go to get assistance.
Some stores may request ID for verification before allowing you to make a deposit, so keep it handy.
Step 4: In Cash App, click Show Barcode on Map.
You may deposit cash into your account by scanning this code at the register.
Restart the app, navigate to Banking, select Paper Money, select the shop on the map, then press Barcode.
The "?" symbol or "Need help?" underneath the barcode will bring up instructions if the cashier does not know what he or she is doing.
Step 5: Make a payment to the cashier.
Minimum deposits are $5, with a cap of $500 per transaction. Deposits of paper money are charged a $1 fee.
Each barcode may only be used once. In order to deposit more than $500, you will require a distinct barcode.
To produce a new barcode, choose a new place on the map, select Show Barcode, and then hit Done.
You may deposit a maximum of $1000 every seven days (rolling) and $4000 during the course of 30 days.
Step 6: To complete the purchase, tap Done.
Deposited cash normally displays right away in your Cash App account, but sometimes it takes a while for your account balance to reflect.
You'll be able to use the money on your Cash Card as soon as they're accessible in your balance.
---
How to put money on Cash App Card at ATM
It's not possible to deposit money into your Cash App Card via an ATM, since the service doesn't allow ATM deposits. You may, however, bypass this restriction by transferring your funds from your standard card to your Cash App Card in a series of steps.
Please check to see whether your card is connected to the Cash App. All that's left is for you to load up your standard debit card with some real money.
Using a standard ATM card, below are the procedures to deposit money:
Step 1: Input your card and PIN number.

Step 2: Select "Deposit" as your payment method.

Step 3: Decide on which bank account you want to use to deposit the funds.

Step 4: Input the sum of money and put in your cash.
To deposit money, type in the amount you wish to deposit and then put in your currency.
Step 5: Verify the total Cash deposit before moving on

Step 6: Respond to the on-screen prompts
Answer the questions that appear on the screen and then close the window.
Step 7: The funds will be credited, and receipt will be issued.
There will be a receipt created for the money that has been placed into the account.
Step 8: Keep a copy of the receipt and your card handy.
Before you leave the ATM, check to see that you have both the receipt and your bank card with you.
After you've loaded money onto your conventional card that's associated to your Cash App, send the amount to your Cash App account.
It is now possible for you to transfer money from your Cash App account to your Cash App Card.
---
How to add money to Cash App Card at 7-Eleven

If you've got cash on hand, a 7-Eleven or other convenience shop is a convenient place to load it onto your Cash Card.
Step 1: Let the cashier know that you want to add money
To accomplish this, approach the cashier and explain that you wish to add money to your Cash App using a barcode.
This is crucial. Cash App's barcode has to be scanned.
Step 2: Select the "?" icon on your Cash App map
Show them directions on your phone by hitting the "?" icon on your Cash App map if they don't seem to comprehend how to continue.
Step 3: Hand over the cash to the cashier
After you have handed over the cash and the cashier has scanned the Cash App barcode, the funds will immediately be transferred to your Cash App account.
Step 4: Save a copy of the receipt
It's a good idea to save a copy of the receipt just in case.
The cashier may insist on swiping or inserting your Cash Card to complete the deposit.
As a matter of fact, you should tell them to use the Cash App's QR code instead.
When depositing cash, certain merchants, shops, or cashiers might request for your ID, so be sure to have your ID accessible.
---
FAQs
1. Can you borrow money through Cash App?
As stated in a 2020 TechCrunch story, Cash App does really issue loans ranging from $20 to $200.
The Borrow function was tested with a restricted roll-out of 1,000 users on Cash App.
A status update from the firm has not yet been made public, although a notice in the app notes that "Borrow" is still not accessible to all clients.
2. Which cards may I use to attach to my Cash App?
Visa, MasterCard, American Express, and Discover credit and debit cards are all accepted through the Cash App.
Depositing to most prepaid cards is also enabled, although these cards cannot be used.
The system does not yet support ATM, PayPal, or business debit cards.
3. Does Family Dollar accept Cash App reloads?
There is a good chance that a cashier at a Family Dollar store will be able to add more funds to your Cash App.
The cashier will need to know your Cash App phone number and the amount of money.
Your reload will be handled by them. Adding money to your account at Family Dollar comes with a fee of $4.
---
Final Words
It's easy to deposit cash into your Cash App account by heading to a nearby shop that accepts this method of payment.
Despite the fact that there is no method to directly deposit money into Cash App Card through ATM at this time, there is nonetheless a workaround that may be used to do this.
To make it simpler for you, we have outlined the process in detail on how to put money on your Cash App card at an ATM.
---
Further Reading:
[Fixed] Cash App balance not updating
Why Cash App Keeps Saying Invalid Card Number
(7 Steps) How to get verified on Cash App
[5 Reasons] Cash App says Completed but not in Bank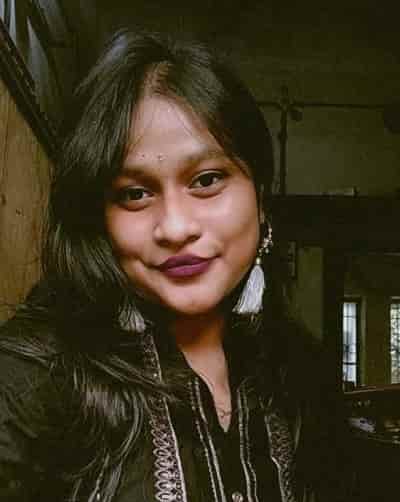 Having earned a Bachelor's degree in Commerce from Ravenshaw University, with a background in Accounting and Finance, Akshita Pattanayak contributes to UniTopTen by writing clear and concise articles based on Finance-Tech. With more than a hundred fin-tech related articles, she hopes to educate people about how banking and payment apps function.