Has the video quality of your TikTok recordings recently suffered on your iPhone or Android device?
Trying to make interesting videos for TikTok might be a pain if the camera quality isn't up to par. Videos that are blurry, pixelated, or otherwise low-resolution will likely be less engaging to their intended audience and affect their video's reach.
In addition, the video's potential audience will be further limited if you are unable to apply the necessary effects because they do not work with your device.
For both iOS and Android users, this article will explain the causes of TikTok's poor video quality and provide suggestions for fixing the problem so that you may take better photos and record more professional-looking films.
These suggestions can help you improve the visual quality of your TikTok videos and the quality of your TikTok experience, whether you're an influencer, a company, or simply a casual user.
With the help of this article, you can learn how to make the most of your TikTok camera to produce interesting, shareable videos.
---
Why is my TikTok Camera quality bad after upload?
Short Answer: Your TikTok Camera quality is bad after upload because of problems with TikTok, insufficient storage capacity, restrictions in the app settings, inaccurate TikTok specs, or incorrect resolution. 

1. Problems with TikTok
TikTok will automatically degrade the quality of a high-definition video it finds on its users' devices on occasion. However, the pixelated video may only be viewable on your smartphone and not on the device of any other TikTok user.
Try watching your TikTok video on a different device, such as an iPad, tablet, or even a desktop, before you delete and reupload it. This can help you determine whether or not the issue is with the video itself. You may suddenly realize that the video is much clearer than it seems in the preview.
2. Insufficient storage capacity
It takes a significant amount of storage space and battery life for your smartphone to be able to upload and play high-quality movies on TikTok. There is a possibility that the quality of your TikTok video will suffer if the storage capacity of your smartphone is inadequate. Unless you continue to use a different device that has a larger capacity, you will not be able to modify this.
3. App settings restrictions
If the quality of your videos is subpar even though you have a decent camera, the problem may lie in the app settings. There is a possibility that the camera quality may suffer if you use the Data Saver function of the app.
As a result, it is highly recommended that the Data Saver option be disabled. Even doing this might cause you to use more data, particularly if you have a restricted data plan; the quality of your camera will be substantially improved by doing so.
4. Inaccurate TikTok specs
If your production satisfies the parameters listed below, TikTok will refrain from changing the quality of your video automatically:
The appropriate size that is suggested for a clip.
The video was successfully captured and uploaded using the appropriate format, which was either MP4 or MOV.
The appropriate kind of codec for the file has been chosen.
If you are recording your video inside the TikTok app, it will already be formatted according to the appropriate requirements even before you start recording. TikTok may modify the quality of the video after it has been uploaded if you are uploading an existing video that was captured on your smartphone.
5. Incorrect resolution
TikTok videos can only be uploaded with a maximum quality of 1080p, and even if you upload a 4K video, it will be automatically shrunk by TikTok to 1080p. If you want to prevent TikTok from modifying the quality of your video for you, make sure that any videos you submit have a resolution of 1080p HD or a bit lower.
---
How to upload high-quality videos on TikTok?
Method 1: Use a higher resolution for recording videos
Unfortunately, not all smartphones have been endowed with powerful cameras, which often leads to the creation of films that are lifeless and unpleasant in appearance. Record your TikTok videos at 1080P resolution, if at all possible, regardless of the device you use.
Utilizing the back or rear camera rather than the front-facing camera is yet another clever hack. This is because they include more advanced lenses and have a greater resolution overall. Although it's easier to capture using the front cameras, the rear camera is the only way to get the high-definition quality footage you're after.
---
Method 2: Upload your videos using the website rather than the app
When you try to post your films to TikTok using your mobile phone, the quality of the videos is not always maintained very well during the uploading process. This might be frustrating.
It is possible that changing the device on which you submit your material might assist in making a significant improvement to the content's overall quality in many different kinds of scenarios.
Here is what you can do. Navigate to the website TikTok.com and upload the video you have saved on your computer. It should improve the quality of the information, which might otherwise suffer when viewed on your mobile device. Give it a go!
---
Method 3: Switch to using Wi-Fi
The use of Wi-Fi offers several advantages over the use of mobile data in terms of speed and the quality of the connection. If you switch to using Wi-Fi to post videos to TikTok, the quality of such films will significantly improve; however, if you use your mobile connection to publish videos, the resolution will remain the same.
In contrast to mobile data, the Wi-Fi router maintains a consistent signal bandwidth throughout the uploading process. This ensures that the final product will be of high quality and will seem to be just as gorgeous as any other TikTok video. Give it a go, and see what kind of results you receive.
---
Method 4: Deactivate 'Data Saver'
This function comes in useful when the user is linked to mobile data in the environment that they are currently in. Nevertheless, at the expense of having content of poor quality that load slowly. This functionality is available to you if you would want to limit the amount of data you use to protect it from being used unnecessarily, and you may do so if you desire.
However, to improve the quality of your video, you will need to deactivate this option and permit TikTok to use sufficient data without lowering the resolution of your material. Only then will you be able to improve the quality of your video.
Follow the steps below to disable the data-saving option on your device:
Step 1: Open the TikTok app
Step 2: Navigate to your profile
Step 3: Select the three dots from the upper right corner
You will see the Settings and Privacy window pop up.
Step 4: Select Data Saver under 'Cache and Cellular Data'
Step 5: Disable data saving mode.
Take into consideration that your TikTok application has been permitted to make excessive use of mobile data whenever it is available. If you are not currently uploading anything, you always have the option to turn it off. The quality of your movies will be increased by adjusting this parameter.
---
Method 5: Use the HD Setting on TikTok
Here's how to adjust this parameter to improve the camera's image quality:
Step 1: Prep your video for upload
To begin, get your video ready to upload to TikTok.
Step 2: Click on the Next button
Next, choose 'next' using the virtual keyboard. The 'post settings' page may be accessed by clicking the link.
Step 3: Find More Options
The next step is to look for the link labeled "more options" and then choose it.
Step 4: Click on Upload HD or Allow high-quality uploads
Place the cursor in the direction of "Upload HD." Turn on this feature's activation.

---
Method 6: Try Recording the video at 30 FPS
With an iPhone, you may choose between 30 and 60 frames per second while recording. If you want your TikTok videos to seem smooth, make sure you capture them at 30 frames per second.
When using an iPhone camera, 1080p FHD at 60 frames per second is the default. However, 1080p at 30 fps is the most efficient. The finest quality and smoothest videos are achieved with 4K at 60 frames per second but upload videos at 30fps for less compression.
Step 1: Open the Camera app and switch to 'Video'.
Step 2: Change the resolution
In the top right corner of the screen, the video format is shown. Tap the current resolution to make a change. The Camera app lets you choose between Full HD (1080p) and Ultra HD (4K). Tap the resolution once so that it reads "1080p".
Step 3: Change the frame rate 
The frame rate for the chosen resolution may now be adjusted by tapping the fps number. Depending on the resolution you choose, the frame rate will shift. Keep pressing until you reach the 30-frame rate.
The frame rates you may get are also determined by the resolution you choose. For example, although in 4K you may choose from three different frame rates (24, 30, and 60), in HD you can only select from two different frame rates (30 and 60).
Even though the standard of your videos should have been improved by now, you still need to be aware of the possibility of further problems such as an outdated device, or a bad camera.
---
FAQs
1. Why are my TikTok videos blurry or pixelated?
Poor lighting, low-resolution camera settings, or a sluggish internet connection are just some of the causes of blurry or pixelated movies on TikTok. Low-light filming environments and the digital zoom capability may also degrade video quality.
2. Is TikTok camera quality different on iPhone and Android devices?
The quality of your TikTok videos may change depending on the device you use to view them. The camera quality on Android handsets varies by brand, model, and camera specs, in contrast to the typically high standard set by recent iPhones.
---
Final Words
In conclusion, if you're using an iOS or Android smartphone and having problems with TikTok's camera quality, it's crucial to understand the potential causes. TikTok specifications, the resolution of your smartphone screen, app settings like Data Saver mode, and the uploading problem are all potential culprits.
TikTok users who care about the quality of their videos may try using Wi-Fi for uploads, recording at a higher resolution, and uploading through the website. The visual quality of your TikTok movies and your audience's interaction with them may both be improved by applying these suggestions.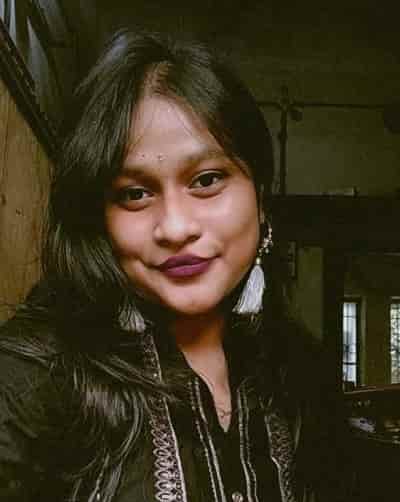 Having earned a Bachelor's degree in Commerce from Ravenshaw University, with a background in Accounting and Finance, Akshita Pattanayak contributes to UniTopTen by writing clear and concise articles based on Finance-Tech. With more than a hundred fin-tech related articles, she hopes to educate people about how banking and payment apps function.