Can you sell instantly on Coinbase?
Why can't you sell on Coinbase?
How do you sell your assets on Coinbase? Get to know the answers to these questions.
Coinbase is a cryptocurrency trading service that lets you buy, sell and manage all your cryptos in one place. You can buy different types of crypto and convert them to USD if you want to cash out. Or you can send your bitcoins from other apps like Cash App to Coinbase. This is a multi-purpose application or service to be precise.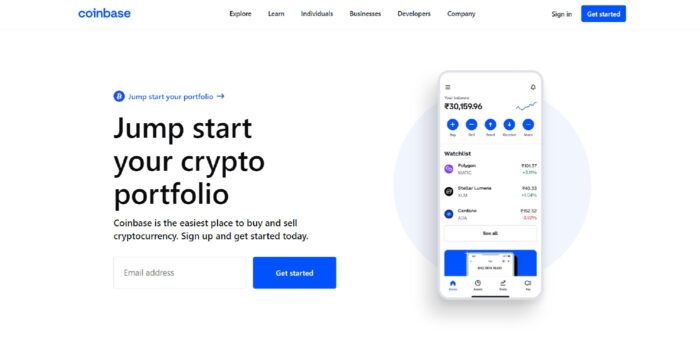 ---
Can you sell instantly on Coinbase?
Short Answer: Yes, you can sell instantly on Coinbase. You can select the crypto you want to sell and it will show you the number of dollars it will be converted to. 
Customers who live in the US, UK, and Europe can buy or sell assets they wish almost instantly. But depending on the method they want to receive the money, the money will take time to be reflected in their account. Wire transfers take 1-2 business days. But transfers to bank accounts generally take at least 5 days.
Sometimes the transfer of money from your Coinbase account to your bank account might just take a few minutes to hours too. This is the least time in which they can send the money, if possible.
People who live in Canada can also instantly sell their assets with an added advantage. So, they can instantly transfer the converted amount to their PayPal account and start using it wherever they want.
Also, it is important to note that, some countries like Australia, New Zealand, and Singapore do not allow selling yet.
---
Why can't you sell on Coinbase?
Here are a few reasons you might not be able to sell on Coinbase.
Reason 1 – Unverified card
Once you have added a card to your account, you will get a verification request in your email. If the verification process is not done, you will not be able to buy or sell anything from your Coinbase account.
Also, it is recommended that you have at least two cards in your account for the selling option to work properly. Because users have reported that the purchases can be done using one card and the money from the assets sold will be sent to the other card. This makes the whole process of selling faster.
---
Reason 2 – Coinbase server issue
Server issues are very common while selling cryptos. Because as of this moment, millions of people are either buying or selling their cryptocurrencies. So, if you are unable to do it at a certain time period, you can try selling it later. Their social media account will inform you if there is any issue with their servers.
---
Reason 3 – Temporarily unavailable
Sometimes Coinbase locks the options to buy or sell your assets arbitrarily. They do this to reduce the traffic of users that are selling at this moment. If the server crashes during the transactions, your assets will literally be floating in the air.
So, this is done for the safety of your assets and prevents the failure of transactions.
---
Reason 4 – Technical issues
Other technical issues like unresponsive applications or websites, might be the reason for your selling issues. An issue with your own device might be the reason the application or website is not working properly. Try again after a few minutes.
---
Reason 5 – Issue with the bank
When you sell your assets and convert them to money, you transfer them to your card or your bank account. But when you are selling the asset, if there is any issue on the bank's side (bank's server or other technical issues at the bank), the sell-out will not happen.
---
Reason 6 – Suspicious activity
If you have done anything out of the ordinary i.e. broke any of their rules and regulations, they have all the means to block you from accessing certain things like selling and buying crypto. And if they do have proof that you have done something bad, they can close your account and block you from ever using Coinbase.
---
How do you sell your assets on Coinbase?
Let us take a look at the steps to sell your assets on Crypto.
Step 1 – Open the website or application, search for the Buy/Sell logo (the one with the bi-directional arrows) and select it.
Step 2 – Under that, you will find the option Sell.
Step 3 – After selecting the option, you will be displayed with the assets/cryptos you possess. Select the ones you want to sell and the amount of them you want to sell.
Step 4 – Then choose a way to receive the money. You can either choose a bank account, wire transfers, or cards.
Step 5 – Finally, Confirm your choices and the assets will be sold.
Depending on the option you selected for the funds' transfer, the money will appear in your account in a matter of minutes or days in a worst case scenario.
---
FAQs
Q1. What are the fees for selling or buying crypto on Coinbase?
The fees for selling and buying change depending on the number of cryptos and the time you are doing it. But it generally is 0.1% of the amount of crypto being sold.
A lot of factors are taken into consideration for transactions on Coinbase. Like market values, time, amount of cryptos, and the payment method you chose will determine the fees you pay for that particular order. You can check out their pricing and fee details for more information.
---
Q2. Do all banks in the US allow Coinbase?
Not all of them, but a majority of the top banks do accept Coinbase. 
Many banks like Chase, Bank of America, Goldman Sachs, Wells Fargo, and some other major banks are crypto-friendly. So, if you are going to indulge in Crypto, these are the banks you need to consider. You can easily transfer your crypto to USD and vice versa too. And you will surely have a hassle-free experience.
---
Final Words
This article has given you information on how to sell your cryptos instantly. And also the reasons for not being able to sell on Coinbase. The steps to do it are mentioned clearly. Furthermore, a few frequently answered questions help you solve your doubts about Coinbase.
So, be sure to remember this article whenever you are stuck during a selling issue on Coinbase. That is all folks!
Don't have a good day, have a great day!
---
Further Reading:
Why does Coinbase say I have 0 to withdraw
Why is Coinbase Wallet balance not updating (6 Reasons)
Why is my Coinbase account restricted
Why can't I cash out on Coinbase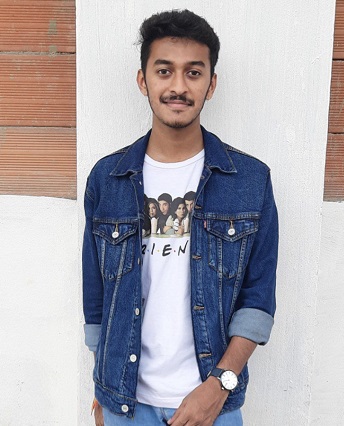 Sri Sahith is passionate and writes his articles by ensuring attention to detail. During his graduation study, he has taken elective subjects like Business Economics and Financial Analysis. These gave him the interest, knowledge and passion to write articles related to Finance-Tech. Also, he loves to read books and talk about them as long as possible.