Coinbase is the biggest cryptocurrency exchange where users can safely store, buy, sell, and withdraw their digital currency.
Since it handles large sums of money, it's no wonder that Coinbase is quite concerned with keeping its customers' information secure.
Because of their stringent security measures, you may experience temporary account limitations or even lockouts.
These measures are necessary to protect all Coinbase customers from fraudulent transactions.
In this piece, we'll look at some of the potential triggers that might lead to Coinbase taking action against your account.
We will also investigate your options for resolving the problem and restoring normal service to your account.
---
Why is my Coinbase account restricted?
Short Answer: Your Coinbase account has been restricted due to suspicious or fraudulent conduct, violation of User Agreements, or interaction with a fraud scheme. Also, this might be a problem if selling cryptocurrency is illegal in your jurisdiction.

1. Violation of Terms and Conditions
In the event that a user's account no longer satisfies all of the Coinbase requirements, they will be regarded to have breached the terms of service.
Restrictions on accounts might be put in place for a variety of reasons:
Failure to establish identity due to lack of identification verification

Making a purchase using a fraudulent credit card

Sending funds from a bank account that has not been verified

Invasion of the platform's security

Having a reputation as a possible terrorist

Having your smartphone rooted
2. Unusual Behavior
Likewise, if Coinbase determines that your account poses a significant threat of cryptocurrency fraud, it may place limits on your account's activity.
As soon as the platform notices anything out of the ordinary, it will halt trading until it can figure out what's going on.
The platform may get suspicious if there are a large number of unsuccessful logins or if logins are made from an unfamiliar machine.
That's why it's for your own safety that we impose certain restrictions on your account.
3. Being Scammed 
If you have fallen victim to a bitcoin scam scheme, you may also find your account temporarily disabled.
Due to the current state of the bitcoin industry, which is mostly unregulated, it is possible that unlawful conduct is actually occurring on DeFi (Decentralized Finance) exchanges such as Coinbase.
As a precaution, Coinbase has temporarily disabled certain of your account features should you fall victim to a bitcoin fraud.
4. Exposure of Private Data
Also, there's a chance your personal data has been compromised. Coinbase takes every precaution to protect its customers' privacy, but the platform is still vulnerable to cyberattacks.
If Coinbase suspects that your personal information has fallen into the wrong hands, it may temporarily disable your account.
5. Fraudulent Conduct
If an investor is found to have engaged in fraudulent activity, Coinbase may suspend or terminate their account.
Users that engage in illegal activities, like mining scams, will have their trading privileges and wallets removed from the site.
By excluding dishonest users, Coinbase can keep its good name and continue to inspire confidence among its legion of users.
6. Transactional Challenges
It's possible that Coinbase won't be able to fulfil your purchase if a previous one was charged back or reversed.
In the event that a recent transaction was reversed or a chargeback was issued, you should contact the platform's customer care staff immediately.
7. Selling cryptocurrencies is illegal in your country.
To put it simply, if your nation forbids the sale of cryptocurrencies, your account will be limited and you won't be able to add a payment method.
---
What do I do if my Coinbase account is restricted?
Method 1:  Complete the Verification 
If you haven't completed the Know Your Customer (KYC) process and submitted all the required papers, Coinbase will limit your account to just taking cryptocurrency payments.
Attempts to regain access to your account will need you to prove your identity.
You must provide the required documentation in order to address the problem. Documents such as a utility bill, a picture ID, and a proof of residency are required.
On average, Coinbase requires a week to verify a user's identity. You'll get an email update once everything is done.
---
Method 2: Enroll in two-factor verification.
If Coinbase receives a report of suspicious behavior, the account in question will be frozen.
The platform will prevent any further transactions from the user if issues like repeated unsuccessful login attempts or illegal transactions appear.
With this restriction, Coinbase can be sure that an unauthorized third party, such as a hacker, has not gained access to the user's account.
By enabling two-factor authentication, you can help protect your account from fraudulent use. This is how you should set it up.
A user's profile may be accessed by clicking on their image in their Coinbase account.
Step 1: Select "Security" from the "Settings" menu

Step 2: Navigate below to the "2-Step Verification" option

Step 3: Choose the Authenticator App by clicking "Select" on it

Step 4: Enter the 7-digit verification number received on your phone

Step 5: Click "Confirm."

Step 6: Scan the displayed QR code with your authenticator app

Step 7: Click the "Enable" button
Once you have entered the app's generated code on your desktop, click the "Enable" button.
If 2-factor authentication is successful, you will get a text message letting you know.
At the moment, Coinbase is compatible with the Duo Mobile, Google Authenticator, and Microsoft Authenticator authenticators.
---
Method 3: Modify your specifications and where you live.
Some consumers experienced this issue and were left helpless for weeks, highlighting a major issue that Coinbase users in the United States have with this exchange.
When this happens, you may fix your Coinbase account by going to your profile and updating the information to reflect that you now live in the United States of America.
This is something some customers have done while waiting for Coinbase to validate and verify their account.
---
Method 4: Alter your password.
If you're experiencing a slight restriction in your account, likely due to security concerns, changing your password may be the best option.
This is how you can change your password:
Step 1: Navigate to the Settings tab.

Step 2: Go to the Security section.

Step 3: In the Password field, replace your old password with a significantly stronger one.

Step 4: Lastly, input the SMS verification code that you were sent.
---
Method 5: Switch to a different cryptocurrency trading site
To determine whether you may legally sell cryptocurrency in your nation, you need to first verify its legality.
It is currently not possible to sell cryptocurrency on Coinbase if you are located in New Zealand, or Singapore.
Because of this, adding a payment method is currently disabled.
Contacting Coinbase support would be pointless in this scenario, as they would just repeat their policy that selling cryptocurrencies is not currently available in your jurisdiction.
The workaround is to move your cryptocurrency holdings from Coinbase to another exchange that is supported in your country.
You will need to get in touch with Coinbase Support for assistance if the sale of cryptocurrencies is legal in your jurisdiction but your Coinbase account is still barred from doing so.
---
Method 6: Get in touch with Coinbase Support.

Get in touch with Coinbase Support if you're having trouble making a withdrawal to your bank or logging into your account.
The support staff will request personal data and further information about your situation.
In addition, they will provide an explanation for why your profile was temporarily disabled.
Contacting assistance as soon as possible is recommended if you encounter a blocked account.
---
How long does it take to un-restrict a Coinbase account?
Account restoration typically takes up to 48 hours but may take longer in rare cases.
After a period of 24 hours, you ought to be able to successfully execute purchases and sales after logging in to your account.
Your whole trade powers ought to be restored within 48 hours.
To ensure your account's safety, sending will be blocked until the specified time has elapsed.
If you try to log in before the 24-hour security period has ended, a message saying "For your security we disable sending crypto for 24 hours after account recovery" will appear.
---
FAQs
1. Does Coinbase have the ability to freeze a user's cash?
When Coinbase suspects fraud or suspicious activity, it may temporarily disable a user's account.
For Coinbase to respect the financial rules in your nation, it must submit to the oversight of the Office of Foreign Assets Control.
2. Is it possible to buy crypto if my Coinbase account is restricted?
Even if your account is temporarily locked, you will still have full access to all of your money.
You can't make any investments, however.
You may still move cryptocurrency out of your Coinbase wallet and into another wallet or a verified bank account, even if your account is restricted.
---
Final Words
Your ability to purchase or sell cryptocurrency on Coinbase will be revoked if your account is suspended or closed.
There will be a short hold time as they examine your submission and authorize your Coinbase account.
Users of Coinbase are protected from scammers by the platform's stringent account policies.
In cases where the user agreement has been broken or if the platform detects suspicious behavior, account access may be restricted.
Assuming you've provided the necessary Know Your Customer (KYC) information and are acting within the bounds of authorized bitcoin trading activities, your Coinbase account should be free of any limitations.
---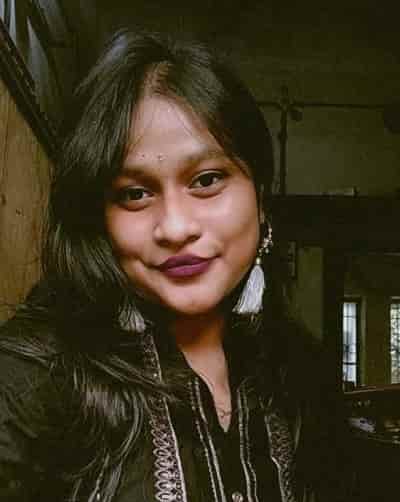 Having earned a Bachelor's degree in Commerce from Ravenshaw University, with a background in Accounting and Finance, Akshita Pattanayak contributes to UniTopTen by writing clear and concise articles based on Finance-Tech. With more than a hundred fin-tech related articles, she hopes to educate people about how banking and payment apps function.