Are you someone who is encountering issues with Experian?
Is Experian Boost not working for you?
Well, you don't have to worry much; a lot of users report the same issue. And here, in this post, you are going to learn possible reasons why Experian Boost is not working for you.
You will find a quick guide to fix the issue along with the reasons.
---
Why is Experian Boost not working
Experian Boost is the services provided by Experian, the multinational consumer credit reporting company. The services can be availed by the users for free to raise their credit score.
Experian Boost is relatively easy to use; the user is required to log in to their Experian account and link their current account to it. And right after linking the current account, Experian keeps track of the transaction to and through the account and calculates the possible boost as per the user's usability.
Sometimes, users report that they are unable to take advantage of the Experian Boost, and it's not working for them. The users facing the same issues can check out the list of all possible reasons why Experian Boost is not working for them.

1. Checking it before billing period
Experian Boost is a service that can help you boost your credit report. And the best part is, everyone can use it for free of cost.
For the free Experian Boost users, the credit score will be updated every 30 days by Experian. That means, if you have been using the Experian Boost service, you will see the updated credit score only after a 30-days period.
Experian does that to make sure that before updating the credit score, the payments or billings done by the users are also considered.
So, if you are checking your credit score before a 30 days period, you cannot expect Experian Boost to work. But, if you are happened to be a CreditExpert customer, which is a paid service, you will have the updated credit score daily.
Fix – The way to fix this issue is quite simple. Check your credit score only after 30 days of the previous update. And if you are a CreditExpert user and still cannot see the Experian Boost effect on your credit score, you might want to proceed with the next part.
---
2. Lender not supported by Experian
Experian considers all of the payments and investments made to and from the users' bank accounts. Experian calculates the last 12 months' data, updates it every month, and evaluates if the particular user can receive the credit boost.
The updated credit report is then shared with the participating lender. Here, the lender is nothing but the company which offers their services or goods based on your credits.
The lender can be apps like Klarna, an energy company, and others. And Experian can share the boosted credit score with almost all lenders. But, still, not all lenders are available in the list of supported lenders.
Fix – If Experian doesn't support a particular lender, you won't be able to take advantage of your boosted score. There is nothing much you can do. You will have to avail services from a supporting lender.
---
3. No Current Account
If you are new to the Experian Boost services. You must know that the boost for the credit score is not calculated based on the total amount held in the savings account. Experian just considers the payments and transfers into savings and investments from the user's current accounts.
That's why the user can only connect their current account with Experian. Payments into savings and investment accounts, Council Tax payments, digital entertainment payments, and the total amount paid in and out through the current account is considered while calculating boost for your credit report.
Fix – You might be trying to connect your account other than your current account with Experian. But, unfortunately, this won't help you increase your credit score with Experian Boost. Connect existing current account with your Experian account.
---
4. All accounts not connected
Well, to get the best out of Experian Boost service, you must connect all current accounts with your Experian account. This is really important if you use every bank account for making payments. Otherwise, you will find it hard to get that boost.
And if you are keeping a strong payment history, you might want to add all your accounts to show your financial responsibility to Experian. And this will help you get the necessary credit boost.
Fix – If you have an account that is used to pay for phone bills, Netflix, or any streaming services' bill, energy, and even water bill, you must connect it to your Experian account. On connecting a good-standing account to Experian, your credit score will be recalculated, and you might get the boost.
---
5. Technical errors
In this post, we have discussed all the possible reasons why Experian Boost is not working for you. As mentioned here could be some very common issues. But, sometimes, the problems could be from the service provider.
If you are unable to connect your bank account to your Experian Boost account or even you cannot log in to the account, the Experian servers may be facing downtime or just a minor technical glitch.
According to some Redditors, they receive the "UNEXPECTED_ERROR_OCCURED" code whenever they try to connect to their Experian account. The same happens when the users answer the security questions before logging in to the account.

If you are facing the same issues, you must check out the possible fix for this issue.
Fix – If you are having issues in connecting with your Experian account, you should try this simple guide for troubleshooting.
1. Remove the linked banks and try linking them again with your Experian account.
2. Open the Experian website in a new incognito/secure mode tab in your browser. You can use any browser to get the work done.
3. Use a different browser. If you have tried connecting to Experian in Incognito mode and it still doesn't work, we will suggest you try it on a different browser.
4. Turn off the bank's two-factor authentication. Well, the last option is to turn off your bank's two-factor authentication. This might help you to get connected.
5. If you have tried all these four methods and things still do not work for you, we suggest you contact Experian support team.
You can call the Experian customer care at 1-866-617-1894
Monday – Friday: 6 am to 8 pm PT
Saturday – Sunday: 8 am to 5 pm PT
If you can connect to the Experian account and still have some issues, there could be a possibility of a server issue with Experian.
There is no particular fix for a problem like this. You will have to wait till the servers come online again. You can keep an eye on the server status updates by following the official social media handles of Experian, where you can check the tweets about services status.
Another way is to check the reports on downdetector.com.
And that's all the possible reasons along with their fixes.
---
Should you stay connected to Experian Boost if you don't get a Boost
Well, we suggest you stay connected to Experian Boost even if you haven't received the boost. If your account is in good standing and you are able to pay the bills on time with your account, you will definitely get a boost.
If you haven't received a boost on Experian, you can check out the first part of this post, where we have mentioned how you can ensure to get a boost.
Experian calculates the data at the end of the month for free users. If you are a free user, check out the credit score after 30 days of the previous update in credit score.
---
Final Words
Allow us to wrap this post right here.
In this post, we have discussed the reasons why Experian boost is not working for you. And along with the reasons, we have also mentioned the ways to fix this issue.
If you have any issues regarding anything, you can let us know in the comments section below.
---
Further Reading:
How to unfreeze credit on Experian (lift freeze)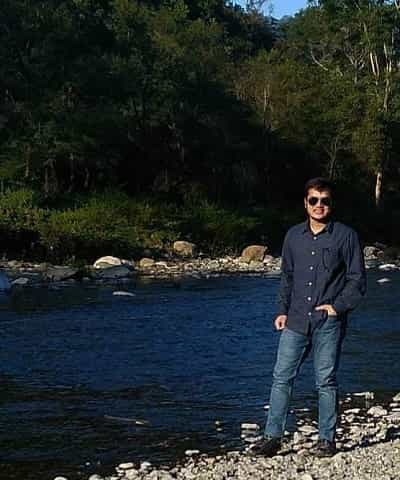 Ankit Kumar is an Engineer by profession and a blogger by passion. Over the last several years, he has written tons of articles, solving queries on Quora. He also has years of experience in investing in Cryptocurrencies, Funds, and Stocks.