If you're here, it's probably because you want to know how to stop using Plaid with your Venmo account. While Plaid is a great way to keep track of your money, there may be occasions when you need to disable it.
Maybe you're worried about identity theft or data sharing, or that Venmo might lose connection with the bank while using Plaid.
Whatever the case may be, we are ready to provide a hand in resolving the issue at hand. By following the steps outlined in this post, you will be able to disable Plaid on Venmo and put an end to your issue.
---
How to turn off Plaid on Venmo
After deleting your bank account from Venmo and re-adding it using the manual verification method, you will be able to stop Venmo from using Plaid at any moment.

Here's how you can turn off Plaid on Venmo:
Step 1: Open the Venmo application on your smartphone and select the "" sign.
You may get started with Venmo by opening the app on your smartphone or tablet. Make sure you're signed into your account.
After you've signed in, click the "
" symbol in the top left corner of the window and you will be redirected to the "You" section. You may adjust your Venmo account's preferences and use other features through the menu.
Step 2: Navigate to the "Settings" tab and select "Payment Methods"
Pick "Settings" from the drop-down menu that appears when you access the main menu of Venmo. You will be able to see several choices under the Settings section. Find the button labeled "Payment Methods" and click it. You may access and handle the bank accounts and credit/debit cards you have connected to your Venmo account through this.
Step 3: After selecting the desired bank account, click the "Remove Bank" button.
Select the Venmo bank account connected with Plaid in case you're managing various Venmo bank accounts. Select the bank account that you no longer want to use Plaid with. When you click on this option, you'll be sent to a site where you can review information on that specific bank account.
Look for the "Remove Bank" button at the bottom of the page that displays your bank details. When you select this option, you'll be able to unlink your bank account from your Venmo account.
Step 4: Confirm that the bank account removal was accomplished.
If you choose "Remove Bank," Venmo will ask you to ensure that you want to disconnect that bank account. The Venmo application will prompt you to confirm that you wish to remove the linked bank account. Click the "Yes, remove" button to confirm that you want to uninstall Plaid.
After you approve the removal, Venmo will no longer allow Plaid to be used with your account. This implies that the functionality offered by Plaid inside Venmo will be disabled. Despite this, you will still be able to utilize Venmo to exchange money through a variety of alternative payment options.
When you turn off Plaid in Venmo, just the connection between Plaid and your bank account will be severed. You may keep using Venmo as usual, since your account won't be deactivated. However, you'll have to re-establish the connection between your bank and Plaid if you ever want to use Plaid again.
---
FAQs
1. Is it possible for me to use Venmo if I don't have Plaid?
Yes, Venmo may be used without Plaid by attaching your bank account via a manual verification process. To do so, input your bank's routing number and account number into Venmo. The platform will then conduct two micro-transfers, each consisting of an identical withdrawal and deposit, confirming your bank account's possession.
Micro-transfers need a minimum balance of $2 and typically take between 1 and 3 business days to process after verification. It's also possible to connect your bank account with Venmo by adding your debit card. Adding a debit card provided by your bank is a simple process with Venmo.
2. Can I Trust Plaid with My Venmo Account?
It is typically safe to use Plaid with Venmo. To keep users' information safe, Plaid employs several measures, including encryption, authentication, and regular audits.
And since they work with several financial institutions and fintech firms, any problems with customer data privacy might be disastrous for their brand. Additionally, Plaid emphasizes that they will not provide any of your banking details to third-party services or applications unless you express consent.
For more information on this particluar topic, you can check out this article – Is Plaid on Venmo safe?
---
Final Words
There are situations in which turning off Plaid might be a good idea. You could, for instance, be hesitant to use an external service like Plaid because of security and privacy concerns, or you might just want to handle your financial transactions independently.
Also, should you decide to transfer banks or connect another bank account to Venmo, you will have to unlink the old bank account from Plaid first. By following the step-by-step instructions in this article, you will be able to turn off Plaid on Venmo easily and have more control over your financial data inside the Venmo app.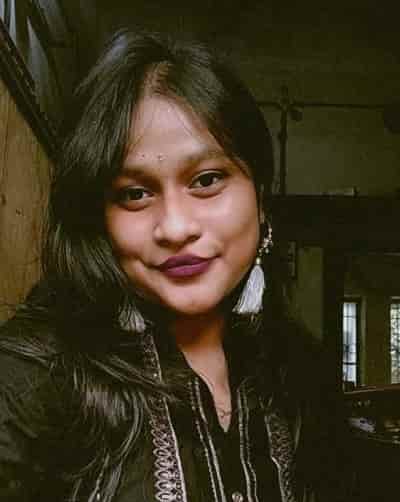 Having earned a Bachelor's degree in Commerce from Ravenshaw University, with a background in Accounting and Finance, Akshita Pattanayak contributes to UniTopTen by writing clear and concise articles based on Finance-Tech. With more than a hundred fin-tech related articles, she hopes to educate people about how banking and payment apps function.