Want to sell your AXS tickets on StubHub because can't make it to the show? If so, you've landed at exactly the right place!
Ticket resale services like StubHub might be useful for making a profit, but selling tickets using the platform can be difficult if you're not familiar with the platform.
The possibility that you won't be able to sell your tickets on StubHub may also have you concerned. In that case, you can check out this article – What happens if my tickets don't sell in StubHub?
However, fret not! You may easily sell your AXS tickets on StubHub by following our straightforward, step-by-step tutorial. This article will provide you with the knowledge and confidence to sell your tickets online, discover buyers, and complete the sale successfully. So, let's dive in and ensure you have a hassle-free selling experience!
---
How to sell AXS tickets on StubHub

1. Make sure you have an account with StubHub
In order to sell your AXS tickets on StubHub, you must first make an account on the platform. Visit StubHub's site or download the app, and fill out the required information to register for an account if you don't already have one.
2. List the AXS tickets for sale on StubHub

After registering with StubHub, you can start selling your tickets by logging in and going to the platform's "Sell Tickets" page. From this page, you can begin listing AXS tickets for sale. Specify the event, the seating arrangement, and the number of tickets available.
You may use StubHub's recommended pricing or create your own price per ticket. After you've settled on a selling price, choose a payment method by filling out the relevant fields and then click on "Create Listing." As a last step, please confirm that you accept the terms and conditions.
3. Wait till someone buys your ticket
Those interested in purchasing your AXS tickets may do so after you've listed them for sale on StubHub. Don't forget to check your StubHub account often for new messages from interested purchasers.
4. Look for the ticket you sold
In order to transfer your tickets to the buyer once they have made a purchase, you will need access to the tickets. In this scenario, AXS is the original ticket source, thus you'll need to log in to your account here to view the tickets.
5. Collect buyer information
Gathering information (such as email ID, name, address, etc) about the buyer is necessary for a smooth ticket transfer. There are two options on StubHub for obtaining this data:
Via email:
Whenever your tickets are sold on StubHub, you'll be notified via email. An individual's personal information, such as their email address and any other relevant data, will be included in the "Sale info" part of this email.
Via StubHub:
Step 1: Access your StubHub account by logging in.
Step 2: Access the sales page by clicking "My tickets" followed by "Sales."
Step 3: Now locate the particular transaction
Step 4: Tap the button labeled "Click to view Buyer info."
The recipient's email address, along with other personal details like name and address, will be shown.
6. Send the tickets from your AXS account
You may now transfer the AXS tickets to the purchaser as you have their contact details. Here's how you can do that:
Step 1: Access your tickets
Choose the ticket image or the "My Tickets" tab under your AXS account to access your tickets.
Step 2: Pick the desired tickets and hit the 'Transfer' button.
Step 3: Fill in the buyer's info
Simply type in the buyer's first and last name, their email address (the one associated with their AXS account), and a custom message.
Step 4: To finalize the transfer, choose Continue followed by "Confirm Transfer".
7. Confirm the sale on StubHub
After the successful transfer, you may be asked to verify the transaction on StubHub. This is how you do it:
Step 1: Open StubHub and navigate to My Tickets followed by Sales.
Step 2: Locate the specific sale and choose the "See actions" option.
If you see the option "Confirm transfer," make sure you choose it. If not, you need not take any further action, as StubHub will automatically verify this transaction for you. This will be done within half an hour after the ticket transfer.
Whether you confirm the transfer yourself or StubHub does it automatically, you should get an email from StubHub after the transaction is finalized and the tickets have been transferred.
---
FAQs
1. Are there any fees involved in listing tickets on StubHub?
No, there is no cost associated with listing tickets on the StubHub site. There is, however, a transaction fee associated with each ticket sale.
The selling charge is normally calculated as a percentage of the total ticket price but may also be determined by additional factors specific to each event.
For more info regarding this, you can refer to this article – How much does StubHub charge to sell tickets?
---
Final Words
Congratulations! Now that you know what to do, you can sell AXS tickets on StubHub like a professional. By following the steps outlined in this article, you will be able to successfully sell tickets on StubHub.
Whether you're an experienced seller or just starting out, you'll be able to make your way through the selling process with the help of our simple and detailed instructions. If you have any spare AXS tickets lying around or are unable to make it to an event, you can now consider selling them on StubHub so that someone else may enjoy the show.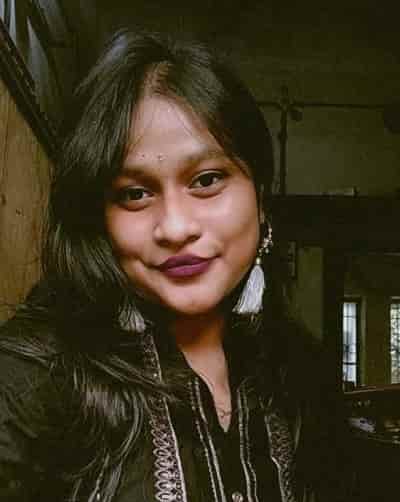 Having earned a Bachelor's degree in Commerce from Ravenshaw University, with a background in Accounting and Finance, Akshita Pattanayak contributes to UniTopTen by writing clear and concise articles based on Finance-Tech. With more than a hundred fin-tech related articles, she hopes to educate people about how banking and payment apps function.