When a client's bank account is locked, the consumer is no longer able to use the account's money for any purpose, including making withdrawals, making purchases, or making bill payments.
If your bank decides to lock your account for whatever reason, they are not obligated to provide you with any warning.
We're here to assist Bank of America customers whose accounts have been locked.
In this post, we will discuss the various reasons for this issue as well as the steps to take if you ever find yourself in this predicament.
---
Why is my Bank of America account locked?
Short Answer: Your Bank of America account has been locked due to insufficient funds, unusual behavior, or outstanding obligations to creditors or the government.

1. Invalid Login
If you're employing a password manager or have saved login information in your browser, those details are likely out of date.
And repeatedly entering the incorrect credentials may result in your account getting locked.
Although Bank of America has no control over whether or not your browser saves credentials, clearing them out might let you sign in again.
---
2. Unusual or Illegal Behavior
There is no legal need for a bank to investigate suspicions of criminal activity before taking such action.
Rules imposed on the banking industry grew more stringent following tragic incidents such as terrorist attacks in an effort to stop criminal organizations from using banks as a means of conducting their illicit trade.
Money laundering is a common target of the banking industry's regular monitoring of customer accounts for unusual behavior.
In money laundering, significant quantities of money obtained via illegal means are put into bank accounts and then transferred between accounts to make it look as though the funds originated from a legitimate source,
The funding of terrorism is another common cause of bank account closures.
---
3. Financial Obligations owed to Lenders
Your bank account may be locked if you have outstanding debts and your creditors demand payment. However, they cannot do this without first receiving judicial clearance.
A judgment against you is what they use to do this. The bank receives and stores this information.
If you have a loan and a bank account with the same financial institution, the lender may take money from your bank account to cover any overdue debts without having to go to court.
By agreeing to the terms of the loan, you authorize the bank to conduct all necessary transactions with your account, such as in the case of a default.
---
4. Debts owed to the government
People who owe money to the government in the form of school debts or back taxes may also have their funds locked.
If taxes are not paid when due, the IRS may impose a tax levy. This restriction will remain in place until the debt is paid in full.
Government agencies have many options for collecting on overdue student loans, including keeping a portion of your tax return or levying a portion of your wages each month.
In the event of loan default, the federal government may seize funds from your paycheck or tax refund without first obtaining a court ruling.
---
How long will my Bank of America account be locked?
Depending on the circumstances, your Bank of America account may be frozen for 10, 45, or even 90 days.
You should expect your Bank of America account to be locked for anywhere from 10 days (in cases where the investigation is straightforward) to 45 days (in cases where the investigation is more complex).
However, given the lack of definite guidelines, it's safe to anticipate that this might go on for quite some time.
Accounts that have been locked due to legal proceedings might stay locked until authorities give the bank permission to lift the hold.
If your funds were locked as part of a debt collection effort, the court will determine when the hold will be lifted.
If you can work out a repayment schedule with your creditor, they may release some or all of your funds.
---
Bank of America account locked: What to do now
Method 1: Recover your account using the Sign-in page.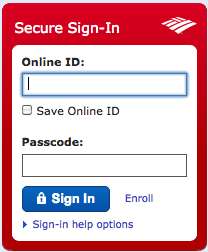 Step 1: Navigate to the sign-in page
Navigate to the sign-in page for Bank of America Online Banking.
Step 2: Navigate to "Sign in help options."
Choose the down arrow to the right of "Sign in help options."
Three choices will appear: "Forgot your Passcode," "Forgot your Online ID," and "Forgot your Online ID and Passcode."
Step 3: Pick the option that best fits your needs.
After clicking the button, you'll be sent to a new page where you'll be asked to enter the last 6 digits of your card or account number, in addition to your SSN or Tax ID (TIN).
Step 4: Click "Continue" and then adhere to the on-screen instructions
Click "Continue" and then adhere to the on-screen instructions to change your password and regain access to your account.
There will be a follow-up email to confirm the adjustment.
To proceed without a Social Security number or Taxpayer Identification Number, click "Don't have an SSN or TIN?"
Just type in your account number, the last six digits of your ATM/debit card number, and your PIN.
When asked, click "Continue" to proceed with changing your password and regaining access to your account.
There will be a follow-up email to confirm the adjustment.
---
Method 2: Make a suitable deposit
Take prompt action to fix the problem by making a suitable deposit when required.
For example, assuming the bank locked your account since it had been inactive for some time or as a result of a negative balance, you may just have to make a suitable deposit into your account for the bank to lift the ban.
---
Method 3: Remove the browser's stored login information.
If you've saved credentials in Chrome and want to remove them:
Step 1: Navigate to the Settings menu.

Step 2: Navigate to the Autofill menu and choose Passwords.

Step 3: Choose Remove
Place your mouse pointer over the menu icon for bankofamerica.com in the Saved Passwords area and choose Remove.
To remove Safari's saved credentials:
Step 1: Simply go to Safari's menu and choose Preferences.

Step 2: Go to the tab labeled "Autofill."

Step 3: Choose the Edit button under Usernames and Passwords.

Step 4: Remove the listing for bankofamerica.com.
Removing saved login information from Microsoft Edge:
Step 1: Choose Settings, and then click Advanced Settings.
On the browser's main menu, choose Settings, and then click Advanced Settings.
Step 2: Choose Manage passwords from under Autofill Settings.
To remove a particular stored password, choose the website and click the X
---
Method 4: Speak with customer service
If you have any suspicions about fraud involving your bank account, you may contact their customer support.
Some financial losses may be recovered with the help of fraud insurance.
In certain cases, you may be asked to terminate your account and start a new one before being handed a new debit card.
To reach Bank of America, dial 800-432-1000 inside the United States or 1-315-724-4022 internationally.
To get into your account again, just follow the on-screen instructions to contact a support rep and confirm your identity.
---
Method 5: Ask Bank of America for a confirmation letter
Request a confirmation letter from the bank customer care agent outlining the circumstances behind the locking of your account as well as the steps you must follow to unlock it.
In case you have written any checks or allowed any debits from your account before it was locked, this letter will ensure that they are returned to the recipient as unpaid.
---
FAQs
1. What happens when Bank of America closes your account?
The bank is not compelled to inform you that it has closed your account.
The bank must repay your funds, excluding any outstanding fees or penalties.
A cheque is the most probable method of reimbursement for the returned funds.
2. How do I prevent my Bank of America account from getting locked?
Do not make any improbably huge deposits or purchases, verify the authenticity of any checks you cash, and maintain your contact details up to current.
If you typically spend $20-$25 per day on your debit card, an unexpected splurge on high-end goods or pricey retailers might arouse suspicion.
Be sure to notify your bank of your trip dates and destination(s) in advance to avoid having your account flagged for possible fraud while you are away.
You may accomplish this in several different ways, including by phoning your bank, going to an actual branch, or utilizing the bank's website or mobile app.
In addition, you may tell the bank how to contact you most conveniently while you're away.
Even if you've already left the country, you may always go back into your online bank account and make adjustments to your trip.
---
Final Words
If your account is locked for whatever reason, you need to contact your bank right away to talk with a customer support agent.
After successfully proving your identity, you should have immediate access to your account once again.
To avoid dealing with this again in the future, explore different bank accounts assuming you're not satisfied with the customer support you're receiving now.
---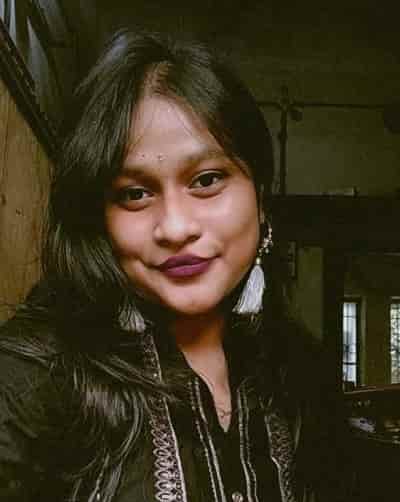 Having earned a Bachelor's degree in Commerce from Ravenshaw University, with a background in Accounting and Finance, Akshita Pattanayak contributes to UniTopTen by writing clear and concise articles based on Finance-Tech. With more than a hundred fin-tech related articles, she hopes to educate people about how banking and payment apps function.