Want to know whether Facebook Marketplace accepts PayPal?
Is using PayPal on the Facebook Marketplace safe?
Is it secure to transfer money over Facebook Messenger?
Continue reading until the end of the article to find out.
Selling your old stuff on Facebook Marketplace is a terrific idea. There are no hidden costs or transaction rates, and your wares will be visible to thousands of buyers. But there is no in-app purchase option in Marketplace. The method of payment is determined by mutual consent between the buyer and seller.
Sellers have every reason to be concerned about not receiving payment. They must exercise caution while deciding on a mode of payment due to the prevalence of internet fraud.
We'll cover the best practices for sending and receiving on Facebook Marketplace, as well as other topics, in this article.
---
Can you pay with PayPal on Facebook Marketplace?
Yes, you may use PayPal to make purchases on Facebook Marketplace.
To access Facebook's Marketplace, tap the button located either at the bottom of the mobile app or in the left sidebar of your main Facebook page. The customer may use PayPal to pay for the item if their PayPal account is connected to Facebook Pay.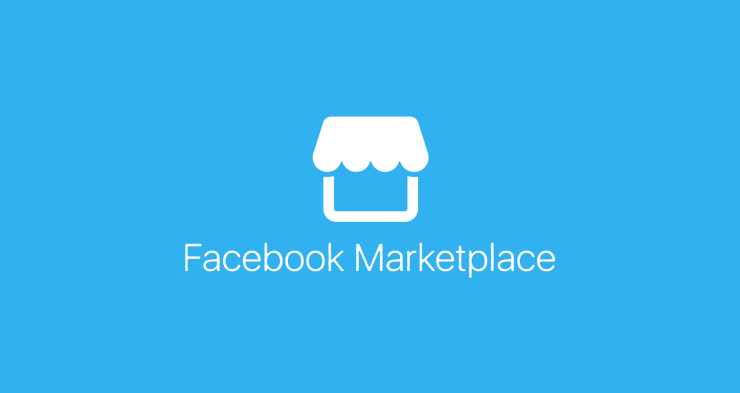 Currently, the "Buy now" button is not accessible for local deals. Only things that are available for shipment may be purchased using (or paid for with) PayPal. You can pay for shippable things on Facebook Marketplace using your PayPal account if you connect your PayPal account to Facebook Pay.
Instructions on how to pay with PayPal on Facebook Marketplace are as follows:
Step 1: Launch Facebook Marketplace on your PC, mobile device, or tablet.
Assuming a vendor has shipping options and you have a PayPal account connected to Facebook Pay, you can buy their goods with a few clicks. However, if you're making a purchase via a local transaction, you will not be able to use Facebook Pay.
Step 2: Look for a product or choose a category.
You may narrow down the results of your search or category selection by using the filters provided.
Step 3: Choose Shipping from the "Delivery Method" tab.
Only products that can be purchased using Facebook Pay or PayPal will be shown.
Step 4: Click on an item to see its information.
Assuming the item can be delivered, a blue "Buy Now" button will appear at the top of the page.
Step 5: Select the Buy Now button.
The option to make a payment with Facebook Pay will open in a new window.
Step 6: Fill out your shipment information and click Next.
Provided you have never used Facebook Pay to make a purchase before, you will be prompted to provide your shipping details at this point.
You'll see that the "Deliver Information" section has your previous shipping details pre-filled if you've ever made a purchase using Facebook Pay. To make changes, just use the arrow to the right of your address.
Step 7: Click "Payment Method" and choose your PayPal account.
By selecting this option, Facebook Pay will prioritize your PayPal account above any others you've added.
Step 8: Examine the information and click Place order.
The vendor has 3 days to send the product after you make the purchase. After the seller stamps the item as sent and enters a tracking number, the funds will be deducted from your PayPal account. Payment to the vendor is not expected until four or five days after you have received the product.
---
Is PayPal safe for the Facebook Marketplace?
Short Answer: In 2022, PayPal is a convenient and secure payment method on Facebook Marketplace. Moreover, if you make a purchase using PayPal on Marketplace, you'll be covered by both Facebook's Purchase Protection and PayPal's Purchase Protection Program provided that you adhere to PayPal's criteria.

For your peace of mind, both PayPal and Facebook provide a Purchase Protection Policy, so using either service on Facebook Marketplace is mostly risk-free. If for any reason PayPal's Transaction Protection doesn't protect your purchase, Facebook would.
Nonetheless, Facebook will not cover the following:
Transactions made on websites run by other parties.
Local pickups.
Money transfers conducted through Messenger.
Payments made via other texting platforms.
Facebook will address issues like:
Not getting an order through.
This product is in the wrong condition.
The vendor did not honor the return policy they advertised.
An unapproved purchase.
A Facebook ban imposed on the Vendor.
If Facebook agrees with your claim, you'll get a complete refund, including the original payment plus any applicable shipping costs.
---
Is sending money through Facebook Messenger safe?
The sending of money over Facebook Messenger is secure. However, consumers must take the initiative and implement industry standard cybersecurity policies across all of their devices.
Several Facebook users are concerned about the level of security that the social media giant employs to safeguard their accounts, particularly when it comes to using more delicate services like Messenger and Facebook Pay. Facebook encrypts all connections for your safety. Financial details sent over Messenger and Facebook Pay are also encrypted by Facebook.
Once you transfer or receive money on Facebook, only the recipient and you will see your name, profile picture, and the amount exchanged. Any information used by the app for identification verification purposes remains private.
Facebook might request extra information from you, such as your legal name, birth date, zip code, last four digits of your SSN, or the answers to a series of security questions which only you would remember. This is done to verify your identity and prevent fraud.
Given that Facebook Pay may be used to buy things, anti-fraud tools keep an eye on customer expenditures for signs of suspicious behavior.
---
How to safely send or receive money on Facebook Messenger
When a buyer is finalized, the following stage is the collection of payment. You need to be sure you'll receive payment in the safest method possible at this crucial phase of the deal. Never send anything out before being paid. Most Marketplace customers are trustworthy, but there are some dishonest ones out there.
To avoid any complications, here are some of the following trusted payment methods:
1. Move funds amongst known and reliable sources.
You shouldn't transfer or accept money from strangers, but rather from individuals you trust and recognize. Consider turning on Facebook's optional additional layer of protection, called two-factor authentication (2FA).
Never approve friend requests from strangers, especially if they claim to be "friends of friends." Fraudsters will compromise the accounts of individuals you know and pretend to be them in order to acquire your confidence and access to your personal information.
Someone who intends to engage in catfishing could go to great lengths to create a convincingly false online persona. Messages seeking payment will be sent through Messenger. Charity, jackpot, romance, lending, and inheritance scams are just some of the methods used by these con artists.
2. Keep your personal gadgets protected.
Make sure your PC and smartphones are password-protected to stop hackers from gaining access and inflicting chaos. Moreover, make sure you have a reliable anti-virus or anti-malware tool installed to assist you to identify dangers like keystroke loggers, that record your keystrokes and communicate them to an attacker.
3. Set up a pickup in your area.
The Facebook Marketplace is intended for use in localized commerce. A default distance of 40 miles is used for local listings. The greatest search radius that may be set by users is 100 miles.
Requesting payment in cash is acceptable if you are doing business in person. Any possible online payment fraud will be prevented in this way. Any desired peer-to-peer (P2P) online payment system is also an option. Once you've received confirmation of the buyer's payment via the app, you may ship the item.
It's best practice to always have your buyer meetings in a public setting. Good options include areas with plenty of people, such as a cafe or shopping mall. When it comes to public safety, some police stations will even let individuals meet in their parking areas. You may sometimes bring a buddy with you while meeting a stranger if you want to ease your nerves.
---
FAQs
1. How do I use PayPal with Facebook Marketplace?
Integrate your PayPal account with Facebook Pay.
The default payment option may be changed to your PayPal account.
To use PayPal for the purchase of a shippable product, simply select the "Buy Now" button.
To accept payments with Facebook Pay as a merchant, you must specify that your product can be shipped.
2. How do I stop being scammed on Facebook Marketplace?
Avoid entering your information into giveaway offers. Make sure you only use secure payment options like PayPal or Facebook Checkout when making a purchase over Facebook Messenger. Scammers often ask for payment through gift cards, wire transfers, or mobile payment apps like Venmo and Zelle.
---
Final Words
It is crucial that you have a secure method of receiving payment for your Marketplace ad. The vast majority of users have positive experiences selling products on the marketplace, but vendors should still be wary of potential scams. Approve transactions from trusted payment platforms only.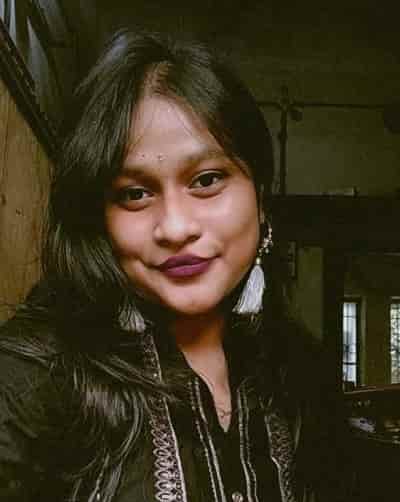 Having earned a Bachelor's degree in Commerce from Ravenshaw University, with a background in Accounting and Finance, Akshita Pattanayak contributes to UniTopTen by writing clear and concise articles based on Finance-Tech. With more than a hundred fin-tech related articles, she hopes to educate people about how banking and payment apps function.