With online stores now you can buy and sell anything you want. These are called e-commerce websites. A customer can buy from or sell to other customers. Or a customer can buy from a business too.
Facebook Marketplace is an online store where you can buy or sell things in your city or area. It also helps you houses for rent and for sale. You can buy and sell vehicles. Job offers can be posted and can be applied. It is a place where you can find almost anything.
So, if you are skeptical about using Venmo on Facebook Marketplace, scroll down to read more about it. Your doubts will be cleared.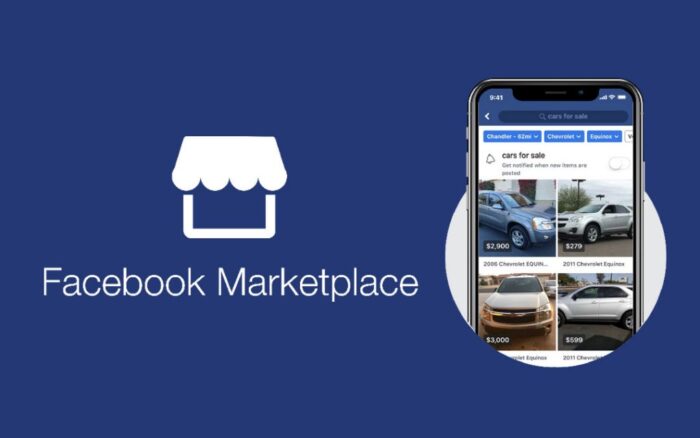 ---
What are Venmo scams on Facebook Marketplace?
Short Answer: The scams that people noticed on Facebook Marketplace are the buyer asking for a business account upgrade and willing to pay more than the price you set. 
Scam 1: Business account upgrade
You will be in this situation when a buyer on Facebook Marketplace requests you to receive payment through Venmo. Once you accept that, they will request you to send your email address. After that, you will receive a fake email masquerading as the one from Venmo.
It informs you that the buyer has paid you using a business account and had to bear an excess amount for getting the goods. And you will be asked to upgrade your account to a business account. Then, you will also be asked to pay the extra money they had to pay. Once you pay the money, you have been ensnared.
If you check your Venmo balance you will see that you never got a penny. But you just paid the extra money and upgraded to business all because of misleading mail. The authenticity of the mail is very important in cases like these.
Scam 2: Paying more than the price
Buyers paying more than what they bargained for is the most popular scam. They use a check for this.
For example, you are selling a mobile phone for $700 dollars. And the buyer will send you a check for $800. They will tell you that it was an error and ask you to refund the difference on Venmo. If you do send the money back to them, you are trapped and the check will be bounced. You now have lost the money difference and the check will not yield any money.
---
Is it safe to use Venmo on Facebook Marketplace?
Short Answer: Venmo is safe to use on Facebook Marketplace and anywhere you use it. But it is safe to use it only if you know the other person. Here are some things to keep in mind while using Venmo on Facebook Marketplace.
Method 1: Check email addresses
The most important detail when you are the seller on Facebook Marketplace. If you got a confirmation mail that you have received the payment from the buyer, be sure to check the sender's mail address. People tend to imitate the mail addresses of Venmo's official mail. Be mindful of that detail.
Method 2: Avoid clicking links
If you have gotten any links from anyone on Facebook Marketplace, do not open them. If you trust the person, well and good. But if it is sent to you by a complete stranger, please do not endanger yourself and your data.
Method 3: Avoid typing Venmo login info
If you are entering your Venmo login details anywhere other than the Venmo website or application, you are prone to a scam. If you have entered the details in any third-party application, your data is now in a stranger's hands and your money will be vulnerable.
Method 4: Read T&C
Whenever you are using a payment application or any other online store, it is important to read their Terms and Conditions (T&C). I know from experience that, people tend to scroll down the T&C page when they create an account and just click on Agree. Do not do that.
Reading T&C will give you an idea of how the platform works and how it handles your data. And all other kinds of information.
Method 5: Accept Venmo only from trusted users
It is better to be safe than sorry. Venmo is definitely safe. But instead of unknowingly falling into traps set by a complete stranger, it is better to sell your items and use Venmo with people you can rely on.
---
Method 6: Avoid sharing Venmo mail
If you are sharing your Venmo with a lot of people, you might get a bunch of spam and scam emails. It will take you a lot of time to check whether you have gotten authentic mail or not.
If you are a seller with an official business and are accepting payments from Venmo, you might have already shared your mail. Then, it is your duty to check the legitimacy of the "payment received mail". Before sending the product out to the buyer. Otherwise, you will lose the product, without receiving any money for it.
Method 7: Report Facebook Marketplace about scams
If you or anyone from your family or friends have been a victim of scams or have encountered a scammer, report them! Reporting informs Facebook Marketplace about the users who are doing such illegal activities and will ban them from using their services.
Note – The person who scammed you will most probably block you after the event. So, you need to use your friend or family's account to find them and report them as soon as possible.
---
Final Words
Facebook Marketplace is a great place to buy and sell things locally. But scams are rampant in this store. And the victims generally tend to be Venmo users. So, you need to know where the scam might look like in order to avoid it. This article has provided you with the types of scams and the information you need to spot scams a mile away on Facebook Marketplace. I hope it helps!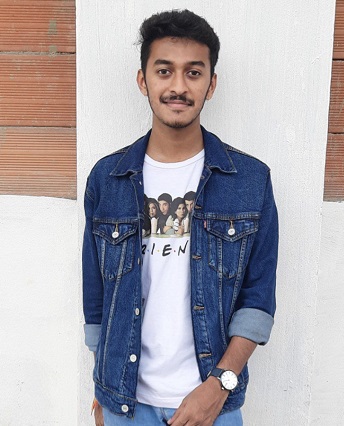 Sri Sahith is passionate and writes his articles by ensuring attention to detail. During his graduation study, he has taken elective subjects like Business Economics and Financial Analysis. These gave him the interest, knowledge and passion to write articles related to Finance-Tech. Also, he loves to read books and talk about them as long as possible.