When you are using any kind of online or mobile banking service, you might encounter some problems. And when you are facing said problems, you will be shown an error code. So, error codes are nothing but the reason or cause for the issue.
And if you are musing about the possible reason for the 00002 error code of Barclays and want to fix it, you are at the right place. Go right ahead and read the article.

---
What does '00002' mean on the Barclays app?
Short Answer: According to Barclays' website 00002 error code means, "The request cannot be processed at this time. Please try again later."
If the request cannot be processed at that moment, you will not be able to use its services. Whatever they may be, will not be working as you expect them to. The actual reason cannot be discerned. Because it varies depending on the time and situation you are encountering this issue.
You might be adding your card to Google Pay or other digital wallets and you are getting this error. Or you are just simply checking your balance in the application. Coming across this error while using the app is not comforting, right? Well, do not worry. By getting to the end of this article, you will have solved your issue.
The possible reasons could be an issue with the server, their application, the network, or your phone. As stated previously it is not easy to know which of these caused you the issue. So, you will have to try a variety of methods to root out the issue and deal with it.
---
Fix: Barclays Error Code 00002?
Here are a few ways to fix the 00002 error code on the Barclays application. 
Method 1: Check your network connectivity
A banking application needs a good amount of network to give you a secure and smooth experience. So, if you are unable to get a good enough experience, it might be time to check your network.
You can visit this website, to check the speed of your network. A 5-7 Mbps is required for you to access and stay connected to any kind of internet service.
Whether you are on Wi-Fi or cellular data, when the network is not connected to the internet you will get a notification. The notification will inform you that, "You are not connected to the internet". At this point, you need to check your network.
Try self-remedies like turning the airplane mode off and then on, or restarting the router. If the problem is not on your side, you need to contact your Internet Service Provider (ISP).
---
Method 2: Restart your phone and the application
The phone racks up its Random access memory (RAM) after the usage of the various applications. So, to maintain your device and keep it healthy for a longer time, you need to restart it once every day. Click on the power button until there is a pop-up on your phone and select the restart option.
Also, applications need to be restarted because of some minor bugs that might be causing you issues. Just close the application, open it after a few moments and try using its features then.
---
Method 3: Update the application
An older version of the app might be non-functional because the bank no longer maintains it. In that case, you need to check and update your application.
Visit the application store on your device and search for the Barclays mobile application.
Once you find it, check if you have any updates available for it and install them.
If you have not found any, just turn on auto-updates for that application. And you will not have a problem like this next time.
---
Method 4: Update your device's software
You might be using an old phone and running the Barclays application. But you should check the version of the software your device runs. This is very crucial because older device software does not work well with the new and updated applications.
Visit settings on your device and in the search bar for Software updates.
If you find one, make sure to install it and check if it helps in running the application.
Note: Android versions that are later than 5.0 and iOS versions from 9.3 are compatible with the Barclays application. So, if your phone does not support these newer versions, it might be time to change your device.
---
Method 5: Check the server status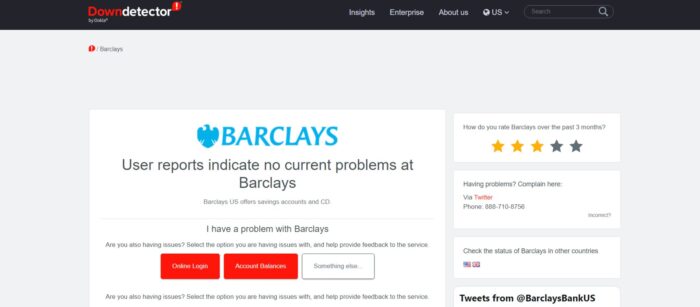 The servers are sometimes taken down for maintenance and update purposes. They tend to inform you via their various social media handles if that is the case. Or the application is down due to a lot of sudden traffic (users accessing the application). And you can report it to Barclays.
For example, at the moment I am writing this article its website is under maintenance. You can visit this website, to know its current state and how long it has been down for. On the down detector page, you can select the service you are having an issue with. Or you can type in your own issue in the "Something else…" box. This will help them know with what service you are facing the issue.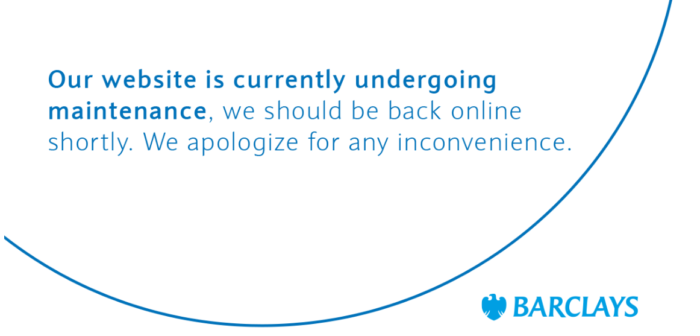 ---
Method 6: Contact customer support
When all else fails, you need to contact Barclays customer support. They will help you get some personalized help for your little hindrance and get you out of it. There are various numbers mentioned on their website. Depending on your issue, you can contact any of the given numbers and get your problem solved.
Logging in to the website using your Barclays will also give you an option to contact them via mail too. Or you can always drop by a local Barclays branch to get a face-to-face interaction and help with the problem.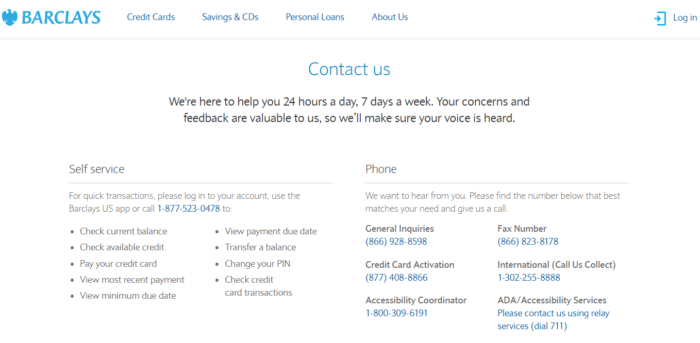 ---
Final Words
To summarize, this article has given you the meaning of the error code 00002 for the Barclays application. And also the ways to fix the issue, whatever it may be. I hope this article helps you in your pursuit to fix the error with the application.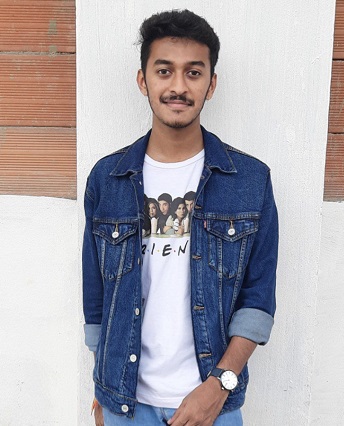 Sri Sahith is passionate and writes his articles by ensuring attention to detail. During his graduation study, he has taken elective subjects like Business Economics and Financial Analysis. These gave him the interest, knowledge and passion to write articles related to Finance-Tech. Also, he loves to read books and talk about them as long as possible.