Are you unable to pay via Walmart Pay?
Does it keep getting declined every time you try to pay for something?
In this article, we will go over everything you need to know about Walmart Pay's difficulties as well as what you can do to fix them, and we will explain it all in detail. You can also check out our article on Walmart Pay declined for security reasons, here.
In place of traditional payment methods including credit cards, cash, and cheques, Walmart Pay enables consumers to utilize their phones at checkout. Walmart Pay, unlike other mobile wallets, is exclusively accepted in Walmart stores.
In addition, the Walmart app provides a safe place to save your credit, debit, and gift card details. Therefore, you may leave your wallet at home and use just your phone to pay for your Walmart purchases. Simply said, Walmart Pay is meant to provide a quicker checkout experience at Walmart shops.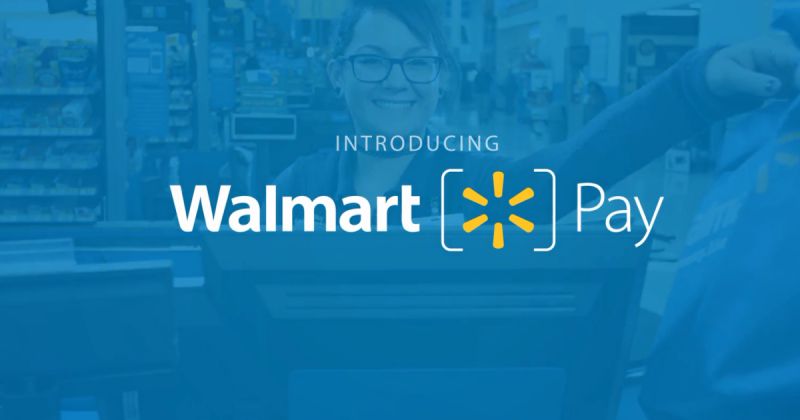 ---
Why is my Walmart pay not working?
Short Answer: If there is a technical glitch, a large number of customers trying to use Walmart Pay at once, a difficulty with the payment servers, a sluggish internet connection, an invalid customer code, or an outdated debit or credit card, Walmart Pay may not process the transaction successfully.
---
Why is my Walmart pay declined but card works?
There are a number of potential causes for a Walmart Pay decline, such as software difficulties, invalid card information, issues while scanning the QR code, a slow internet connection, a malfunctioning server, or an outage caused by system maintenance.
1. Software difficulties
App-related software problems have been the root cause of Walmart Pay's failure on several occasions. Problems with the phone's software might also be a cause. In this scenario, updating or reinstalling the software could be all that's needed to get things working again.
2. QR issues
The reason might also be as easy as the QR code wasn't scanned correctly. This might be because of a faulty internet connection or because some of the code being shown has been altered.
3. Malfunctioning Server
If Walmart's server were to fail, the store will not be able to confirm the user's identity or process the payment for the transaction. It is possible that the whole monetary transaction system will fail to load at certain times.
4. Card Issues
Walmart Pay would only work once it has verified your login or card credentials to be correct. This means if your credentials are wrong or have been modified in a way that the system is not able to process, you would get Walmart pay not working error.
5. Poor Internet connection
Having an active Internet connection is crucial to the success of this transaction. The card-swiping mechanism, however, operates independently of the web. Walmart Pay does depend on the customer's access to the internet; without it, the service cannot be used. Also, this is why you can't use Walmart Pay with your card, even if it does function.
6. System maintenance
The problem messages you're seeing are likely the result of routine system maintenance performed to update the security of Walmart Pay. This indicates that Walmart Pay is currently not being accepted by the servers. Users are not to blame; the issue will be resolved by the corporation at some point.
---
How to Fix Walmart Pay not working?
Method 1: Uninstall and Reinstall the Walmart App
If you're having issues with the Walmart Pay function, deleting the Walmart app and reinstalling it after waiting a few minutes is one solution. Uninstalling the program and then reinstalling it may fix a number of software problems, including glitches and bugs.
---
Method 2: Troubleshooting the Internet Connection
Make sure that your internet connection is standard and reliable. You may check this by accessing YouTube and following a video. Finding a Wi-Fi network to connect to may help your mobile data if it's having trouble picking up a signal at a business.
In many establishments, staff have access to Wi-Fi that customers cannot use. If you need to pay for anything or use the internet for some other reason that requires Wi-Fi, you may ask a staff member for the password under certain conditions.
Try logging out of your Wi-Fi network and back in again after a short while. Your mobile data use is something else to look at. To test whether toggling the airplane mode fixes the problem, try it out.
---
Method 3: Clear the app's data in your settings.
The Walmart app often fails to launch because it requires too much space on your phone's storage. Whenever you encounter problems, such as sluggish download speeds or frequent bugs, clearing the data is a smart idea.
If you own an iPhone and want to start over with the Walmart app, here's how to delete all of its data and cache:
Step 1: Open the Settings app on your phone.
Step 2: Now, go to General settings.
Step 3: Click on "iPhone Storage"
Step 4: Search for the Walmart app and select it.
Step 5: Click on "Offload App"
Clearing the Walmart app's cache on an Android device requires a slightly different procedure. As such, these are the measures you should take to erase the information:
Step 1: Open the Settings app on your phone.
Step 2: Click on the Storage option.
Step 3: Select the Apps option.
Step 4: Search for the Walmart app and select it.
Step 5: Click on Clear Cache.
---
Method 4: Scan the QR Code again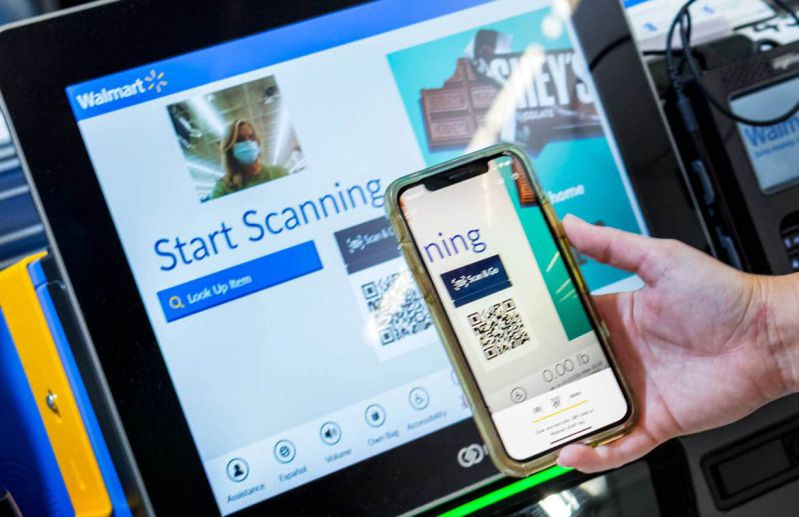 Walmart Pay problems can sometimes fixed by simply rescanning or repositioning the QR code. Verify that you are scanning the QR code properly to prevent any unwanted setbacks.
---
Method 5: Correcting incorrect or invalid credentials
If the credentials have been ruled incorrect for any reason, this is the most difficult problem to rectify. Visit the Walmart login page and try to log in. Try to correct the situation if you find an issue with the credentials or the billing information.
Contact customer care for assistance if you are unable to make any changes or if everything checks out. To see whether Walmart can assist you, go to their Walmart Help Center.
---
Method 6: Verify the linked cards.
Declined Incorrect information on connected bank accounts, credit cards, or gift cards is the most common cause of Walmart Pay problems. The Walmart Pay app allows you to verify the accuracy of any associated cards.
Deactivate your Walmart Pay-linked debit, credit, or gift card. After that, reconnect each card separately to test it. Valid money on the linked cards are required to process the order.
---
Method 7: Update the app or your phone.
Verify that your mobile device and the Walmart app are both up-to-date.
If you want to use the Walmart Pay system, you'll need the most recent version of Walmart app. If your Walmart app is more than a certain version behind, you may be unable to use the Pay system. Perhaps the app is so out of date that it does not yet support Walmart Pay.
If you've kept up with all the latest updates for your phone, you shouldn't have to worry about sluggish performance. The same holds true if some features of the Walmart app aren't up to date.
As a result, ensure that both your phone and the Walmart app are up-to-date for optimal performance.
---
Method 8: Get in touch with Customer Support
Call the number and explain your problem with Walmart Pay if you're still experiencing trouble after going through all the methods. To contact a Walmart customer executive, dial 1 (800) 925 6278, which is the company's dedicated customer service phone number.
If you are do not want to wait for a long time to speak with their executive then you can directly approach the customer service desks at physical Walmart stores are often situated near the store's entrance. In certain circumstances, you may need to address the issue with a higher-up.
Members of the support staff might do a bug check of the app. In order to troubleshoot, they may attempt to enter your data manually.
---
FAQs
1. Is using Walmart Pay secure?
Walmart Pay requires a four-digit PIN number to be entered every time it is used. Even if your phone is stolen, your account and credit card information will remain secure. Touch ID on your mobile device may also be used for secure, expedited sign-in.
---
2. Why does my Walmart Wallet balance keep going down?
Credit card authorization rejections for online purchases that occur for generic reasons, such as a server timeout or unavailability of the issuing bank are possible reasons. Walmart's backend system initiates them when it seeks to pay via a payment gateway.
---
Final Words
To better serve its consumers, Walmart has partnered with Chase and Visa to give discounts on all purchases made via Walmart Pay. As you can imagine, utilizing Walmart Pay provides a number of benefits, such as simple payments and returns. However, there are sometimes issues and slow download speeds due to the high volume of individuals using the Walmart app.
If you are also having these problems with Walmart Pay, then maybe the causes and remedies that were outlined in the previous section of this article will be of assistance to you.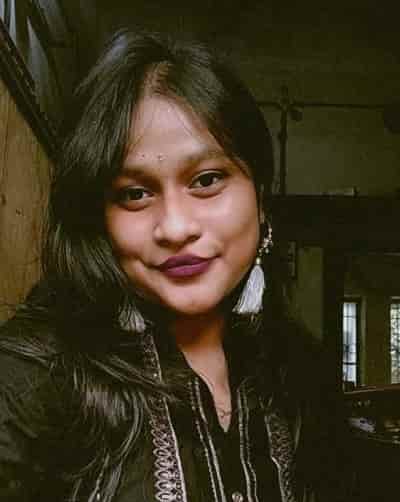 Having earned a Bachelor's degree in Commerce from Ravenshaw University, with a background in Accounting and Finance, Akshita Pattanayak contributes to UniTopTen by writing clear and concise articles based on Finance-Tech. With more than a hundred fin-tech related articles, she hopes to educate people about how banking and payment apps function.