Wondering why Walmart Pay won't authorize your payment?
Trying to find a solution to the "Walmart Pay declined for security reasons" issue?
If you find yourself pondering the same thing, you may finally take a deep breath and relax. All of your questions have been addressed, and we've included some frequently asked questions for good measure. So, hang around for a bit.
---
Why won't Walmart authorize my payment?
Short Answer: Walmart won't authorize your payment due to software failures, card problems, bank difficulties, an outdated app, or a bad internet connection.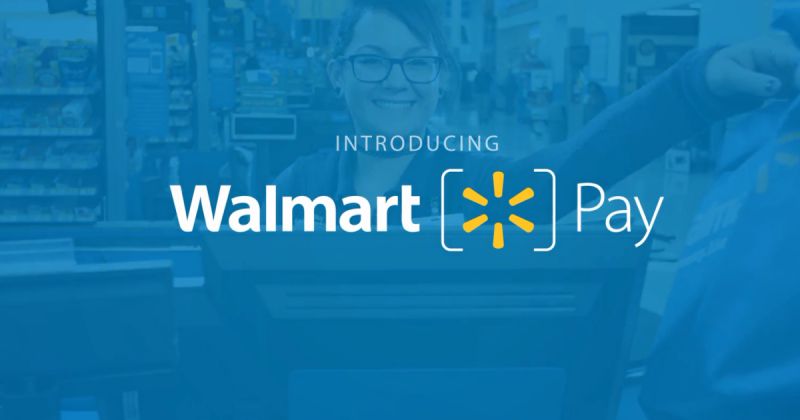 1. Technical difficulties with the software
It's possible that Walmart won't approve your payment due to a software problem, such as a bug or glitch in the Walmart Pay mobile app. A server malfunction is another possibility.
Ultimately, a broken server would prevent a Walmart transaction from being validated for payment because of the store's stringent user verification requirements. The whole payment system can fail to load at certain times.
2. Card problems
There may not be enough money on the card for Walmart to approve the purchase. In addition, for safety concerns, the transaction will be rejected if your card has been temporarily or permanently blocked.
3. Banking issues
A payment made using Walmart Pay may be declined if the retailer's bank server is experiencing temporary maintenance at the time. Do not try to pay immediately; instead, give it some time to process and then try again with a different payment option.
4. Weak internet connection
It's also possible that your internet connection is unreliable or nonexistent. WiFi is often available in shops, however, there may be occasions when it is not. Alternatively, your mobile data may have trouble locating a strong signal within the business.
Walmart Pay does depend on the user's access to the internet; without it, the service would be rendered useless.
---
How to Fix: Walmart Pay declined for security reasons
Method 1: Repair Your Internet Connection
Verify first and foremost that your internet connection is regular and reliable. You may accomplish this by accessing YouTube and observing the playback of a video. When you're at a shop with poor service on your mobile data, you may want to see if there are any available WiFi networks.
Sometimes businesses may provide wireless Internet access to their staff alone, rather than making it available to customers. If you need to pay for anything or use the internet for some other reason that requires WiFi, an employee may provide you the password under certain conditions.
You might try logging out of your WiFi network and logging back in after a short while. To test whether temporarily activating and deactivating airplane mode fixes the problem, try it out.
---
Method 2: Scanning the QR Code Again
The Walmart Pay declined for security reasons problem may sometimes be fixed by rescanning the QR code or moving it to a different spot. Verify that you are reading the QR code accurately to prevent any unneeded delays.
---
Method 3: Upgrade the app
For the Walmart Pay system to function properly, the Walmart app would have to be updated with the newest security features. If your version of the Walmart app is too old, you may not be able to use the Pay system. The app might be so out of date that it does not have a Pay mechanism.
---
Method 4: Double-Check Linked Cards
Walmart Pay problems usually stem from incorrect information associated with connected debit, credit, or gift cards. If you're having trouble purchasing with one of your connected cards, you may check for problems in the Walmart Pay app.
You may have to deactivate your linked Walmart Pay credit, debit, or gift cards. Once you've done so, reconnect each card individually to test it. Verify that there is enough cash on the associated cards before placing the purchase.
---
Method 5: Wait for the server to be restored.
If the Walmart Pay system is undergoing maintenance or if your bank's server is down, your best bet is to either wait for it to be resolved or to pay with cash or a credit card associated with a different bank account. Sometimes, the time needed to resolve a problem is proportional to the level at which it was first encountered.
Waiting is not an option if server maintenance is scheduled to take longer than normal. Using downdetector.com, you may verify the status of your server. Inconsistencies that will be resolved in due time.
Nonetheless, it's possible that after a short while the payment system might be reset and corrected to operate normally. It's wise to have some cash on hand at all times in case your digital transactions fail.
---
Method 6: Remove the App and reinstall it.
The Walmart Pay app is subject to the same problems and hiccups as any other piece of software. Fortunately, removing and reinstalling the program usually fixes minor problems.
Make sure you completely remove the app from your device before doing so. Additionally, your smartphone has a cache that may be deleted. Before starting the reinstallation process, wait at least 30 seconds or up to three minutes.
---
Method 7: Contact Customer Service
If you have already exhausted all other options, you may reach a Walmart representative over the phone by dialing 1 (800) 925-6278. Be aware that automated systems may stand between you and a human agent. It may take a while to get through to someone on the Walmart customer service line.
---
FAQs
Q1. Why does Walmart Pay reject my transaction?
Problems with software, cards, QR codes, and other factors may all result in a Walmart Pay refusal. One possible solution is to delete the software and reinstall it, verify the internet connection, or link the cards again.
If you're still having trouble, contact Walmart at 1 (800) 925-6278 or visit a customer care desk.
Q2. Why does Walmart keep declining my card?
Credit card authorizations for online purchases are often "soft-declined" by the issuing banks owing to general issuer problems such as server timeouts or issuer inactivity. These problems arise when Walmart's backend system initiates payment attempt transmissions to gateways.
---
Final Words
That's all there is to it, guys. We hope this post helped answer your questions.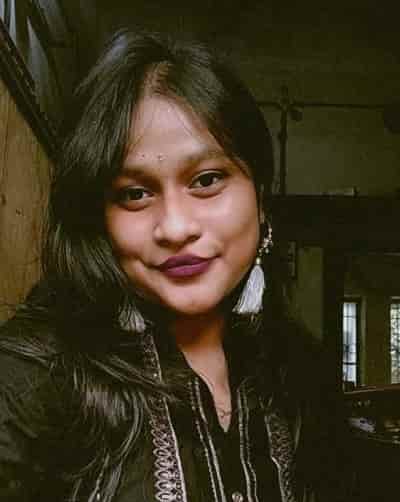 Having earned a Bachelor's degree in Commerce from Ravenshaw University, with a background in Accounting and Finance, Akshita Pattanayak contributes to UniTopTen by writing clear and concise articles based on Finance-Tech. With more than a hundred fin-tech related articles, she hopes to educate people about how banking and payment apps function.