Have you ever tried to buy tickets for your favorite concert via the Ticketmaster website, only to be faced with an error notice that reads "Pardon the Interruption"? If so, this has probably happened to you.
Users are often left bewildered and frustrated by this error message, with no clear idea of what they should do next. When you are attempting to get tickets for a big event that is selling out rapidly, it may be an especially frustrating experience. And it is equally frustrating when you get the Unable to Complete Request On this Device error notice on Ticketmaster.
However, fret not! We'll discuss Ticketmaster's "Pardon the Interruption" error message and possible solutions in this article to help you buy tickets for your favorite events.
---
Why does Ticketmaster say 'Pardon the interruption'?
Short Answer: Ticketmaster says 'Pardon the interruption' when a user is attempting to buy tickets to an event, but the system is unable to execute the transaction. This results in the consumer receiving an error code known as the Interruption. This may take place for several reasons, such as the ones mentioned below. 

1. Maintenance on the servers
From time to time, Ticketmaster will undertake maintenance on their servers to enhance the operation and performance of their website. During this time, certain features or sections of the website may be temporarily unavailable, which will result in the "Pardon the Interruption" error message being displayed.
2. High traffic on the Ticketmaster website
When a large number of people attempt to use the Ticketmaster website at the same time, the website may become sluggish or unavailable. This may cause customers to be unable to access some services or finish transactions, which ultimately results in the "Pardon the Interruption" error message being shown.
3. Problems with your internet connection or device
If you are unable to access the Ticketmaster website or complete your purchase because of problems with your internet connection or device, there may be a problem with your internet connection or device. Problems with connection, old software, or malfunctioning hardware might be at blame for this issue.
4. Problems with the Ticketmaster app
If you use the Ticketmaster app, you may encounter difficulties that prohibit you from accessing some features or making transactions. This may be due to a bug, a malfunction, or a problem with your device's compatibility.
5. Problems with browser cache and cookies
Cookies are necessary for the operation of websites like Ticketmaster, which enables these sites to provide users with an improved surfing experience. It is thus possible for there to be problems if you have cookies deactivated in your browser. Additionally, the cache and cookie files can age and become corrupt over time. So that they can make mistakes
6. Problems with third-party browser plug-ins
Your experience using the Ticketmaster website may be negatively impacted if you have third-party browser plugins installed on your device and working in the background. They may trigger security concerns for the website, which may then cause the website to interrupt the activity you are currently engaged in.
---
Fix: Ticketmaster 'Pardon the Interruption'
Method 1: Deactivate VPN
If you are using a virtual private network (VPN) at the moment to look for tickets on Ticketmaster, you should attempt to switch it off while you are on the page. The process of purchasing tickets may be hampered if an individual uses an IP address that does not correspond to the nation or region in which the tickets are available for purchase.
If you disconnect from your virtual private network (VPN), the data traveling through your internet connection will move more quickly because there will be no need to send and receive the connection.
---
Method 2: Check to see that JavaScript is active
Checking to see whether JavaScript is enabled on your browser is the first thing you should do if you want to rule out the possibility that the problem is being caused by JavaScript. To do this, open your browser and go to the settings menu.
When you go to the settings page, go to the section labeled "security and privacy." You can access the site's settings by clicking on this tab. JavaScript can be found by selecting this tab and looking through the available options. Check to verify that this functionality is turned on.
If the browser's options menu does not contain JavaScript under the specific tabs, you should investigate the browser's privacy and security settings.
---
Method 3: Use Private Browser Mode to make sure extensions are disabled
Open a private browsing session and search for the tickets on Ticketmaster when you are in private browsing mode. This is the simplest solution to the difficulty you are having.
When you switch to the private browsing mode in your browser, every extension that is typically running on your device will be deactivated.
---
Method 4: Restart your device
Step 1: Launch the app labeled "Settings" on your smartphone.
Step 2: Click the "General" tab.
Step 3: Tap "Restart" which is located under "Device restart."
After your device has completed a restart, launch Ticketmaster and make another attempt to buy a ticket. If you are still experiencing this issue, you should get in touch with customer care.
---
Method 5: Change your Internet Connection
To begin, you will want to attempt to go from using your Wi-Fi connection to using your data connection, and vice versa. If it turns out that there is an issue with one of your connections, the page will begin functioning properly as soon as you connect your device to an alternate internet provider.
If you notice that the website you were on loads perfectly after switching from one internet provider to another, you may want to try doing more thorough testing with your connections to determine the speeds you are dealing with.
You could also try restarting your router. To do so, disconnect it from its power supply and then wait at least a minute and a half before reconnecting it. A speedy restart such as this one will cause the router to run diagnostics on itself to determine whether or not there is an issue occurring with the router.
The firmware of routers, like that of any other device that is routinely linked to the internet, has to be kept up to date to enable faster connections. Hence, resetting the router is another step that ypou can take to ensure that your internet connection remains uninterrupted.
---
Method 6: Clear your browser's cache and cookies
Step 1: Launch Google Chrome on your computer
Step 2: Then select the menu button (which looks like three dots).
Step 3: Choose Clear browsing data under More Tools
Step 4: Select Clear data after selecting all the required options
Choose All Time, select the boxes for Cookies and other site data as well as Cached pictures and files, and then choose Clear data.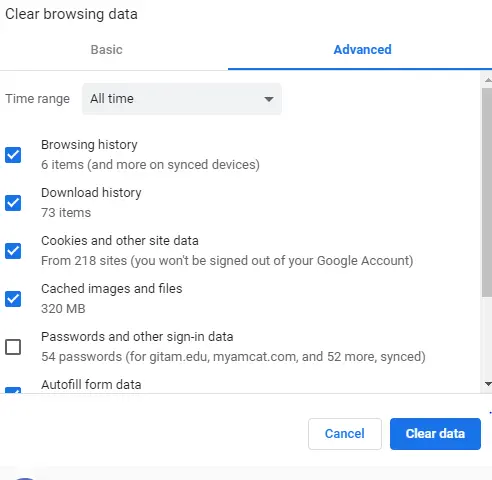 Step 5: You should restart your browser now
Step 6: Check to see whether the problem still exists.
If you clear the caches and cookies from your browser, you may get rid of the damaged files that are causing problems with Ticketmaster.
---
Method 7: Update your Ticketmaster app
Step 1: Launch the "App Store" on your smartphone.
Step 2: Locate the app
On the screen's left-hand side, locate the "Ticketmaster" link and click on it.
In the lower right-hand corner, you'll see a button labeled "Updates." Tap that icon.
Step 4: Download the Updates
Tap the "Download" button next to the "Update Ticketmaster" icon.
Step 5: Tap the "Open" button.
Step 6: To finish, follow the directions that appear on the screen.
---
FAQs
1. Can I still purchase tickets if I see the "Pardon the Interruption" error message on Ticketmaster?
Because of the error notice, you may be required to wait and make another attempt at a later time if you are unable to finish making your purchase. You can also follow the aforementioned methods to try and resolve the issue. If, despite this, you are experiencing problems buying tickets, you may get help from the customer service department of Ticketmaster by calling them.
---
Final Words
In conclusion, there are several potential causes of the Ticketmaster "Pardon the Interruption" error message, including server maintenance, excessive website traffic, difficulties with internet connections or devices, and issues with the Ticketmaster app.
We recommend trying to resolve the problem by restarting the affected device, switching to a different internet connection, emptying the browser's cache and cookies, and turning off any third-party browser plugins. The "Pardon the Interruption" error notice may be avoided when buying tickets to your favorite events by using the aforementioned strategies.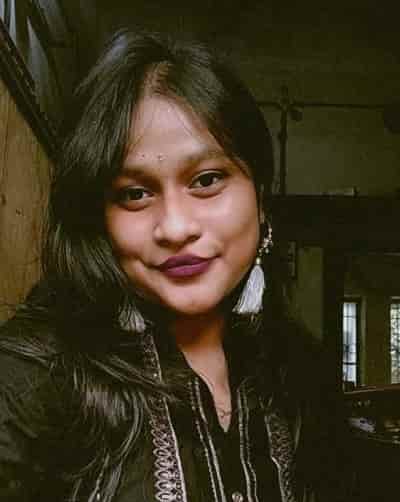 Having earned a Bachelor's degree in Commerce from Ravenshaw University, with a background in Accounting and Finance, Akshita Pattanayak contributes to UniTopTen by writing clear and concise articles based on Finance-Tech. With more than a hundred fin-tech related articles, she hopes to educate people about how banking and payment apps function.