Do you get a Ticketmaster 'unable to complete request on this device' problem while trying to access the site?
You may be unable to purchase tickets for your preferred events due to this annoying error message. However, there are several solutions available.
In this article, we will present you with 13 possible solutions to try out while you investigate the problem. So, let's dive in and check out what we can do about this.
---
Fix: Ticketmaster 'Unable to Complete Request On This Device'

Method 1: Examine the Ticketmaster server status
You may be experiencing issues if you are seeing the message "Ticketmaster sorry we could not process your request please try again later error code 0001." You can find out whether Ticketmaster is experiencing any downtime by checking their website or social media. If so, you may have to hold off until the problem is fixed.
---
Method 2: Use a separate device to access Ticketmaster
There might be a problem with your device if you see the "Ticketmaster unable to complete request on this device" message. You may also try visiting Ticketmaster from a different device to check if the problem still occurs if you suspect that it is device-specific.
This will let you know if the problem is on your end or Ticketmaster's. Instead of using a desktop computer to visit Ticketmaster, you could try using a mobile device.
---
Method 3: Use an alternative web browser
It's possible that certain websites won't display properly in some web browsers. If you're having trouble using Ticketmaster in one browser, try using a different one. If the problem only occurs in certain browsers, this is a good way to find out.
Several Redditors have claimed that after switching from Chrome to Microsoft Edge or Safari, TicketMaster functioned normally. It wouldn't hurt to give it a try.
---
Method 4: Verify Your Internet Connection
Make sure your internet connection is reliable. Ticketmaster, like many other websites and mobile applications, might become inaccessible while using a slow or unreliable internet connection.
To determine whether the problem still exists, you might try resetting your router or switching from a mobile network to WiFi and vice versa. You may verify your internet connection by doing a speed test or by calling your ISP.
---
Method 5: Delete your browser's history and cookies
If you're having trouble accessing a website, clearing your browser's cookies and cache may help. It's the same deal with the app. As a result, any cached data that might be causing problems on the Ticketmaster platform will be deleted.
Clearing the website's cache:
Step 1: Go to the webpage from your browser.
Step 2: Select the menu option (three dots in the upper right)
Step 3: Choose "Settings" from the menu that appears.
Step 4: Finally, select the "Clear browsing data" option.
Getting rid of the app's cache:
Step 1: Open the Settings app on your device
Step 2: Navigate to Apps and select Manage Apps
Step 3: Choose Ticketmaster from the list of apps
Step 4: From the App Info screen, select Clear Cache
---
Method 6: Avoid using a VPN.
As a security precaution, Ticketmaster may deny access to anybody connected over a VPN. This is because VPNs may be used to access content that would otherwise be blocked or to dodge security measures.
If you are having trouble using Ticketmaster while connected to a virtual private network, consider disconnecting from the VPN and trying again.
---
Method 7: Switch to an incognito browser
Using an incognito browser window might help if you're having trouble with Ticketmaster. This might help you narrow down the problem. When you use a website in "incognito" mode, your browser won't store any of your information, including cookies, which might cause accessibility issues.
---
Method 8: Avoid using multiple gadgets.
It's possible that using Ticketmaster on numerous devices at once may disrupt the site's functionality. This is because Ticketmaster may see numerous devices logging in at the same time as a security risk.
If using several devices to access Ticketmaster causes this problem, try using only one.
---
Method 9: Update both Ticketmaster and your device
The "Unfortunately we are unable to reserve your tickets just now Ticketmaster" error message appears when outdated software prevents a user from accessing the website. Verify that you have the most recent version of Ticketmaster and your device's firmware, and upgrade both if required.
---
Method 10: Sign out and then back in
If you're having trouble using the Ticketmaster website, signing out and back in may help. Restarting your browser in this way helps guarantee that you are always seeing the most up-to-date version of the site.
---
Method 11: Check the payment details
Verify that the contact and billing details you provided are correct and up to date if you are experiencing problems making the payment. Doing so will aid in the proper handling of your payment and prevent this issue in the first place.
---
Method 12: Reinstall Ticketmaster
Try reinstalling the Ticketmaster app or program if the following solutions fail to resolve the issue. This will make sure that you are running the latest, most secure version of the program.
---
Method 13: Contact TicketMaster Support
Get in touch with Ticketmaster support if you're still having trouble after attempting the aforementioned solutions. They may have some insight into the problem and advice on how to fix it.
---
FAQs
1. What does it mean when Ticketmaster says unable to process request?
The transaction process was interrupted, which led to this error. Either their or your computer lost connection to the ticketing systems while you were purchasing them. If you see this message, it implies that "your request did not make it to the ticketing system".
---
Final Words
When trying to access Ticketmaster and purchase tickets, the "unable to complete request on this device" error can be very frustrating. This problem, however, may be fixed in a few different ways. Users may increase their chances of accessing Ticketmaster and buying tickets without experiencing difficulties by following the aforementioned procedures.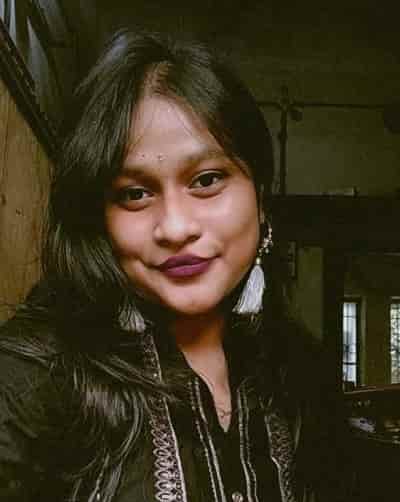 Having earned a Bachelor's degree in Commerce from Ravenshaw University, with a background in Accounting and Finance, Akshita Pattanayak contributes to UniTopTen by writing clear and concise articles based on Finance-Tech. With more than a hundred fin-tech related articles, she hopes to educate people about how banking and payment apps function.