Wondering why your tickets are not showing in the Ticketmaster app?
Looking for ways to address the issue?
When it comes to buying tickets for major events like concerts, comedy shows, and sports events, Ticketmaster is one of the most reliable applications available. And considering the monetary nature of the app, it could be a little frustrating when you buy a ticket only to see that it doesn't show on the app.
In this article, we will be talking about all the glitches and issues as to why the tickers are not showing on the Ticketmaster app and provide fixes to resolve the same.
---
Why are my tickets not showing on Ticketmaster app
Short Answer: Your tickets are not showing on the Ticketmaster app because of server outage, bugs or glitches in the app, poor internet, outdated app, corrupt cache, tickets purchased under a different account, or no ticket purchases made. 

1. Server may be down
The Ticketmaster server is often pulled down for maintenance, or it may be due to an overload. Even if everything else is in order, the fact that my Tickets aren't showing up on the Ticketmaster app may sometimes be because the server is experiencing technical difficulties.
2. Bugs or Glitches in the app
Your software probably has some issues from time to time, particularly if it has been updated within the last little while. These issues may be causing the app to malfunction, and as a consequence, the Ticketmaster app is unable to show your tickets. If this is the case, please contact Ticketmaster for assistance.
3. Poor internet connection
If your internet connection is slow or unreliable, the Ticketmaster app may fail to display any of your purchased tickets.
4. Cache got corrupted
If the cache memory of the app becomes corrupted, which is something that may take place at any given time, the app might not function properly, and as a direct consequence, your tickets might not appear in the app itself. This may be aggravating at times.
5. Outdated version of the Ticketmaster app
On occasion, users would forget to update the application on their devices. If it has been a very long time since your application has received an update, then it is likely that the older versions of the application may start to have technical issues. Because of this, the Ticketmaster app may not be able to show you where you have tickets even if you have them.
6. Tickets purchased under a different account
If you have more than one account with this firm, it is possible that you purchased your tickets by logging into one of your other accounts on the Ticketmaster website. While you are using the application, make sure that you are logged in so that you can verify that you are using the correct account.
7. No purchase of tickets made
Verify that you have gotten an email from Ticketmaster saying that your purchase was successful if you want to consider the transaction completed.
It is possible that you did not get the email because it was not delivered to the correct address linked to your Ticketmaster account. If you did not get an email verifying that your transaction was completed, there is a chance that it was not processed correctly.
---
Fix: Ticketmaster order number but no tickets
Method 1: Restart the App
The very first thing that we are going to recommend is that you restart the application. You will be able to resolve the app conflicts that may have been the source of this problem if you restart the application.
Therefore, close the application and then start it back up again to restart it.
Method 2: Delete the app and reinstall it
If you are still experiencing this problem, we recommend that you remove the program and then reinstall it. If there are any problems with the files on the system, you will be able to rectify them using this method.
Therefore, to begin, uninstall the application, and then after some time has passed, reinstall the program. And last, it is time to determine if the problem has been resolved or not.
Method 3: Wait for some time after buying the tickets
Many people begin checking for the tickets shortly after they have purchased them, which might lead to the problem of the tickets not showing up.
Therefore, after purchasing the tickets, we strongly advise that you wait at least half an hour. Because the sales are going on, there is a possibility that this kind of problem will occur due to server issues.
Method 4: Examine your network Connection
It's also possible that the problem is caused by the inconsistent connection you have to the internet. Consequently, the solution to this problem is as simple as checking to see whether or not your internet connection is stable.
Because of this, you will need to verify the internet connection by doing a speed test. Running a speed test will help you determine whether or not the internet speed is consistent.
Method 5: Check server availability
There is a possibility that they have some problems that they are experiencing on their end. Therefore, you should determine whether the Ticketmaster is functioning properly or not.
Because there are times when the sale is going on, and then they may face the server issue, which may lead to you facing this issue. Therefore, you should wait for some time before attempting to fix this issue.
Method 6: Update the App
The problem of the display not working properly may be caused if the app is out of date. Therefore, to prevent problems of this nature, we strongly advise that you update the application. To upgrade the app, please make sure to follow the instructions that have been provided below.
Step 1: Navigate to the Play Store on your device.
Step 2: Head over to the My Apps & Games tab by clicking on it.
Step 3: Check for Updates
After that, click the link that says "Check for Updates."
Now, scroll down and determine whether or not the app is accessible. If an update is available, be sure to install it before determining whether or not the program is operational.
Method 7: Clear Ticketmaster App's Cache
The program's cache becomes corrupted most of the time, which prevents the app from functioning correctly. As a result, it is recommended that the app's cache be cleared.
Android:
Step 1: Navigate to the Settings menu
Step 2: Type in Ticketmaster in the search bar
Step 3: Click the Clear Cache button.
iOS:
Step 1: Go to Settings followed by the General Tab
Step 2: Search for the Ticketmaster app
Step 3: Click the iPhone Storage
Step 4: Select the Offload App Button
Step 5: The Ticketmaster app should be reinstalled.
Method 8: Contact Customer Support
If you are still having trouble, please get in touch with the Ticketmaster support team through their website or by calling them so that they can assist you in resolving this problem.
Therefore, you should inform them about the problem you are experiencing so that they can assist you in resolving the problem that is currently being experienced by you while using the Ticketmaster app.
---
FAQs
1. Can I access my tickets through the Ticketmaster website if they are not showing on the app?
If for some reason your tickets are not showing up on the Ticketmaster app, you may check to see if you can get them via the website instead.
You may check to see whether your tickets have been delivered by navigating to the "My Tickets" area of the website once you have logged in to your account on the website.
---
Final Words
In conclusion, Ticketmaster is a widely used ticketing service, although users have sometimes reported problems with the app not reflecting their ticket purchases.
There are several potential causes for this, including server maintenance, software bugs, a slow connection, an old app version, or the use of a separate account to buy tickets.
Customers may try waiting a while after purchasing tickets, restarting the app, reinstalling the app, checking their internet connection, or getting in touch with Ticketmaster for support if this happens to them. Make verify you're logged into the right account and that your tickets were properly bought before leaving the app.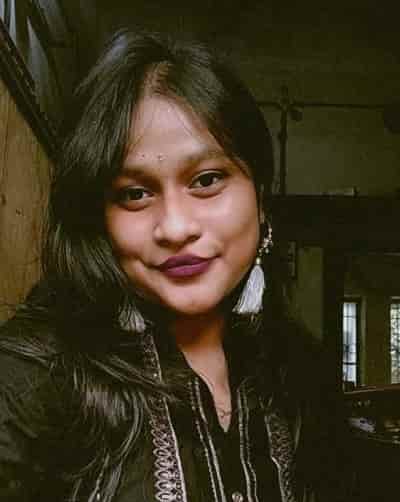 Having earned a Bachelor's degree in Commerce from Ravenshaw University, with a background in Accounting and Finance, Akshita Pattanayak contributes to UniTopTen by writing clear and concise articles based on Finance-Tech. With more than a hundred fin-tech related articles, she hopes to educate people about how banking and payment apps function.