Are you frustrated by the "Oops, something went wrong" error message when using the Target app? It's a frequent problem that may ruin your shopping trip, and you may be wondering what to do about it.

In this article, we have put together an in-depth guide on how to fix the "Oops, something went wrong" error message in the Target app. We will take you step-by-step through the proven approaches to resolving this issue, beginning with basic troubleshooting procedures and moving to more advanced approaches.
---
Fix: Target something went wrong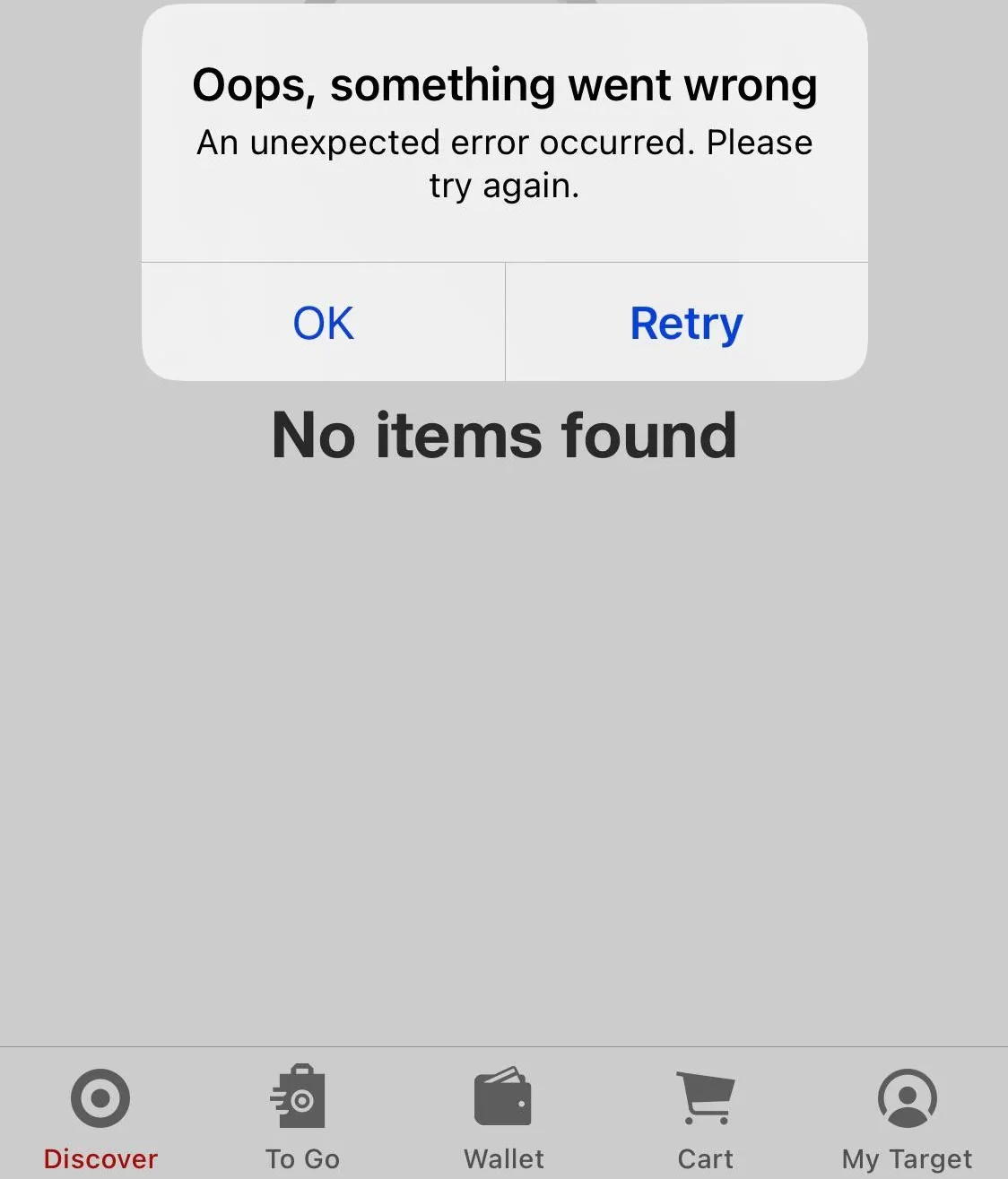 Method 1: Wait and try again
The error message might have been caused by temporary server issues that would resolve itself once some time had passed. It is possible that the problem will go away on its own if you have patience and try opening the app once again after a short break.
---
Method 2: Check your Internet Connection
A reliable internet connection is essential for your device. If your internet connection is poor, the programme may not function correctly. If the problem still occurs after doing so, try switching to a different Wi-Fi network or switching to mobile data.
---
Method 3: Check if Target's server is down
The Target app has its own server connection. If their server is down, then will be their mobile app. You should thus ensure that their server is up before implementing any other advanced fixes.
---
Method 4: Clear App Cache and Data
When you delete your app's cache, it goes back to its original state. So, it's an easy remedy that usually works if your Target app is giving you an error message.
Android:
Step 1: Go to your phone's "Settings".
Step 2: Click on "Apps" or "Application Manager"
Step 3: Find and click on the Target app.
Step 4: Tap "Storage"
Step 5: Select "Clear Cache" and "Clear Data".
iOS:
Step 1: Go to your device's "Settings"
Step 2: Scroll down and find the Target app.
Step 3: Click on the app.
Step 4: Select "Offload App"
Step 5: Reinstall the Target app from the App Store.
---
Method 5: Upgrade the Target app
There may be flaws and incompatibilities with older software. It is essential that you have the most up-to-date version of the Target app on your mobile device. You may install any available updates by checking for them in your device's app store (like the Apple App Store or the Google Play Store).
---
Method 6: Disable VPN
It's possible that having VPN installed on your device is what's triggering the issue. Disabling the VPN on the offending device and opening the Target app should fix the problem.
Because VPNs may occasionally cause problems with an app's functioning or access to particular services, temporarily disabling it might help you get the best results.
---
Method 7: Restart Your Phone
If the Target app on your phone freezes or gives you an error message, a simple reboot should fix the problem. App crashes and other malfunctions are sometimes fixed by just restarting the device. This resets the system and deletes any temporary files, which may fix the underlying issue that was triggering the error.
---
Method 8: Force stop the app and relaunch
The vast majority of the time, we fail to properly close an app after using it. Therefore, the applications remain active in the background. This might not always be the case. However, there are situations when it fails to work because it wasn't closed properly. You may thus terminate the Target app using your phone's settings and then restart it.
Android:
Step 1: Go to your device's "Settings"
Step 2: Click on "Apps" or "Application Manager"
Step 3: Find and click on the Target app.
Step 4: Click on the "Force Stop" button.
iPhone:
Step 1: Begin by double-tapping the home button
The screen will show you a list of all the applications currently active.
Step 2: Swipe till you find the Target app there.
Step 3: Swipe upwards on the Target app to force close the app.
---
Method 9: Uninstall and reinstall the app
If you've tried the aforementioned methods and nothing has worked, try this one. It's best to remove the Target app entirely and then reinstall it from the App Store or Google Play. This is potentially useful in resolving Target displaying the error message.
---
Method 10: Contact Target Customer Support
Get in touch with Target's customer service if the problem continues after you've already tried the methods above. If there are any known difficulties with the app, they may be able to let you know about them or provide you more troubleshooting advice.
---
SEE ALSO:
---
Final Words
The error message "Oops, something went wrong" can make using the Target app a frustrating experience. Now, however, you have a toolbox full of options thanks to the proven methods we've discussed in this article.
By carrying out these procedures, you will be able to reclaim control of your purchasing experience and put an end to the frustration caused by this error notice.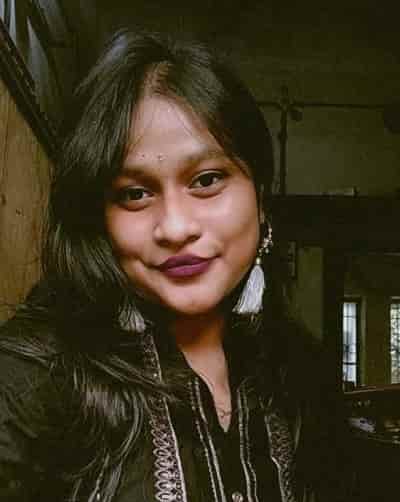 Having earned a Bachelor's degree in Commerce from Ravenshaw University, with a background in Accounting and Finance, Akshita Pattanayak contributes to UniTopTen by writing clear and concise articles based on Finance-Tech. With more than a hundred fin-tech related articles, she hopes to educate people about how banking and payment apps function.