PayPal is a game-changer in the world of online financial transactions. PayPal is used by millions of people all around the globe to send and receive money securely and easily.
However, this does not prove that PayPal is a flawless system. Thousands, if not millions, of people may be impacted by a variety of bugs that sometimes appear.
In this article, we have covered login issues faced by quite a lot of PayPal users where we have discussed the causes and how to to get around the issue.
---
Why won't PayPal let me sign in?
PayPal won't let you sign if you are trying to login from a different country, your app is not updated, your cache is not cleared, or if the server is down. The same thing may happen if you attempt to use PayPal using a virtual private network (VPN) or if you forget your password.

You should first examine whether the PayPal service is experiencing technical difficulties.
If the server is currently offline, your only option is to wait for it to become available again.
If you are trying to log in but are experiencing problems because you are using an outdated password. When you first join up with PayPal, you'll be asked to choose a unique password.
The inability to sign in may be due to the fact that you have forgotten or have never updated your password.
Both accessing PayPal using a Virtual Private Network (VPN) and doing so from a country that does not permit PayPal's services will result in a login failure.
This problem might occur if the app or browser cache or cookies have not been cleared.
Last but not least, prevent this issue by always using the most recent version of your application.
---
Why can't I log in to PayPal with new phone number?
You aren't able to login to PayPal with a new phone number if your old number is still enrolled with them since the access code will be sent to your old number. After some identification verification, you may contact support and ask them to change the number associated with your account.
You may access your PayPal account with only your email address and password, and the phone number isn't even required.
In case you want to login through your new phone number and they ask you for the code that has been sent to your old number, you could contact their customer support for guidance.
Prior to having your new number added to your PayPal account, you will be required to provide identification in a way that satisfies PayPal's requirements.
---
Fix PayPal having trouble logging in
Method 1: Allow the server some time to come back up.
Check the PayPal status page if you can go to other online services and sites to check whether PayPal is working.
You may also utilize a service like DownDetector to ensure the site is always available.
If there is a problem with PayPal or if the fault is on your end, they will let you know.
---
Method 2: Reset your password
Having trouble getting into your PayPal account might be the result of a lost or outdated password.
This problem may be fixed, though, by resetting the account password and creating a new one.
Because PayPal must maintain security to safeguard its users' sensitive information, the procedure to change your password might be time-consuming.
Stick to the end of the article to find out how to reset the password.
---
Method 3: Clear the browser's and app's cache.
You may be unable to access your PayPal account because your browser's cache or extensions are conflicting with PayPal's software.
You need to delete all of your cookies and browser history, turn off any extensions, and then restart your browser.
Re-attempt logging in to your account. If you're still having trouble, try switching to incognito mode.
If you're having trouble logging into PayPal from inside the app, try clearing the app's cache first.
You may do this by going to your device's settings, finding the app in question, and tapping the Clear Cache button.
---
Method 4: Upgrade the PayPal app
Determine whether there is a more recent version of the PayPal app for your Android or iOS device. Just open up the Google Play Store, look for the PayPal app, and then choose the Update option.
It's also important to have the most recent version of your browser installed if you want to use PayPal via your computer's web browser.
---
Method 5: Try a different web browser.
There are occasions when certain browsers create issues with a website's functionality.
Try switching to Firefox if you're experiencing issues on Chrome. If it doesn't work, try switching to Safari, Opera, or some other browser.
---
Step 6: Deactivate your Virtual Private Network
This login problem may occur if you are attempting to use PayPal from a country in which it is not available while using a virtual private network.
Instead of attempting to use PayPal using a virtual private network (VPN), it is recommended that you look into alternate payment solutions.
---
Method 7: Request PayPal Support
Contact PayPal's customer service if you've already checked with all of the procedures described above and you're still unable to access your account.
---
How do I reset my PayPal login?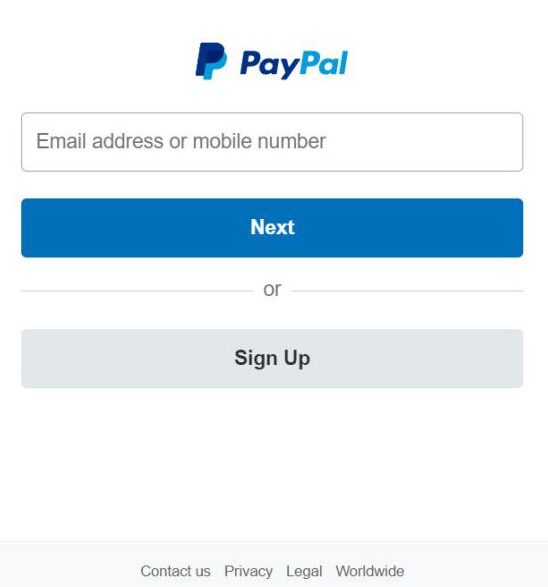 You may regain access to your PayPal account if you know your email address but have forgotten your password, as shown below.
If you've forgotten your PayPal password, here's how to get a new one:
Step 1: Navigate to the Log In page.

Step 2: Simply choose "Forgot password?"

Step 3: Hit Next after entering your PayPal email address.
Choose the method you'd want to use to reset your password, then click the Next button.
Have us call you, get a text, receive an email, or answer your security questions are some of the choices you'll see.
Have us call you:
Select "Have us call you," and a code will appear on the next page. Don't hesitate to use it if you happen to receive a call from us.
After that, they'll have you make a new password which you'll have to type twice.
Receive a text:
We will send a 6-digit verification number to your mobile device if you choose "Receive a text" input that code here and select Next.
After that, you'll be prompted to change your password and enter it twice.
Receive an email: 
To proceed after selecting "Receive an email," type in the 6-digit verification number we provide you and hit Continue.
It's possible that they'll need you to verify your card number. After that, you'll be prompted to change your password and enter it twice.
Answer security questions:
Select "Answer security questions," fill out the fields with the correct information, then hit the Continue button to proceed.
Your credit card number may be verified by them. After that, you'll be prompted to change your password and enter it twice.
After connecting into your PayPal account, you will be presented with an authorization challenge if you have more than one Google email address associated with your account.
If you are already signed in to a Google account prior to the authorization, just click Continue to finish the validation.
---
How do I recover my PayPal account without a phone number?
If you've forgotten your PayPal password but know your email address, you may restore your account by sending a recovery email or calling the recovery phone number.
If you've forgotten your phone number associated with your PayPal account, you may still begin the account recovery process by entering an alternative email address and completing the verification process.
The following are the steps for accessing your PayPal account without your phone number:
Step 1: Sign in to PayPal
To begin, open a web browser and go to the PayPal sign-in page, where you'll be prompted to enter your email address and a password.
Step 2: Select forgot password option
If you're having difficulties getting in, try selecting the "forgot password" link and answering a security question or entering a different email address.
Step 3: Enter the verification code
After entering the verification code sent to your provided email, you will be sent to a website where you may request a new password.
As soon as you click on the provided recovery link, you'll be able to access your account by entering the new password into the new password and the confirm password section.
---
FAQs
How many times can you sign up for PayPal?
Initially, a single PayPal user may create a total of 2 accounts. Both may be used, but one is for leisure and the other for work. Customers may enter an unlimited number of payment-related email addresses.
Is it necessary to have a bank account to use PayPal?
Not at all; neither creating a PayPal account nor receiving payments requires the use of a traditional banking system. To make and receive payments and move cash, however, you must link your PayPal account to a bank account, debit card, or credit card.
---
Final Words
The inability to log in to your PayPal account is really frustrating, particularly if you intend to complete a quick payment.
Please try disabling your VPN, clearing your browser's cache and cookies, or switching to a new browser to resolve the problem. Be sure to check for updates when you're running the app.
---
Further Reading:
Fix: PayPal Resolution Center not working
Does Klarna accept Paypal (Workaround)
[8 Reasons] PayPal Pay in 4 Not Working/Showing Up (2022)
Why does PayPal take so long to process payments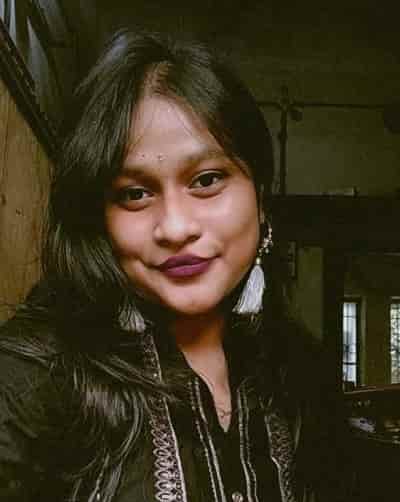 Having earned a Bachelor's degree in Commerce from Ravenshaw University, with a background in Accounting and Finance, Akshita Pattanayak contributes to UniTopTen by writing clear and concise articles based on Finance-Tech. With more than a hundred fin-tech related articles, she hopes to educate people about how banking and payment apps function.