When trying to use Barclays, do you get the dreaded error code 80310? Listed below are some suggestions that may help you fix the issue.
Having a Barclays bank account that can be accessed online is one of the most convenient methods to handle your personal money.
The process of logging into your bank account online is usually quite simple, however, issues might arise from time to time, and as such, some users have reported experiencing difficulties due to Barclays error codes.
In case you were wondering what the error code 80130 means, you've come to the correct place. We've compiled some suggestions that may be of use to you in figuring out a solution for this error code. Most of these suggestions will also work for any other website if you're encountering login issues.
---
What is Error Code 80130 Barclays?
Short Answer: When Barclays does not recognize the credentials for an existing account, the error code 80130 is shown.
You will get the following message: "You can't log in to Online Banking because we don't recognize those login details. Please check them and try again."
There are a number of possible causes for this error message to appear. The first step in error troubleshooting is determining the root cause of the problem.
As such, we have listed many solutions for you to explore and choose the one that works best for you.
---
How to Fix Barclays online banking error code 80130
Method 1: Enter the correct membership number
To access your Barclays account, you'll need to enter your 12-digit membership number. If you can't find your membership number and you've forgotten it, you may try to recover it online by clicking the "Forgotten your membership number?" link on the login page and following the on-screen instructions.
Depending on the kind of account you're trying to access, you may be asked for other information in addition to your last name and date of birth.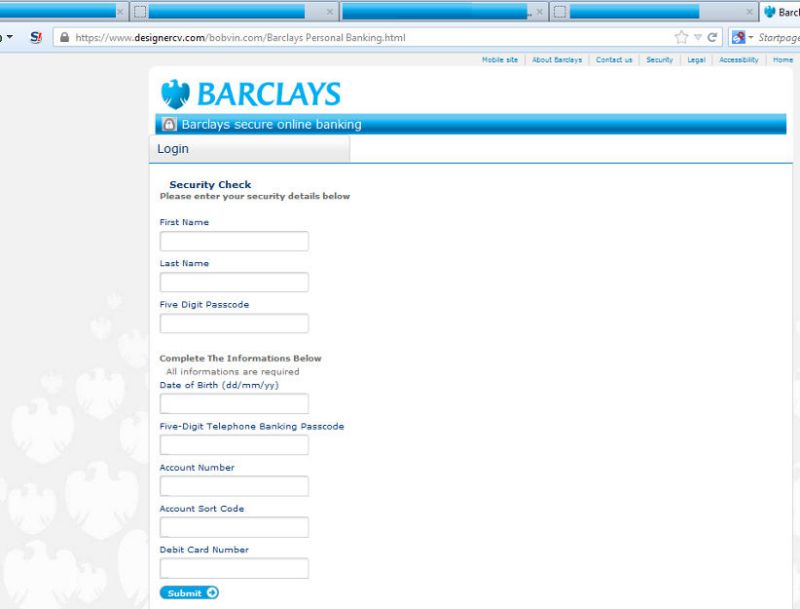 The three-digit security code on the back of your debit card and the debit card number will be required.
Your mortgage account number will be required.
Your account number and country of residence will be needed.
You'll see your membership number displayed on the screen.
---
Method 2: Make sure you've entered the proper surname
Make sure that your last name is spelled exactly as it appears in your account.
Please contact Barclays so that they may update their records after your recent name change.
---
Method 3: Make use of a legitimate card
Verify that the card you are using is both active and associated with one of your accounts by checking its expiration date and cancellation status. You will run into this problem if you are trying to log in by inputting your card number but your card has already expired.
In the event that your card has already expired, you will need to contact your bank either by phone or in person and request that they provide you with a replacement card. Even though the card number may stay the same, the expiry date and security code on your new card will be different.
---
Method 4: Update your passcode or memorable word
When utilizing a passcode and a memorable word, make sure you've input the correct data. You may reset your login information online if you've forgotten it.
Because of security concerns, they must mail you a new passcode if you lose it. However, you may reorder it online by selecting the "Forgotten your passcode?" link next to the passcode box on the login page.
A new PIN may be requested in person at the branch, but it will also be sent to you by mail. There is a 7-day limit on passcode orders, so please plan accordingly.
You should expect to get a new code in the mail soon. The time frame for this is 5 business days.  You are only allowed to request a new passcode once per 7 days.
In the event that you have forgotten your secret phrase, you will need to reorder a passcode before you can reset it. If, on the other hand, you have a PINs entry card reader or Mobile PINs entry, you won't be required to provide your memorable word in order to get in.
---
Method 5: Upgrade Your Browser
Always use the most recent version of your preferred web browser. You may find that your overall surfing experience has improved after installing the latest version, since it may have added security measures, fixed compatibility issues, and more.
It's also possible that this might solve any browser-related difficulties you're experiencing, such as login troubles.
---
Method 6: Delete the cache and cookies
Cookies are standard on every financial institution's online platform. Nevertheless, it's possible that an old cookie or a faulty cache is to blame for the login failure.
For this reason, clearing the browser's cache and cookies is an absolute must for preventing the problem from ever arising.
---
Method 7: Get in touch with Barclays Support.
At this point, contacting the bank directly is your final resort if you still can't access your account through the above methods.
If you're having issues with your bank account, you should call customer service and apply their troubleshooting procedures.
---
FAQs
1. Why does my Barclays Online Banking keep saying bad request?
One possible root of this problem is broken or otherwise disabled cookies.
If you're using Firefox and you're having trouble with a certain website, you may clear its cache and delete its cookies by clicking the "3-bar" menu button.
2. What does error code RG030 mean on Barclays?
You will get the error message "We've updated the app so it's more useful and simpler to use. You'll need to download the latest version from the App Store before you can continue."
OR
"To continue using the app, you will need to update your Android Operating System to 5.0 or above."
In order to fix this, you need to download the most recent version of their app from the app store on your smartphone.
---
Final words
That settles the matter, then. The solutions to the problem were those listed above. Be careful while doing financial transactions online.
There are a lot of bad guys who will attempt to hack your bank if they think they can get away with it.
Keep your guard up and never provide any identifying information.
---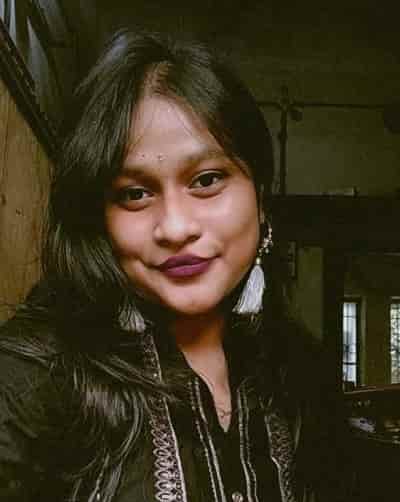 Having earned a Bachelor's degree in Commerce from Ravenshaw University, with a background in Accounting and Finance, Akshita Pattanayak contributes to UniTopTen by writing clear and concise articles based on Finance-Tech. With more than a hundred fin-tech related articles, she hopes to educate people about how banking and payment apps function.