Across the globe, with the widespread popularity of the Buy Now Pay Later  (BNPL) service or any other installment payments, stores are beginning to accept them. But even now, not all stores have this option at the point of sale or online.
So, if you are considering shopping at Zara and wondering if it accepts Clearpay or if it accepts any Buy Now Pay Later services, you are on the right page. Scroll down to know all about it.

---
Does Zara do Clearpay or Klarna?
Short Answer: No Zara does not accept payments from Clearpay or Klarna. 
Zara accepts a few digital wallets, credit and debit cards, and some gift cards too. But Clearpay and Klarna are not accepted by them.
---
Does Zara accept Buy Now Pay Later?
Short Answer: Zara accepts only one Buy Now Pay Later service which is Zip. 
Zip gives you the option of Pay in 4, where you basically have to pay one part of the payment (25%) when you buy an item. And the other three payments in over six weeks from the date of purchase.
It gives you the flexible option of paying online or paying back at any Zara store in your location. And you can pay in cash or using a Visa card.
Here are the steps to use Zip for Zara.
Step 1: Get the Zip application
If you do not have a Zip application on your device, download it from the app store on your device. If you try to visit its website on your personal computer, it will ask you to input your number. You will get a link to download the application. This is because shopping on your computer is not an option.
This link will take you to the website, where you can enter your number and get the link to sign up. Or you can simply do it from the application itself. You will not be able to proceed with shopping without registering. So, this is your first concern.
---
Step 2: Find and shop with Zara
Once you open the application, you will find a search bar at the top of the screen. Select it and type in Zara. Once you find and select it, you will be shown all the products from the Zara store.
Select the products you want and then click on Continue.
---
Step 3: Pay with Zip
Once you click continue you will be shown all your payment methods. Here, you will be shown the available balance and the amount you can borrow from Zip. If you have been a customer for a considerable time, you will not have any issues. But if you are a new customer, you might not have a high borrowing capacity.
Here, you can select the Pay with Zip option. Once you do that, you will have to check whether the amount you are requesting from Zip is equal to the bill on Zara. Then, you will be shown all the due dates of the installments (including the one that is on the day of purchase). Click on continue.
---
Step 4: Finish payment
To finish your payment, Zip will be providing you with a virtual card. This is the one that can be used to pay off your remaining debts either at a store or online. Here, you have to enter all your personal and card details, including your name and delivery address too.
Once all of this is done, your order is finished. And you will have to pay off your debts on schedule, for which you will be reminded before the due date. If you do not pay them off in time, your credit score will be affected.
---
What payment options does Zara accept?
Short Answer: The payment options accepted by Zara are Visa, Mastercard, American Express, Gift Card, PayPal, and Apple Pay. 
Gift cards can be physical or E-cards which can be bought online or in the store. And can be used as payments at your checkout online or offline. According to Zara's website, these are the only payment methods that are accepted.
You might think that PayPal has Buy Now Pay Later options which can be availed in Zara. But Zara is not mentioned in the list of stores where you can use PayPal's BNPL service.
---
Final Words
Zara does not accept Clearpay or Klarna. The only BNPL it accepts is Zip. So, you can use that to pay for your purchases through Zara. It is easy to use and hassle-free.
So, that is all folks!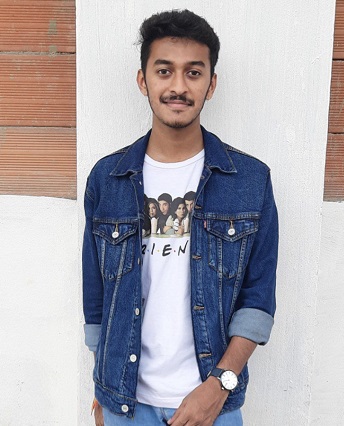 Sri Sahith is passionate and writes his articles by ensuring attention to detail. During his graduation study, he has taken elective subjects like Business Economics and Financial Analysis. These gave him the interest, knowledge and passion to write articles related to Finance-Tech. Also, he loves to read books and talk about them as long as possible.