Have you ever wondered if someone can tell if you have pinned them as your No.1 BFF on Snapchat? Or how to immediately promote someone to your app's #1 Best Friend? Although utilizing Snapchat to remain in touch with friends and loved ones has grown in popularity, doing so might be a little complicated.
Being unable to discern if someone has added you to their Snapchat BFF list can be annoying, especially if you want to see how you rank among your Snapchat buddies.
Fret not, however, as this post will teach you how to easily make someone your #1 Best Friend on Snapchat, how to become a Super BFF on the app, and everything else you need to know about doing so. We'll guide you through each stage of the procedure so you may use Snapchat to its fullest capacity with confidence.
---
If I pin someone as No.1 BFF ❤️ on Snapchat, will they know?
Short Answer: No, if you decide to pin someone as your No.1 BFF on Snapchat then they will not know about it as Snapchat will not notify them about it.
Snapchat is not intended to reveal the fact that you are pinning someone as your BFF to the person you are pinning or to the general public. They won't be aware that you have added them to your Snapchat list of best friends unless you inform them.
But you can only pin someone as your BFF if you have a Snapchat+ subscription. Users of Snapchat+ have the option to designate certain friends as their No. 1 BFF, which is a simple method to add someone as your BFF without keeping up a streak for two consecutively lengthy weeks.
---
How to tell if someone pinned you on Snapchat
The fact that Snapchat doesn't alert you if you've been pinned by someone on the app means there is no technological method to tell whether it has happened. If someone tells you or shows you that they have pinned you on Snapchat, it is the only surefire way to find out if they have done so.
The tagged or pinned discussion is private on Snapchat, much like on other social media sites. Doing that serves no purpose. It's not practical for everyone to check their Snapchat account in order to find out whether someone has pinned you as their best friend, but that's the only way to find out.
---
How to make someone your #1 Best Friend on Snapchat quickly
You need to send someone on Snapchat more snaps than everyone else each day if you want to quickly elevate them to the position of #1 best friend. The friendship score between you and your friend is calculated by the Snapchat algorithm that compiles a list of your greatest pals.
Snapchat determines your best friend status based on the friendship score you both possess. The amount of pictures you send, the media you post, or the streak you keep up all contribute to your friendship score.
The best approach to get the highest friendship score with your friend is to send each other the most snaps every day, connect with each other via voice notes, multimedia, or continue snap streaks. You two will rank as each other's #1 Best Friends if you continue to maintain the highest friendship score.
---
How to get Super BFF on Snapchat
You must send snaps back and forth for two months nonstop, without missing a single day, in order to become Super BFFs on Snapchat. You must, however, remember to prioritize each other as your top best friend for the next two months by sending each other more selfies than you do to anybody else.
On Snapchat, you must first acquire a yellow heart, followed by a red heart, and finally two pink hearts. If you and your friend want to be at the top of the Snapchat BFF list, you'll need to speak more frequently or send out more Snaps. You can turn into a fantastic BFF on Snapchat once you've been doing this for a while.
The highest tier of friendship is referred to as super BFF. Any user can get this level if they exchange snaps for two months in a row without missing a day. Two pink hearts are typically displayed next to their name to signify it.
---
SEE ALSO:
---
FAQs
1. How many Snapchat Super BFFs are allowed?
On Snapchat, it's possible to have more than one Super BFF. Up to eight Super BFFs can be added to your Snapchat friends list. These are the individuals you frequently text or send photos to.
2. How Can I Find Out Who My #1 Best Friend Is On Snapchat?
A golden heart will be placed next to the name of Your #1 Best Friend. You can tell who is your #1 best friend on Snapchat by looking at their yellow heart identify. Such a friend will be listed among your best friends.
---
Final Words
It is possible to feel overwhelmed while attempting to understand all of Snapchat's features; yet, using Snapchat is a fun way to stay connected with friends and family. You are now aware that pinning someone as your BFF on Snapchat will not alert them, and you also know how to swiftly make someone your #1 Best Friend within the application.
We have high hopes that these pointers will assist you in developing deeper connections with the people you already know on Snapchat and in getting the most out of this widely used social media network.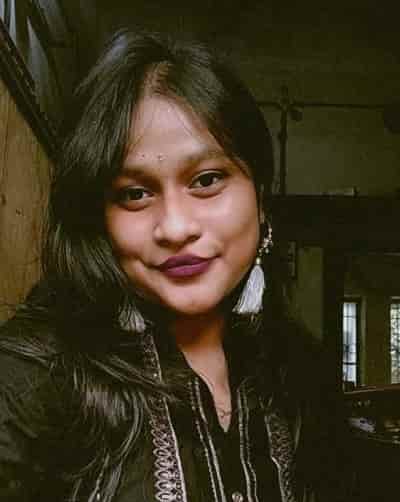 Having earned a Bachelor's degree in Commerce from Ravenshaw University, with a background in Accounting and Finance, Akshita Pattanayak contributes to UniTopTen by writing clear and concise articles based on Finance-Tech. With more than a hundred fin-tech related articles, she hopes to educate people about how banking and payment apps function.