How long can your Chase bank account be negative?
What happens if your Chase bank account is negative for a long time?
JP Morgan Chase Bank is an American multinational bank and financial services company. Chase lets you overdraft some money if you do not have enough money in your bank account. And if you do not clear it, this sends your bank balance to a negative.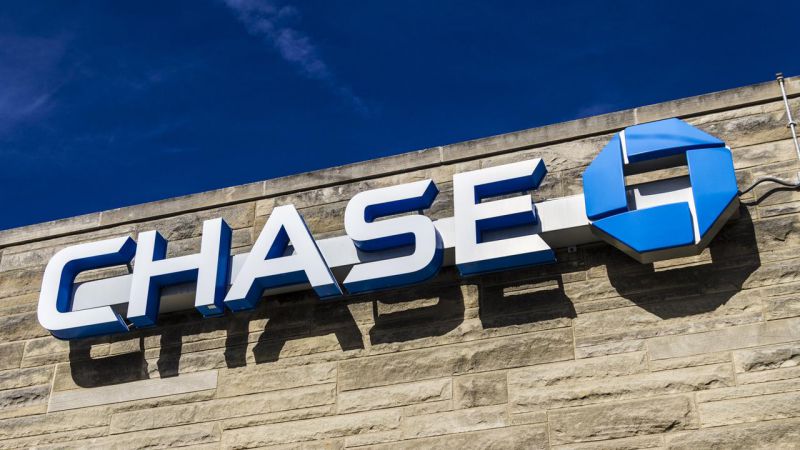 ---
How long can your Chase bank account be negative?
Short Answer: Chase or any bank for that matter will only allow your account to be negative for a maximum of 60 days.
Chase bank does not charge you any fees for overdrafts less than or equal to $50. But you should pay them back within a business day. Otherwise, you will be charged a fee for that. And every other overdraft (if the bank allows you to do it), after your first one will be charged. And your account will be racking up its negative balance.
So, it is advised and recommended to pay your bank for all the overdrafts you have incurred with them as soon as possible. Remember that you will not be able to even use your debit card and it will also affect your credit score.
---
What happens if your Chase bank account is negative for a long time?
Short Answer: If your Chase bank account is negative for a long time, your account will be closed.
The bank closes your account if it is inactive or in the negative for too long. And if the account is being closed for staying in the negative for too long, they do not need to inform you. But you will have to pay the bank.
The bank will definitely close your account, but they will not waive your fee (Never!). The fee is called a non-sufficient funds fee (NSF) or overdraft fee. They will expect you to pay it back even if you are no longer using their services. And remember that this builds up a bad reputation for the customer. Any credit-based purchases you are going to try after that will not be granted.
You can contact customer service and plead with your side of the story. So that you can get your account back. You can inform them that you will pay the whole amount back. And request them to bring the account back. They might (and that is "a big if") consider your request. Work with them to settle your issue.
---
How to prevent a negative balance on your Chase account?
Here are some methods to prevent a negative balance.
Method 1: Turn off overdraft protection
As you probably know overdraft protection is when the bank covers you when you have insufficient funds. Turning this off will not let you take any overdrafts. Turn that off and you will only pay if you have enough money in your account.
---
Method 2: Pay it off quickly
If god forbid you had to take an overdraft, pay it back as soon as possible. A business day is given to you by the bank to pay it back. If you pay it before that you will not incur any kind of fees for the particular overdraft.
So, if you are planning to take an overdraft make sure that you will have enough money by the next day to pay them back.
---
Method 3: Set up Alerts
When you sign up for overdrafts, make sure that you also turn on email or message alerts. They will inform you when your bank balance is too low. Or they also do inform you when you have previous unpaid overdrafts that are way past their due date.
Alerts help you stay ahead of the curve. They prevent you from overdrafting by reminding you of your current balance. Or they will alert you of the due date of your next overdraft payment.
---
Method 4: Link another account or credit card
If you are overdrafting with one account make sure that you connect another savings or checking account. So that your overdraft amount and its fee (if any) will be taken care of. You can also add a credit card to take care of that overdraft too.
But ensure that you don't use the credit card too much. Because you are paying off one debt and racking up another on your credit card. That will affect your credit score. And will not allow you to make any more credit-based purchases or advances.
---
Method 5: Keep track of the funds
Make sure that you have enough money for your daily use. And if you are making any larger purchases, use a credit card. That way your bank will not have the chance to close your account. You can pay off your credit card bill separately.
---
FAQs
Q1. Can you use your card if your account is in negative balance?
Your debit card cannot be used but the credit card may be available.
Obviously, a debit card cannot be used since you don't have sufficient funds. They might give you an overdraft or two if you are regularly paying off the fees. But credit card is not related to your account and you might be able to use it. But as previously stated, racking up credit will affect your credit score.
---
Q2. Can I avoid paying off the overdraft fee and just pay the borrowed amount which caused the negative balance?
If you pay off the debt in time, you will not have to worry about their fees.
But if you are thinking you can totally avoid fees even when you are late, then that is not even remotely possible. Sooner or later, you will definitely have to pay off the money. They will close your account if you keep the account negative for a long time but you will still need to pay your fees.
---
Final Words
This article provides you with information and tells you how long you can keep your account in a negative state. And also it tells you what happens if you keep it negative long enough. Furthermore, some prevention methods to help you keep your account above the water are mentioned too.
That is all folks!
Don't have a good day, have a great day!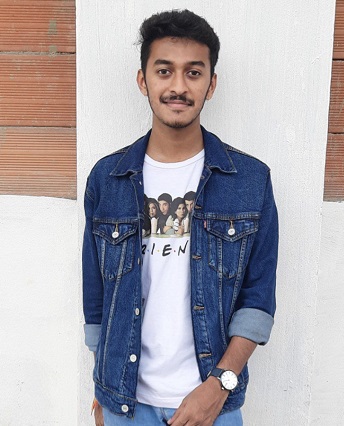 Sri Sahith is passionate and writes his articles by ensuring attention to detail. During his graduation study, he has taken elective subjects like Business Economics and Financial Analysis. These gave him the interest, knowledge and passion to write articles related to Finance-Tech. Also, he loves to read books and talk about them as long as possible.