Want to change your Costco membership level but don't know how?
Changing your Costco membership level might be an overwhelming task if you are not familiar with the system. But worry not. We will show you how to modify your Costco membership in a detailed manner right here in this post.
Also, if you wish to make changes to your Costco membership but are unsure whether or not your current membership is active, you can learn more about the process here – How to check if Costco membership is active. 
---
How to change Costco membership
Short Answer: You may make changes to your Costco membership by contacting customer service, by visiting the membership counter at your local warehouse, or by logging in to your Costco.com account and making the changes online.
Method 1: Visit the official Costco website
Changing your Costco membership level online is quick and easy. You can now change the level of your Costco membership without having to set foot inside a Costco warehouse. Here are the steps you need to do to update your membership information on the official Costco website:
Step 1: Launch any website of your choice
Step 2: Go to Costco.com
Step 3: Enter your log in details and sign in to your account
Step 4: Click on the "Account" option
Step 5: Next, click on the "Account Details" option
Step 6: Make sure your membership has been verified
Step 7: Locate the option to change the type of your membership
Step 8: Select the type of membership you want
Step 9: Follow the on-screen instructions
Step 10: Select your desired form of payment when prompted
Step 11: Confirm your payment to successfully change your membership
---
Method 2: Visit the Membership Counter
Every Costco store has a membership counter where you may change your membership in person. Your valid membership card will be required, so be certain to carry it with you. Simply tell the staff present at the membership desk that you would want to change your membership and they will walk you through each step of the procedure.
If you wish to upgrade your membership, you will have to pay the difference between your existing and new membership levels. If you are upgrading from Gold Star to Executive, for instance, you will be required to pay the difference in membership costs between the two tiers.
You will get a new membership card that reflects your enhanced status after you have completed the upgrading procedure and paid the price. It is imperative that you store this card somewhere secure.
---
Method 3: Contact their Member Services
If you want to upgrade your Costco membership over the phone, you may do it by calling their Member Services at 1-800-774-2678.
A Costco employee will walk you through the steps of changing your membership over the phone when you contact this number. In this method, users can easily change their type of membership without making a special trip to the warehouse.
---
FAQs
1. How much does it cost to upgrade my Costco membership?
The amount of money you'll have to spend to upgrade your Costco membership will change depending on the tier of membership you choose. In most cases, upgrading to an Executive Membership costs an additional $60, in addition to any relevant sales tax.
This amount is in addition to the initial membership fee. The amount of this cost is modified on a proportional structure, taking into account the number of months remaining in the membership year you are currently signed up in.
2. What are the benefits of upgrading to an Executive Costco membership?
When you upgrade to an Executive membership, you have access to exclusive services, receive a 2% yearly reward on certain purchases, and have the chance to save even more money throughout the year. If you're looking for the latest details on Costco's perks, it is recommended to check the website or get in touch with customer support.
3. Can I downgrade my Costco membership if I change my mind?
When your current Costco membership tier no longer meets your needs, you can easily switch to a lower one by downgrading your membership. To downgrade your Costco membership, you may contact customer care or stop by a membership counter for assistance.
---
Final Words
There's no need to worry or become flustered when you decide to switch your Costco membership. In this article, we have shown you three simple ways to upgrade your membership and get access to the features that are the most useful to you.
You now have the information you need to make the switch to Costco with ease, whether you prefer the online process via the official Costco website, the aid of an in-person membership counter associate, or the remote support of Costco's customer care center.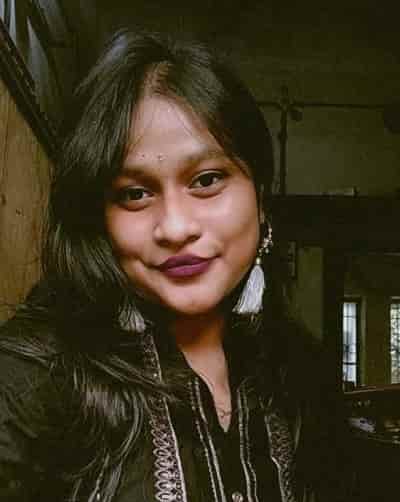 Having earned a Bachelor's degree in Commerce from Ravenshaw University, with a background in Accounting and Finance, Akshita Pattanayak contributes to UniTopTen by writing clear and concise articles based on Finance-Tech. With more than a hundred fin-tech related articles, she hopes to educate people about how banking and payment apps function.