Trying to figure out whether your Costco membership is active or not?
If you are a member of Costco, you have probably experienced the nagging anxiety that comes along with not knowing the status of your membership. Having your Costco trip ruined by the discovery that your membership card has expired could be a total possibility.
You definitely do not want to be caught off guard at the checkout counter and forced to renew your membership right then and there, which might slow you down while shopping.
In this article, we are going to provide you with detailed methods for this typical problem. You will get familiar with a variety of approaches that may be applied to check the status of your Costco membership. So, let's jump right in!
---
Can I check my Costco membership online
Short Answer: Yes, you can easily check your Costco membership status online via the official Costco website. All you have to do is just sign in to your Costco account through the Costco.com website. Once logged in, navigate to your account details, where you will find your Costco membership status displayed.
---
How to check if Costco membership is active
Method 1: Through the Costco website
Step 1: Open Your Web Browser
To get started, open a web browser on your PC or mobile device of choice. Make sure you are connected to the internet before attempting to visit the Costco website.
Step 2: Navigate to the Official Costco Website
Step 3: Access the Sign-In/ Register Option
The "Sign In/ Register" button may be found in the top right corner of the main Costco.com page. Click this link to continue. You will be directed to the login page where you will be prompted to enter your credentials to sign in.
Step 4: Click on "Account"
Your account's dashboard will load when you log in successfully. To access your account settings, click the "Account" link or tab that should appear in the account dashboard's top right corner.
Step 5: Click on the "Account Details" option.
Step 6: Check Your Membership Status
You may access a variety of information about your Costco membership under the "Account Details" area. Your account details include your Membership status, which will tell you if your membership is active or not, and other related data.
---
Method 2: Getting in touch with Costco support
You may also contact Costco's customer service to verify your membership and make sure it is still active. This method makes sure that everything is clear and gives people a straight way to ask questions or voice concerns. However, in order to access your account information, they will most likely ask for your membership number.
---
Method 3: Check your mail
Checking your mail might tell you a lot about your Costco membership status. You will get a renewal reminder from Costco around 2 months or 45 days before your membership is set to expire.
In the Billing Summary Information section of these renewal reminders, the month that your subscription is up for renewal will be specified. During this renewal month, your Costco membership will continue to be valid. You may continue to use your membership privileges until the end of the current renewal month.
---
How to check if Costco membership is active without card
Method 1: Through the Costco website
You can check whether your Costco membership is active or not without the Costco card through their website. Simply logging onto their website will allow you to check the current status of your membership account. The steps have already been discussed above in detail in this article.
Method 2: Through the Costco Digital Membership Card
Step 1: Install the Costco App
First, make sure you are running the most up-to-date version of the Costco app on your mobile device. This application is available for download from the App Store for iOS devices and the Google Play Store for Android devices.
Step 2: Open the Costco App
Step 3: Click on the Card Icon
You may locate a symbol that resembles a membership card at the very bottom of the screen. Click on this icon. After clicking on it, you will be directed to the login page.
Step 4: Sign in with Your Costco.com Account
Sign in with your current Costco.com account to begin. Since each Digital Membership Card is tied to a distinct Costco.com account, it is essential that these accounts be linked in order to get entry. Simply follow the on-screen instructions to log in.
Step 5: Access Your Digital Membership Card
Your Digital Membership Card will appear on your device's screen after you have signed in and validated your membership. Your membership expiry date along with your name, and membership number are all shown on this virtual card, displaying the details of your Costco membership.
Costco Digital Membership Card eliminates the need to carry along a plastic membership card and can be quickly accessed at any of Costco's locations. However, this method is only applicable if you have already verified your membership previously.
If you have not completed this verification process before, you will be prompted to do so, which will typically require the physical membership card for confirmation. Ensure you've verified your membership in advance to smoothly access your Costco account online or through the app.
---
How to know if Costco card is active
Method 1: Signing in to your Costco account
Checking the status of your Costco membership card is as simple as logging in to your account on Costco.com and accessing your account information. Your membership details will be shown on the screen if your card is valid.
Method 2: Go shopping at your local Costco store
The simplest method to confirm your Costco card's active status is by visiting your nearby Costco store. When you shop there, you will instantly know if your card is active and valid.
In the event of card expiration, you will be prompted to renew it and conveniently pay the renewal fee which will be included in your current purchase. This hassle-free process ensures uninterrupted access to your membership benefits while you shop.
Method 3: Visit the Costco Membership Counter
Visiting the Costco Membership Counter in person is another option for checking the status of your membership. The Costco staff there can look up your membership information for you. They can tell you when your Costco card expires and whether it is still valid.
You can trust that the information you get about your membership status from this in-person method will be accurate and up-to-date. If you are already planning an errand to Costco and would want to take care of any membership issues while you are there, this is a convenient approach.
---
FAQs
1. What should I do if I have lost my physical Costco membership card?
If your physical Costco membership card is lost, do not worry. You can still retrieve your membership details in two ways. Firstly, access your digital membership card by logging into the Costco app or website.
Secondly, visit the Costco Membership Counter, where friendly staff can assist you with your membership needs. These options ensure that even without your physical card, you can continue enjoying the benefits of your Costco membership.
2. How can I check the status of my Costco membership online?
To verify your Costco membership status online, simply sign in to your Costco.com account and access your account details. Within these details, you will find information displaying your current membership status along with related details. This easy online process ensures you can stay informed about the status of your Costco membership at your convenience.
---
Final Words
Finally, keeping track of your Costco membership status does not have to be confusing. We hope this article has given you an in-depth look at the numerous ways you may confirm your Costco membership.
Using these methods, you will always know whether your Costco membership is valid, allowing you to make purchases with complete peace of mind. There will be no more unpleasant surprises at the register, and you will have unhindered access to all the wonderful services Costco provides.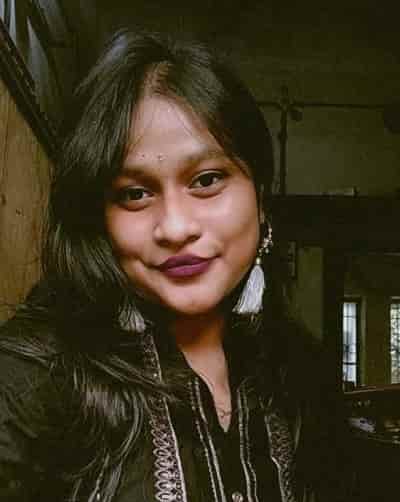 Having earned a Bachelor's degree in Commerce from Ravenshaw University, with a background in Accounting and Finance, Akshita Pattanayak contributes to UniTopTen by writing clear and concise articles based on Finance-Tech. With more than a hundred fin-tech related articles, she hopes to educate people about how banking and payment apps function.