Is DoorDash not letting you cash out?
Wondering why you are having difficulty cashing out your earnings?
You need not continue your search if you, too, have wondered this. Our goal in writing this article was to clear up any questions or concerns you may have. When it comes to cashing out their profits, DoorDash drivers can see everything in real-time, from tips and incentives to the base pay they get. Nonetheless, several users have reported problems with the cash out process.
We will go through some of the most common explanations for why your payment did not go through, such as when you did not have enough money in your account or when your account settings did not match up with the criteria and others.
---
Why won't DoorDash let me cash out?
Short Answer: You will not be able to cash out money from DoorDash if you have not yet finished the account verification procedure, have chosen the incorrect payment option, have insufficient funds or debit card issues, have hit the minimum payout level, or are experiencing any technical issues.

The following is a detailed breakdown of all the likely causes of DoorDash not letting you cash out.
1. Insufficient funds in your account:
DoorDash will not allow you to cash out if there is not enough money in your account. It is impossible to cash out unless you have enough money in your account. With Fast Pay, you may cash out your DoorDash earnings instantly as long as your balance is at least more than $1.99. This is because there is a $1.99 fee every time you withdraw your money.
2. Technical problems:
Sometimes, Dashers can't withdraw their profits due to technical difficulties with DoorDash. If you are experiencing problems while you are trying to cash out, try logging out and back into your account. You may also restart your device or get in touch with DoorDash support for more help.
3. Crossed the daily cash-out limit:
Fast Pay has a single use limit for DoorDash Drivers to cash out their earnings. If you utilize Fast Pay to cash out on a certain day and then want to cash out some more money on that same day, you will be unable to do so until the next day.
4. Problems with debit card:
Fast Pay cannot be used if a debit card has not been added or has an outstanding amount. That might also happen if your debit card has expired or if your bank does not allow you to make online purchases.
Prepaid cards such as gift cards or reloadable debit cards cannot be used with Fast Pay at this time. If you make a change to the debit card or bank account linked to your Fast Pay, you will be unable to use it for 7 days.
5. Not eligible to use:
When the Fast Pay button is greyed out, it signifies you may not meet the requirements to utilise it. Make sure you have been an active Dasher for at least 14 days and that you have completed 25 deliveries.
6. You're using DasherDirect:
Earnings may be withdrawn from Dasher accounts through direct deposit or loaded onto a Dasher Red Card, DoorDash's prepaid debit card. Due to the incompatibility between DasherDirect and FastPay, drivers who make deliveries cannot use both services simultaneously. Returning to direct deposit will re-enable FastPay, but only after you've used it once.
7. Authentication of your account:
Before receiving payment from DoorDash, all Dashers must validate the accounts. The purpose of this check is to guarantee that they are legally able to operate a motor vehicle, that they have proper insurance, and that they have a clear driving record. You will not be able to cash out until the verification procedure is finished.
After you meet all of the criteria for FastPay, you may enable it as a payment option and wait for the verification process to conclude. After you input your banking information, the verification process might take up to 7 days. As an added complication, when verification is complete, you will need to wait at least 14 days to proceed.
8. You have violated their terms of service:
Account suspension or termination and forfeiture of earnings may result from any violation of DoorDash's terms of service, including but not limited to participating in fraudulent behaviour or not completing orders.
9. Get in touch with Doordash's Helpdesk:
If, after double-checking everything, FastPay still is not functioning, you may reach out to Doordash's help desk for assistance. The Doordash support staff is available through live chat on their support page or you may also call at the toll-free number (855) 431-0459.
---
FAQs
1. How do I cash out on DoorDash?
Just go on over to the app's earnings area and enter your banking details. One may participate in instant payments if they have a debit card. You may get your money after the withdrawal option is set up.
2. What is the cost of the Doordash Fast Pay option?
Checking the transfer costs is the first thing you should do before making a hasty decision to cash out your money. Certainly, the on-demand pay does not come without a cost. When you pay out your winnings to your debit card, DoorDash will charge you a fee of $1.99. It is important to keep in mind that once you have tapped the button for the transfer, it cannot be undone; there is no way to cancel your transaction, nor is there any possibility to halt the money before it has been transferred.
3. Is the first paycheck of Dashers held by Doordash?
For its drivers, DoorDash does not withhold their first salary. Every week, money will be deposited into your bank account. You will not be able to choose the daily pay option until after your first two weeks on the job have passed.
---
Final Words
There are a number of potential causes for your inability to cash out from DoorDash. This is all we could find out about the DoorDash payout issues. We really hope that this post was able to provide you with the answers you were seeking.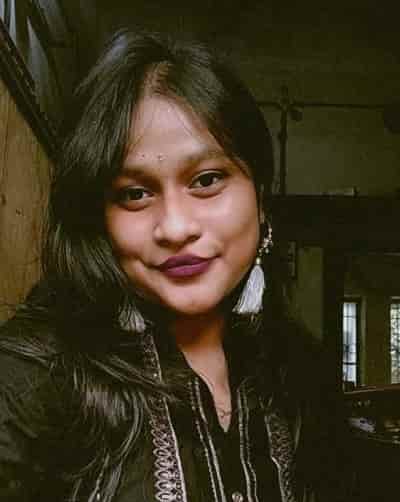 Having earned a Bachelor's degree in Commerce from Ravenshaw University, with a background in Accounting and Finance, Akshita Pattanayak contributes to UniTopTen by writing clear and concise articles based on Finance-Tech. With more than a hundred fin-tech related articles, she hopes to educate people about how banking and payment apps function.