Affirm won't approve you because your credentials in the application are not correct and your credit score is low. Correct information will keep you ahead and allow them to approve it as soon as possible.
Why won't Affirm approve me? How to get Affirm to approve my application? Read this article to know all about it.
Affirm is a company which lets you buy now and pay later. Also, Affirm can be chosen at the end of your checkout at major stores like Amazon, Walmart, Pottery Barn among others.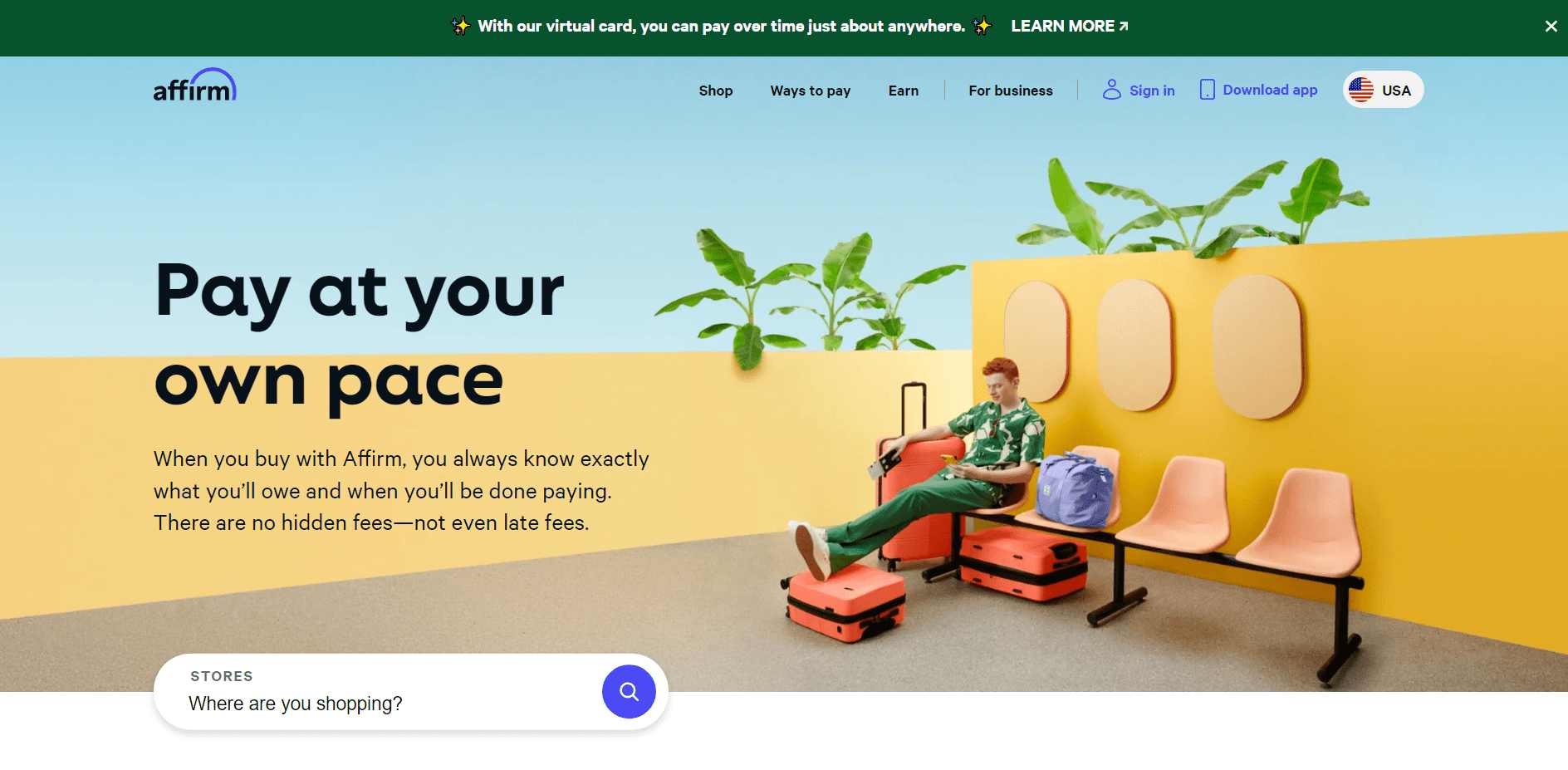 You can select the type of plan you choose to pay back the money. There are options to pay every 2 weeks or you can choose to pay monthly. Like, you have options to pay every month for 6 months or spread it out over a period of 12 months.
---
Why won't Affirm approve me?
The reason Affirm won't approve you could be because your account credentials are not correct. So, ensure that you enter the correct details that match your credit or debit card details.
There are a lot of details and information needed to approve credit based payments. So, Affirm approvals and denials depend on where you are shopping and many other guidelines that need to be met.
---
How to get Affirm to approve my application?
Here are a few steps to ensure that your application is accepted by Affirm.
Step 1 – Make sure that you are eligible
Affirm needs you to meet a few requirements. Without these you will not be able to get the option of credit based payments from Affirm. The customers are eligible if and only if the following requirements are met.
They should be a resident of US.
Customers should have a phone number registered to US of A.
The customer should be at least 18 or 19 years old.
Finally, they should have a social security number.
---
Step 2 – Check store requirements
It is important to note that all stores do not let you buy through Affirm. Even if it lets you buy through Affirm, not all of the products can be bought through credit.
So, check for stores' guidelines for using Affirm. Interest rates tend to change for different stores. Also, there are limits for credit like how much should you spend to get approved for credit. Your credit in that store should not exceed or should not be less than a certain amount.
---
Step 3 – Give correct information
When you create your profile for the application of Affirm, make sure that every single detail your provide is right and matching your card. So if Affirm finds any discrepancies in the details, your identity will not be verified.
Ensure that you check your information such as name, date of birth, social security number, phone number and email address. Make sure that all your details are right to every single space and alphabet.
If you recently skipped town or living in another part of town, you should keep Affirm and your bank in the loop. Once the addresses on your Affirm and your card don't match, your application will be denied.
---
Step 4 – Check your credit history and score
Your current affirm application might have been denied due to your credit score. If you are a frequent Affirm user and have overdue payments. Your application will not be accepted until you clear the old credits.
Affirm also keeps track of the number of credits you currently have with Affirm from the moment you have created an account. It verifies your income and debt obligations according to the website. Also, it will know if you have had any recent bankruptcies.
So, a clean credit history will improve your chances of getting your application accepted.
---
Step 5 – Clear old credits
As mentioned before clearing out your old credits will give you a chance to apply for new ones. Check your credit history with Affirm as your payment method and also check it for individual shops.
Once you check and clear these credits, your new application will be on its way to approval.
---
Step 6 – Affirm doesn't allow credits from bank
It is obviously impossible to include all banks to Affirm. Affirm tries to add as many banks as possible to its deal of buy now and pay later.
So, check the list of banks Affirm approves. If your bank is not listed, you cannot use Affirm using that card. Use a card from a different bank account as a payment method and try applying again.
---
Step 7 – Affirm error
Sometimes the error might not be with your application or your credit score. It quite simply might not work due to the errors caused by Affirm server itself. If you are shopping from a store or the website, you can check the Affirm server. You can check https://statusgator.com/services/affirm, to see if the server is up and running or not.
Furthermore if you are having issues with the application, try clearing cache and data for the application. After that is done, try restarting your phone and then the application. The problem should no longer exist.
---
Step 8 – Affirm Help Center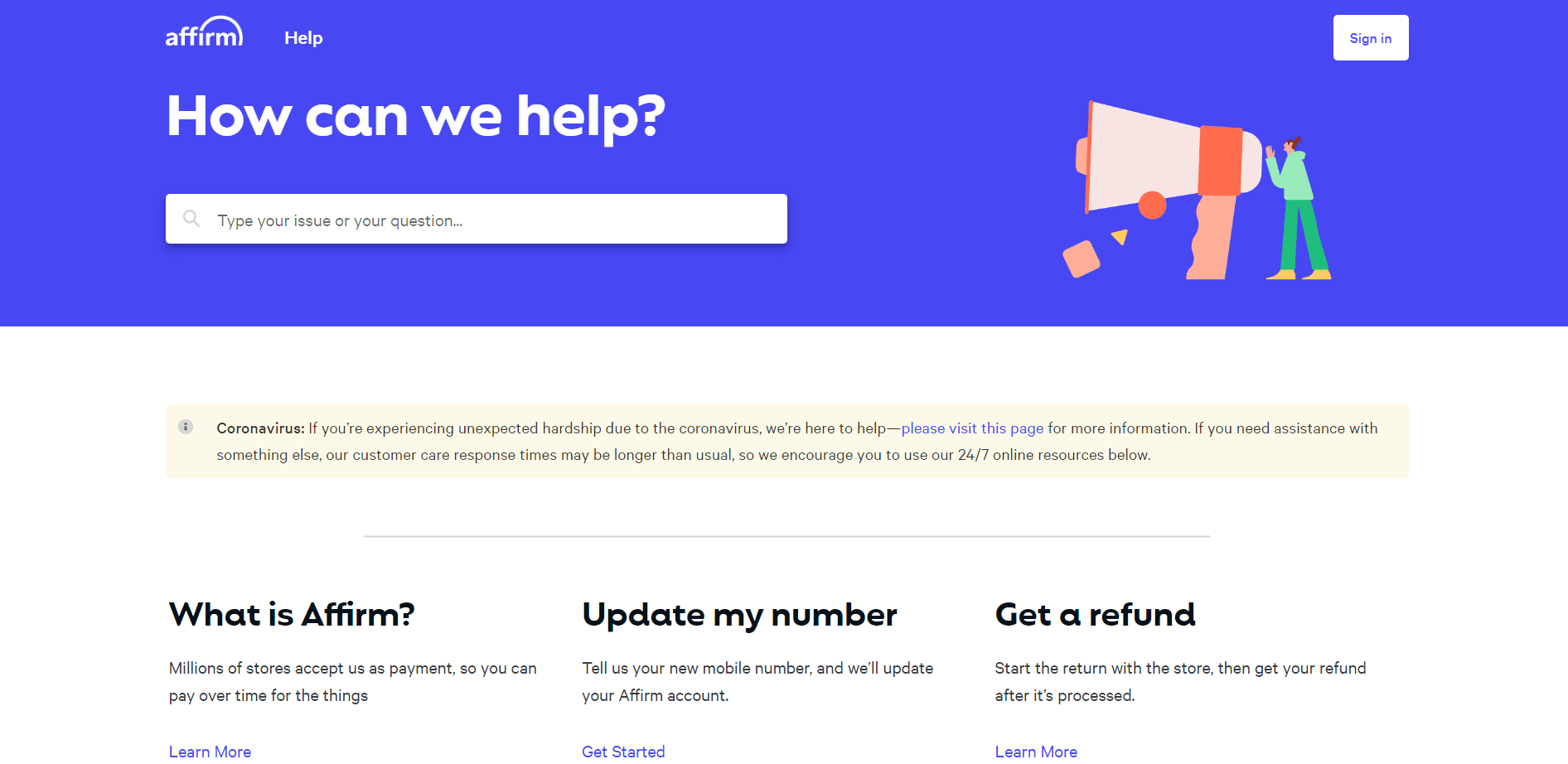 There are several articles which help you learn the basics of Affirm, how to use it and how it works. There are several divisions covering a plethora of topics with guides and  Frequently asked questions too. Click on something and read it, if you find something closer to your problem.
You can type in your question in the box below, "How can we help?". And someone from the Affirm community or customer support will get back to you with a personalized solution.
---
FAQs
Q1. What are the options available to clear my credit?
The credit can be cleared as advertised by Affirm. But it depends on various factors such as, the store you are purchasing from, your previous credits and are they clear or not.
So, you will have a certain way to clear the credit at the moment in a certain store. And in another store after clearing your credit, you will be shown with another way to clear your credit there. Also you will have the option to take on more credit, if your dues are cleared.
---
Q2. Can I purchase through Affirm anywhere?
Affirm tries to include as many stores and retailers as possible. You can purchase using Affirm from stores, application or even from the website.
Hence, wherever you try to purchase something choose Affirm. And you can go ahead with your purchase as usual and you will be able to pay the credit at a later time.
---
Final Words
Affirm can be used as a payment method in a lot of places. It can be used to buy things and pay for it in instalments of your choice. This article tells you why your application for affirm has been denied and the ways to get it approved. I hope this helps you.
Thank you!
Don't have a good day, have a great day!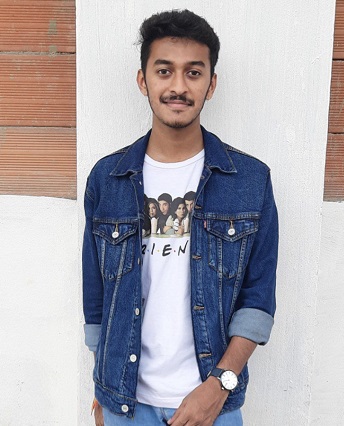 Sri Sahith is passionate and writes his articles by ensuring attention to detail. During his graduation study, he has taken elective subjects like Business Economics and Financial Analysis. These gave him the interest, knowledge and passion to write articles related to Finance-Tech. Also, he loves to read books and talk about them as long as possible.